With many of us opting for different kitchen layouts to suit our individual lifestyle needs, it can be difficult to know not only which appliances to select but the best formations to get the most from the products in terms of design, functionality and performance.
We spoke with our product manager, Max McCormick, to discover the secret to creating the best configurations when it comes to installing your appliances.
"Open plan living, entertaining at home and professional-inspired appliances have all had an impact on product design and displays, whether it be through the creation of a coherent, minimalistic look or unobtrusive performance such as low noise. When thinking about your new appliances and how to install them, consider what you like to cook as well as how often you cook, as this will help you decide how many appliances you need.  
When arranging your appliances in a niche, I would advise the following: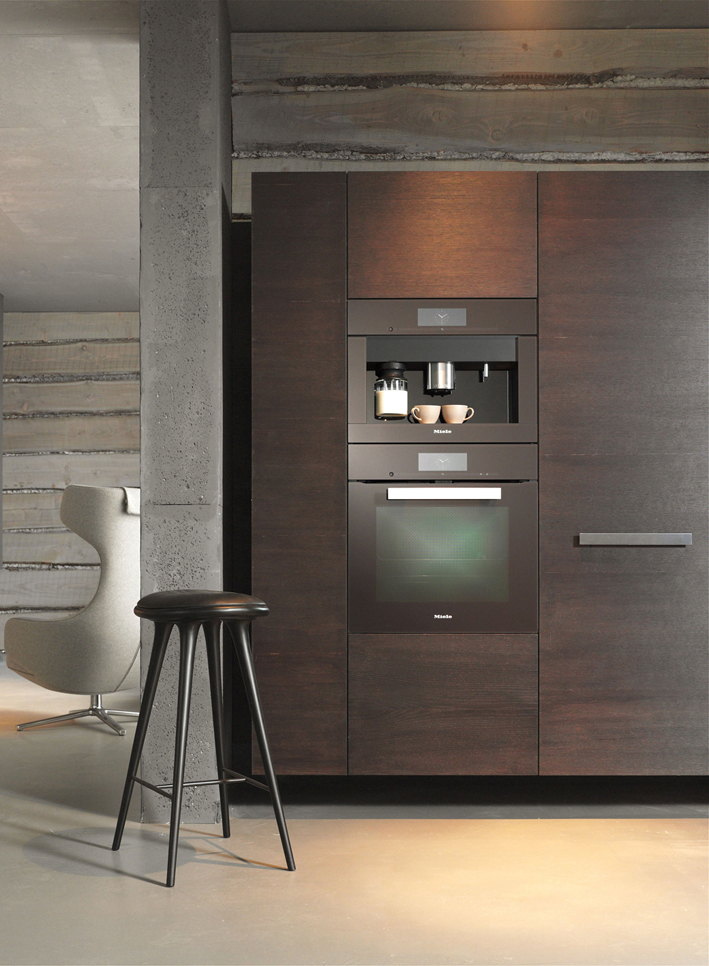 For a vertical 2-niche array, your bottom product should always be 60cm in size for ergonomic reasons. An example of this would be a 45cm tall appliance with a 60cm oven underneath.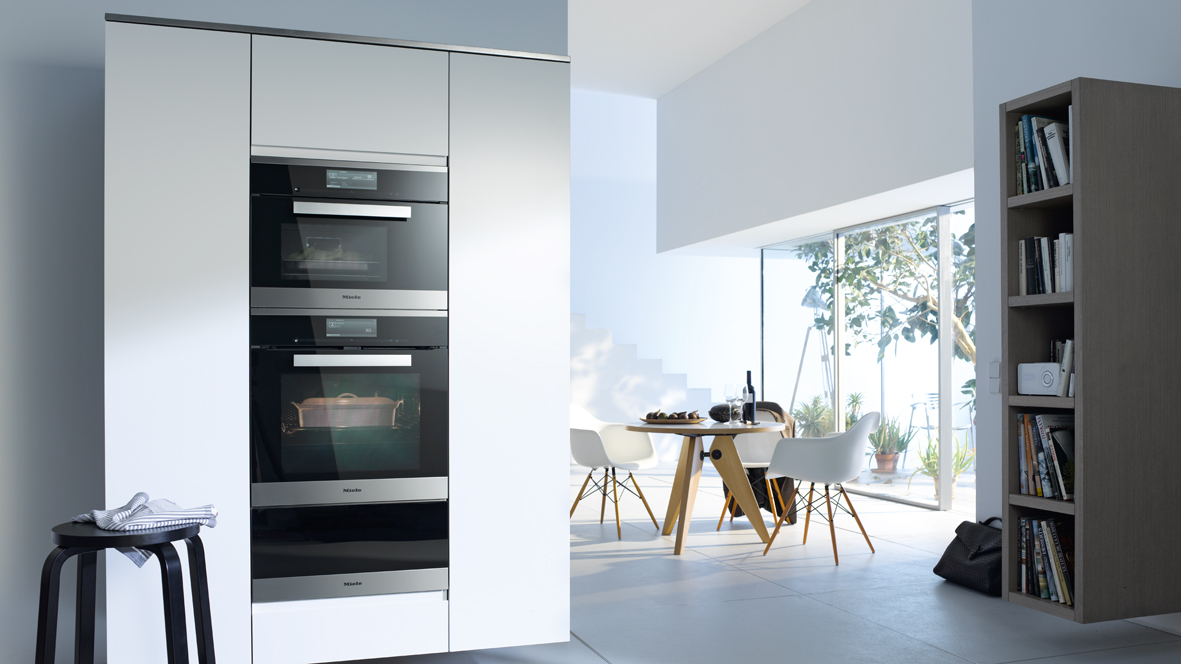 For a vertical 3-niche array, place your coffee machine at the top, with a 60cm tall oven and 29cm gourmet drawer underneath. Again, this will provide a nice aesthetic balance creating a coherent look.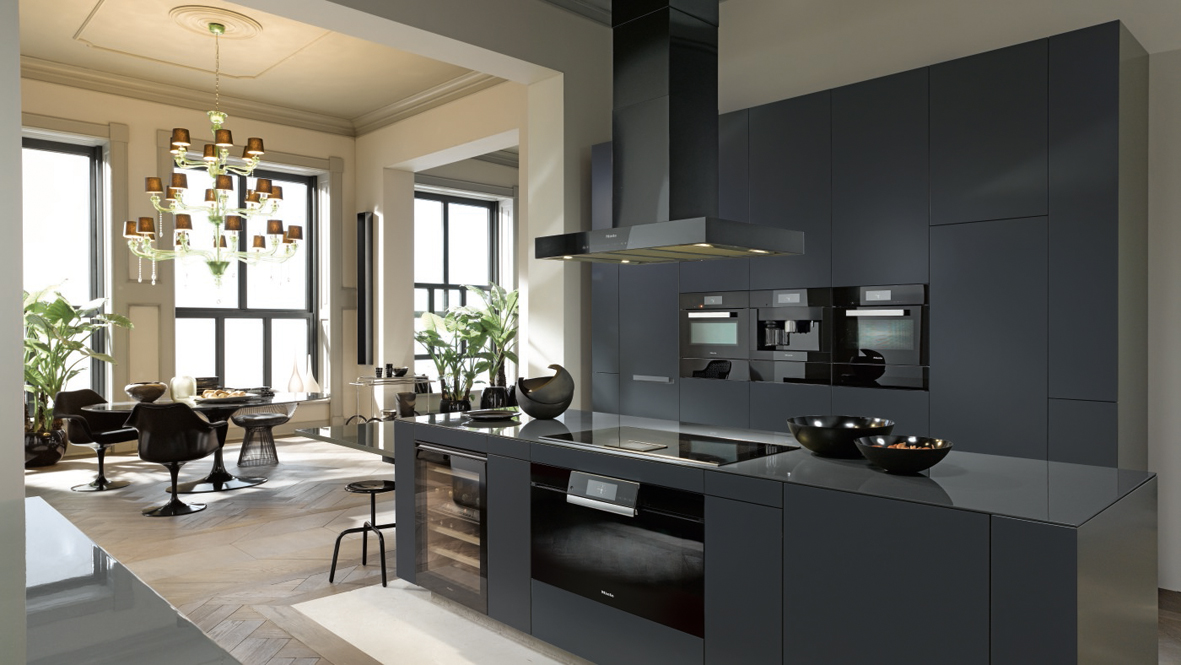 If you would like a horizontal 3-niche configuration, known as a 'panoramic' display, opt for your coffee machine in the middle, with your choice of other appliances such as an oven, steam oven or microwave oven on either side.  Gourmet drawers can also be installed underneath each appliance, providing you with extra storage and cooking versatility.
If you are thinking about a 4-niche 'T' configuration, your centre appliance on the top row should be a coffee machine for aesthetic balance. However, if you would like a gourmet drawer, this should not be placed underneath the coffee machine due to the height difference when compared with the oven fascia.  As an alternative, your gourmet drawer can be fitted under a 60cm oven, completing the 'T' display and keeping your overall look clean and sleek.  An example of a 'T' array would be two 45cm appliances to the left and right, with a coffee machine in the centre and a 60cm oven with gourmet drawer underneath.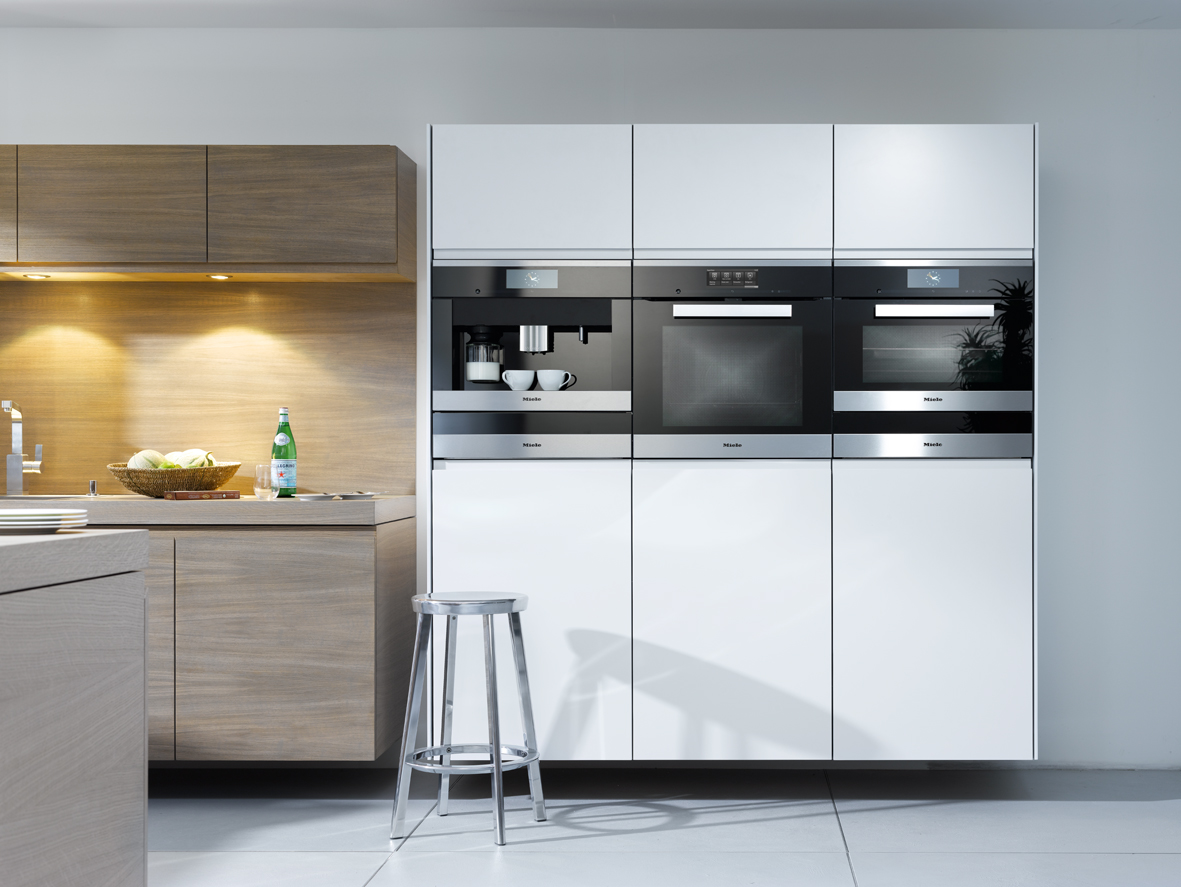 For a 5-niche display, use a 60cm oven as the centrepiece for your configuration, with two 45cm appliances either side and two 14cm gourmet drawers underneath for the ultimate cooking flexibility.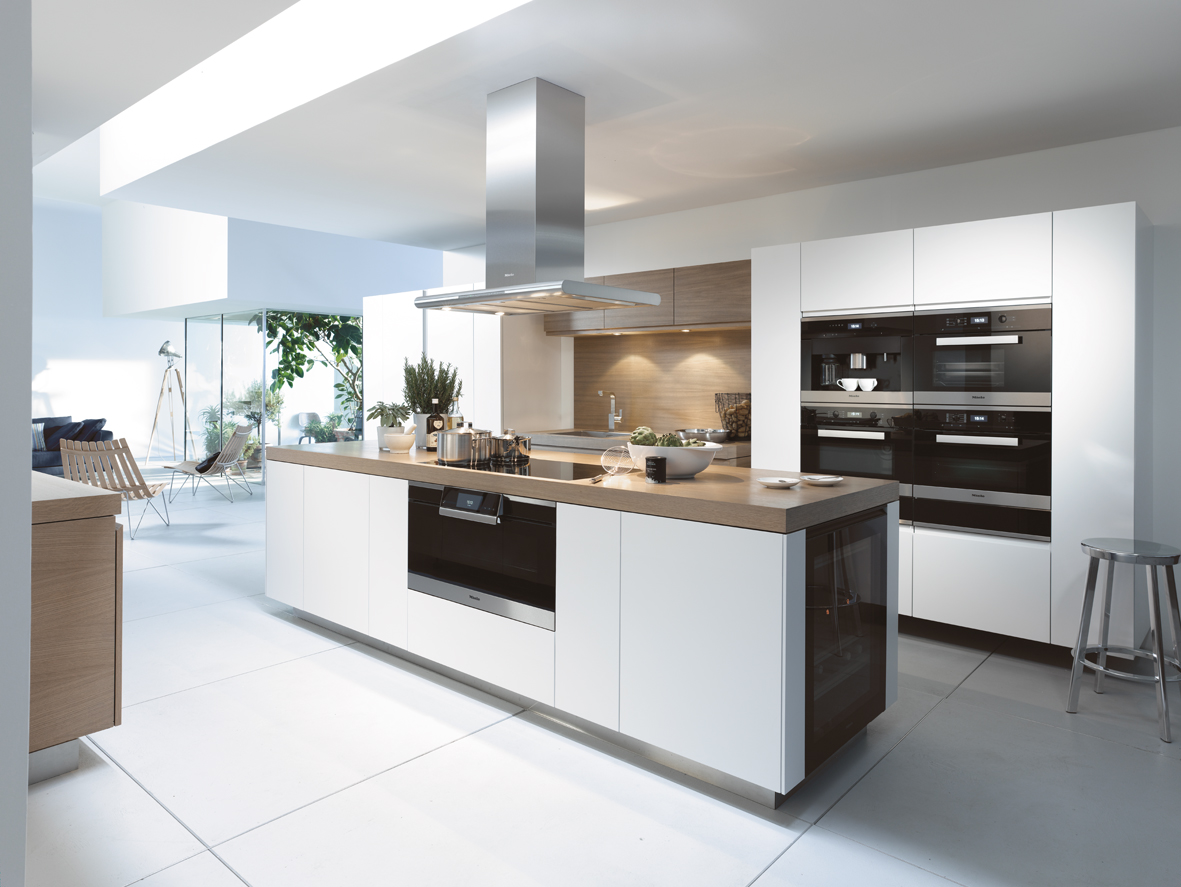 For a 6-niche square display, if you have selected a coffee machine, this should always be fitted in the top right of the square, with a steam oven in the top left niche. This will then provide you with the option of two gourmet drawers to be fitted at the bottom, underneath two ovens, offering extra storage and cooking versatility.  An example of this would be a 35cm tall steam oven, fitted with a 35cm coffee machine and two 60cm ovens with the option of two 14cm gourmet drawers underneath."