The term 'elbow grease' is never more apt than when we think of cleaning the oven. It's one of the most dreaded household chores often involving hours of scrubbing and scraping to remove stubborn food residue and grease. However, with advancements in kitchen appliance technology, the introduction of pyrolytic ovens has brought a significant and very helpful change to the cleaning process.
Pyrolytic is basically high heat self-cleaning, where the oven reaches extremely high temperatures of 400˚C+ to burn off fat and food deposits, turning them into a fine ash that you can simply wipe away once the oven has cooled down. Miele offers 22 pyrolytic models, including its entry Discovery designs that will keep your oven interior like new with easy, effortless cleaning.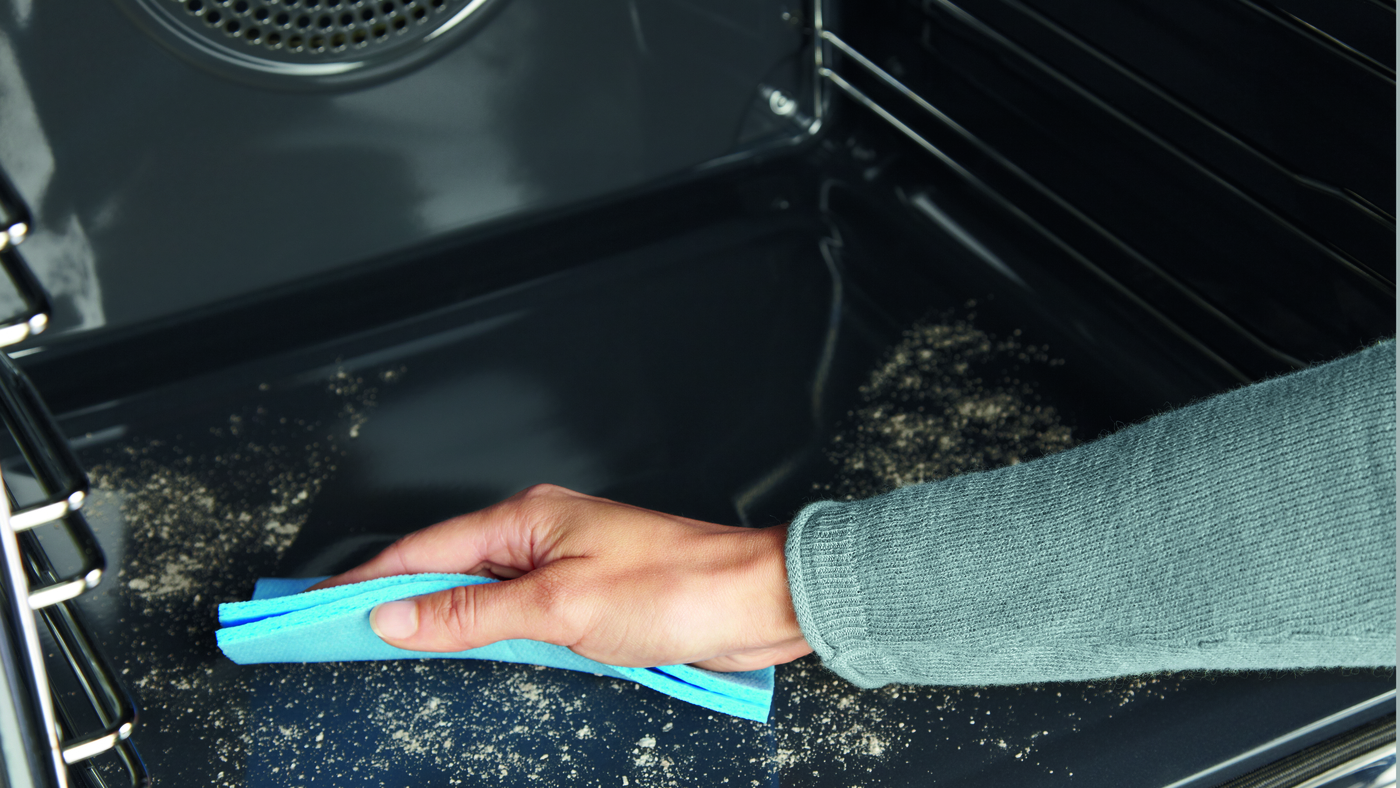 Ideally, you should aim to self-clean your oven every four to six months. More often if it needs it and many cooks make it part of their regular monthly routine. The pyrolytic cycle takes a couple of hours and it's best to start it straight after cooking, as the residual heat will help to reduce the amount of energy needed. Miele ovens have the advantage of a reminder to run pyrolytic cleaning, so you don't even need to remember to do it and with delay start, you can make use of cheaper energy tariffs.
Pyrolytic cleaning is so convenient, and you don't need to leave the house while it's in progress. It's perfectly safe to be in the home while your oven is self-cleaning and even pets can stay indoors, though you may want to keep them out of the kitchen during the cycle. You should also keep children out of the kitchen in case they touch the oven door, which will be extremely hot. Opening a window or running the extractor to dissipate any odours that may occur is another good idea, but they are certainly not harmful or dangerous.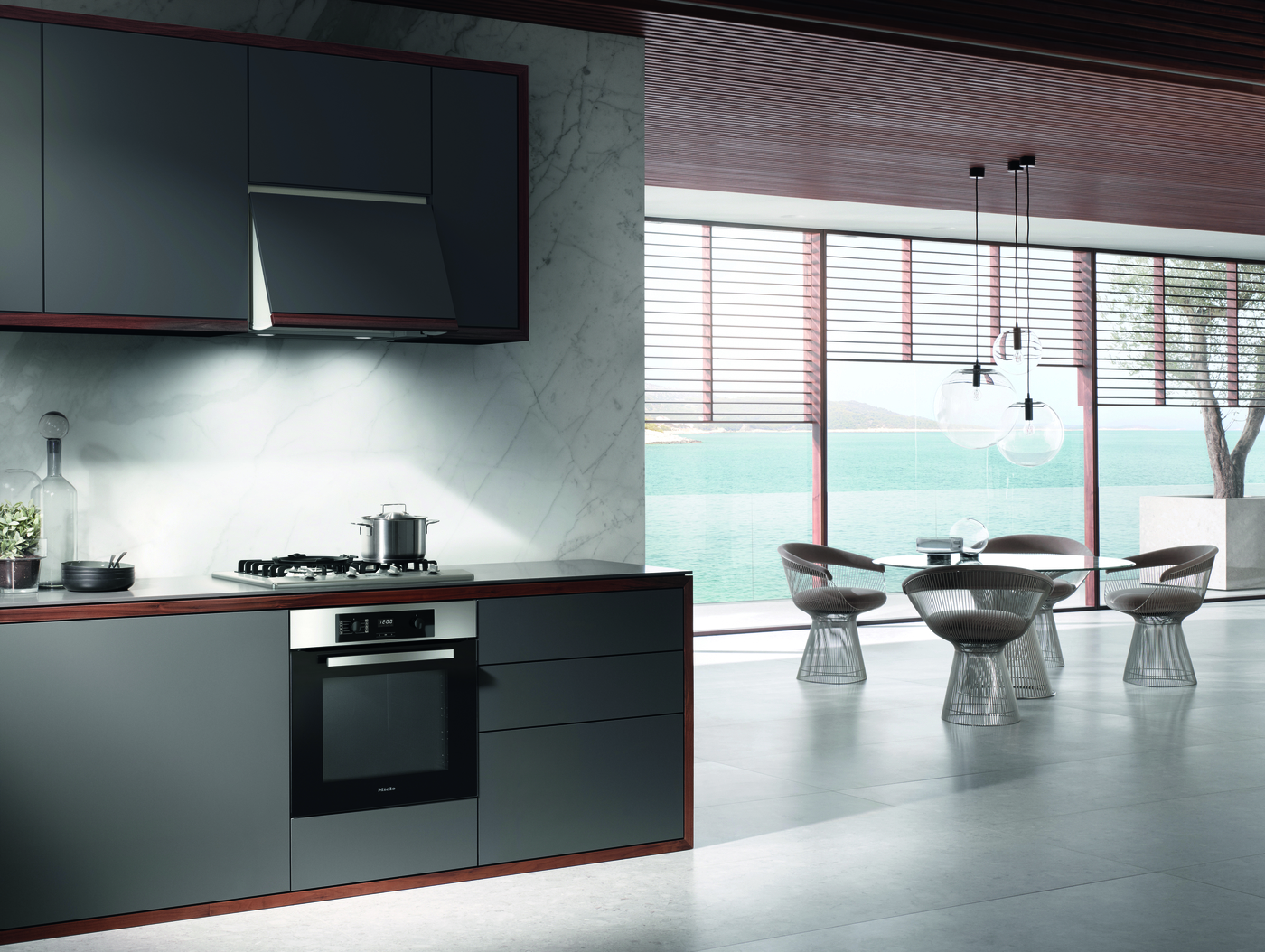 To begin your pyrolytic cleaning, wipe up any big spills that are easy and obvious to remove. You don't need to add anything else, as the oven does all the work. Take out the oven racks, lock the door if it doesn't automatically lock (Miele models do), open a window, or turn the extractor hood on, press the pyrolytic button and sit back and relax while your oven does all the hard work.
Once it's finished and the oven has been left to cool, wipe the insides down with a damp cloth or towel to remove the fine ash that has been left. You should also either remove the inner glass door before cleaning or wipe the inside of the glass door with a mild detergent after pyrolytic cleaning.
To keep your oven in tip-top condition in between self-cleaning cycles, you should ideally stay on top of any spills with a damp sponge – and always wait until the oven is completely cool before you do this. A good homemade eco-friendly cleaning solution is to dilute a little baking soda or lemon juice in water and use this with a clean cloth to scrub the inside. Miele also has an oven cleaner that can be sprayed on and left for a few minutes to reduce baked-on food residue to a jelly-like substance that can easily be wiped away with a warm, damp cloth.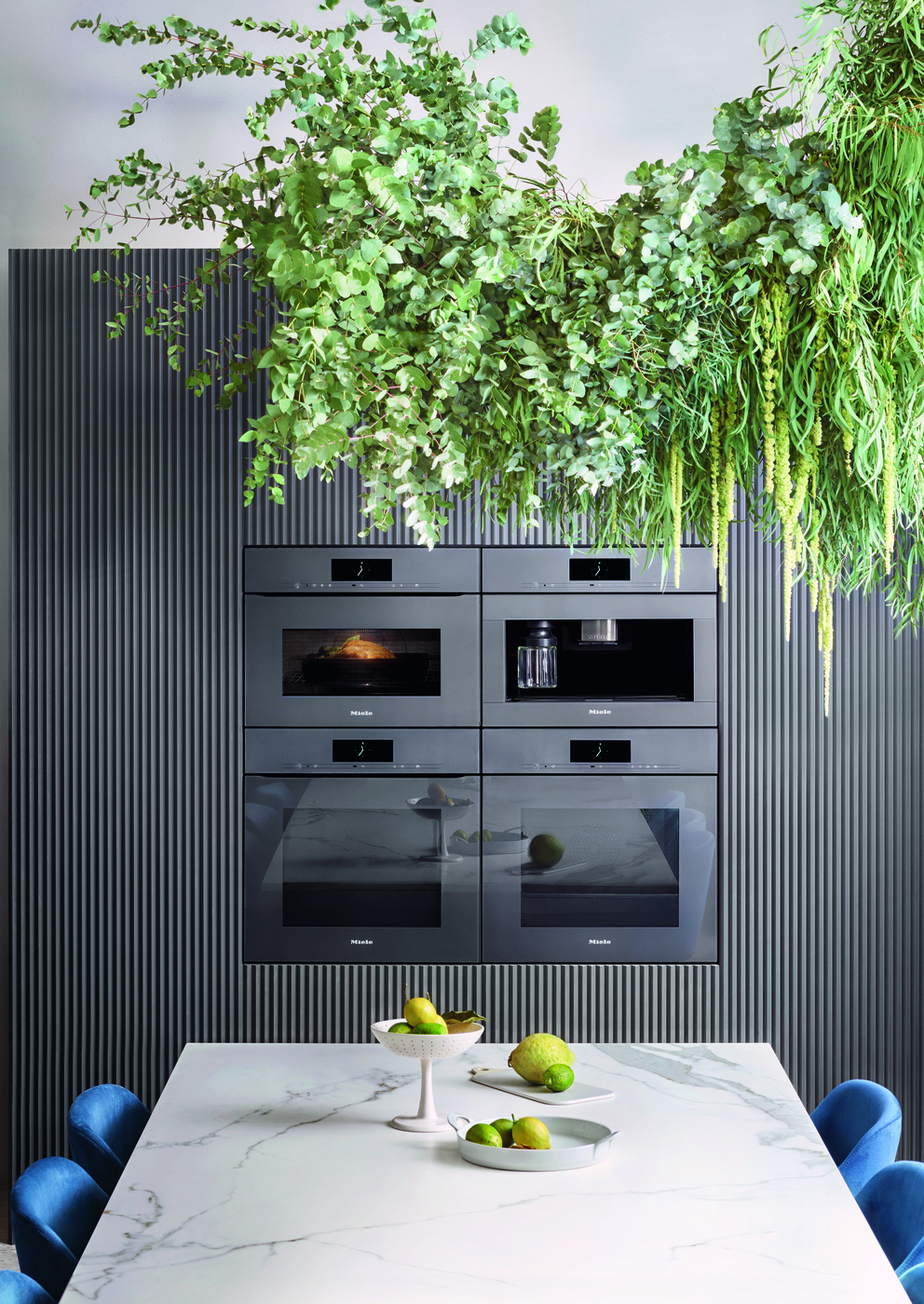 Clean the racks regularly too, by taking them out of the oven and washing in hot, soapy water or using an oven cleaner in the sink. And don't forget to keep the outside of the door clean with hot soapy water or an eco-friendly all-purpose grease or glass cleaner.
To make things even easier, Miele also offers a PyroFit finish on a range of accessories in selected models. These include side runners, baking and roasting racks as well as FlexiClip fully telescopic runners that regain their sparkle after pyrolytic cleaning so you can leave these in the oven while it does its thing.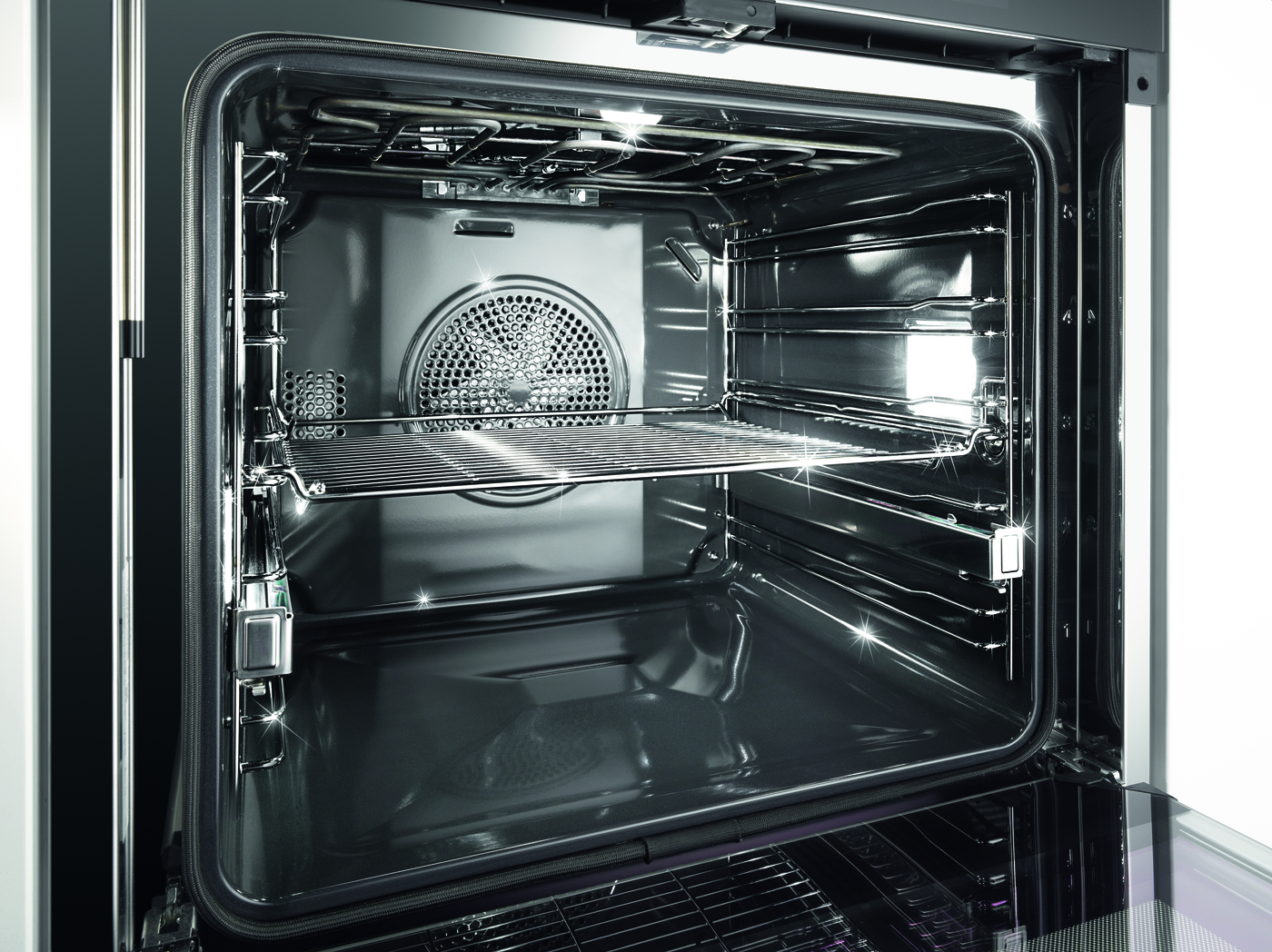 Pyrolytic ovens are definitely worth spending a little more on. As well as removing the chore of manual cleaning, it's also great for allergy sufferers or those who are sensitive to strong cleaning products. It also saves time but do keep in mind that you'll still need to spend a little time wiping away the fine ash afterwards – even the most intelligent ovens can't do that for you! You'll also need to keep on top of general cleaning to keep large spills or food residue at bay. Otherwise, these will burn during self-cleaning and make lots of smoke.