Learn How To Bake Outstanding Breads and Delicacies
We are delighted that Bread Ahead has selected Miele ovens with Moisture Plus for its Bakery Schools, which are located in Borough Market and Sloane Square, Chelsea. Ideal when baking bread and pastry, Moisture Plus allows the humidity in the oven to be increased through the use of one, two or three bursts of precisely timed steam. This added moisture gives an excellent rise and lift to yeast doughs, produces an excellent crust and shine on breads, and enhances the rise on choux pastry, puff pastry and Yorkshire Puddings. It is also a great way to refresh day old loaves.
Bringing together the baking expertise and passion of Matthew Jones and Justin Gellatly, Bread Ahead's original stall is located in the renowned Borough Market with its bakery just around the corner. It also has shops in Covent Garden, Stratford, Kings Cross and Chelsea. Offering outstanding products using the finest British produce, Bread Ahead is proud to also supply a range of local restaurants and delicatessens in London. In 2014, the Bread Ahead Bakery School in Borough Market was launched with a mission to share the knowledge and skills of Matthew, Justin and the team of expert bakers on how to bake outstanding breads and delicacies at home. The Bakery School in Chelsea followed in 2016.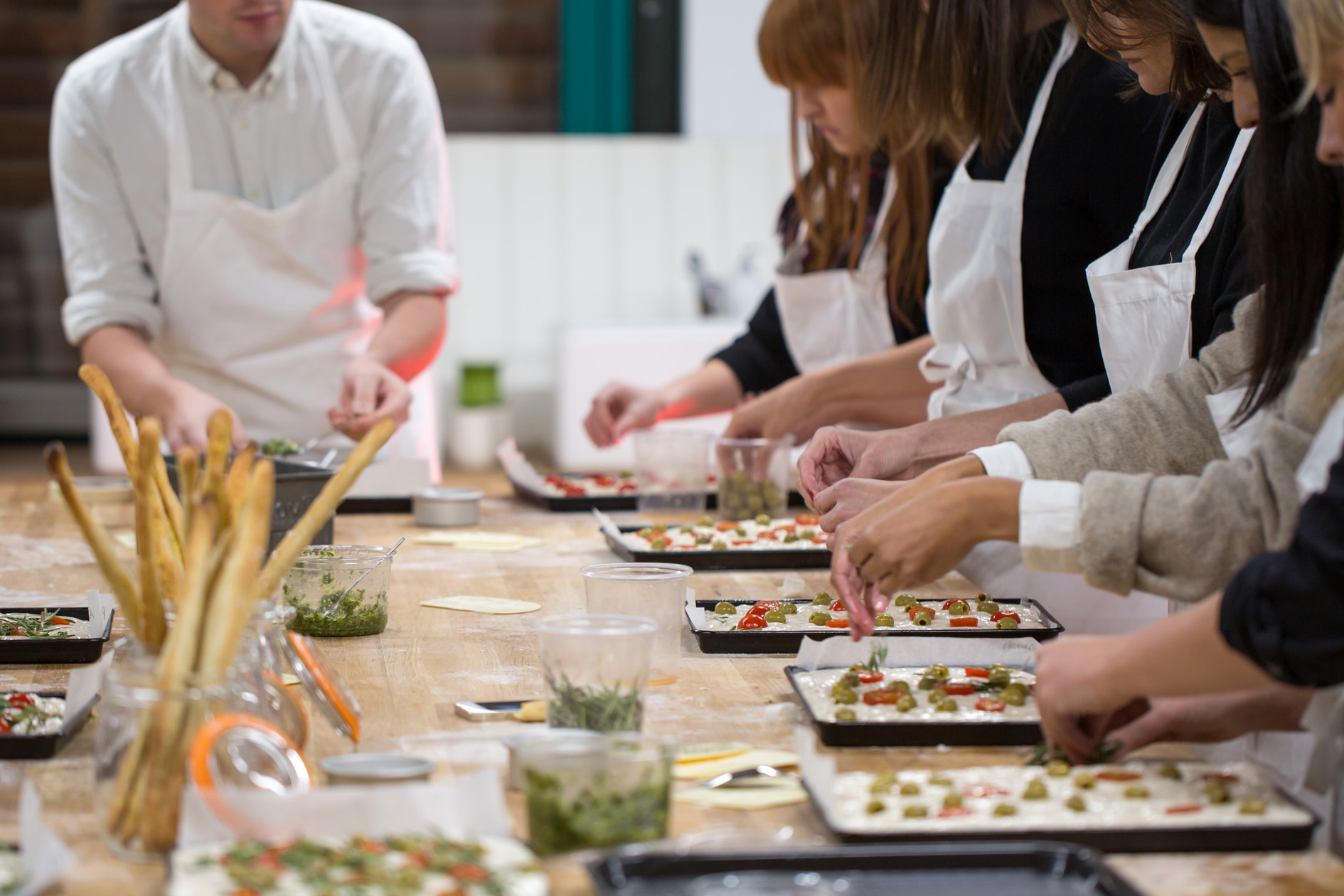 Image credit, Jason Bailey
Providing courses for beginners and seasoned bakers, the Bakery Schools offer a wide range of courses, from a half day introduction to French baking, through to a full day New York baking workshop and a three-day guide to sourdough breads. Along with Croissant, patisserie, pizza, doughnut and flatbread workshops. To discover the full programme of courses, please click here.
We caught up with Matthew Jones, the founder of Bread Ahead to chat about his passion for baking and Borough Market: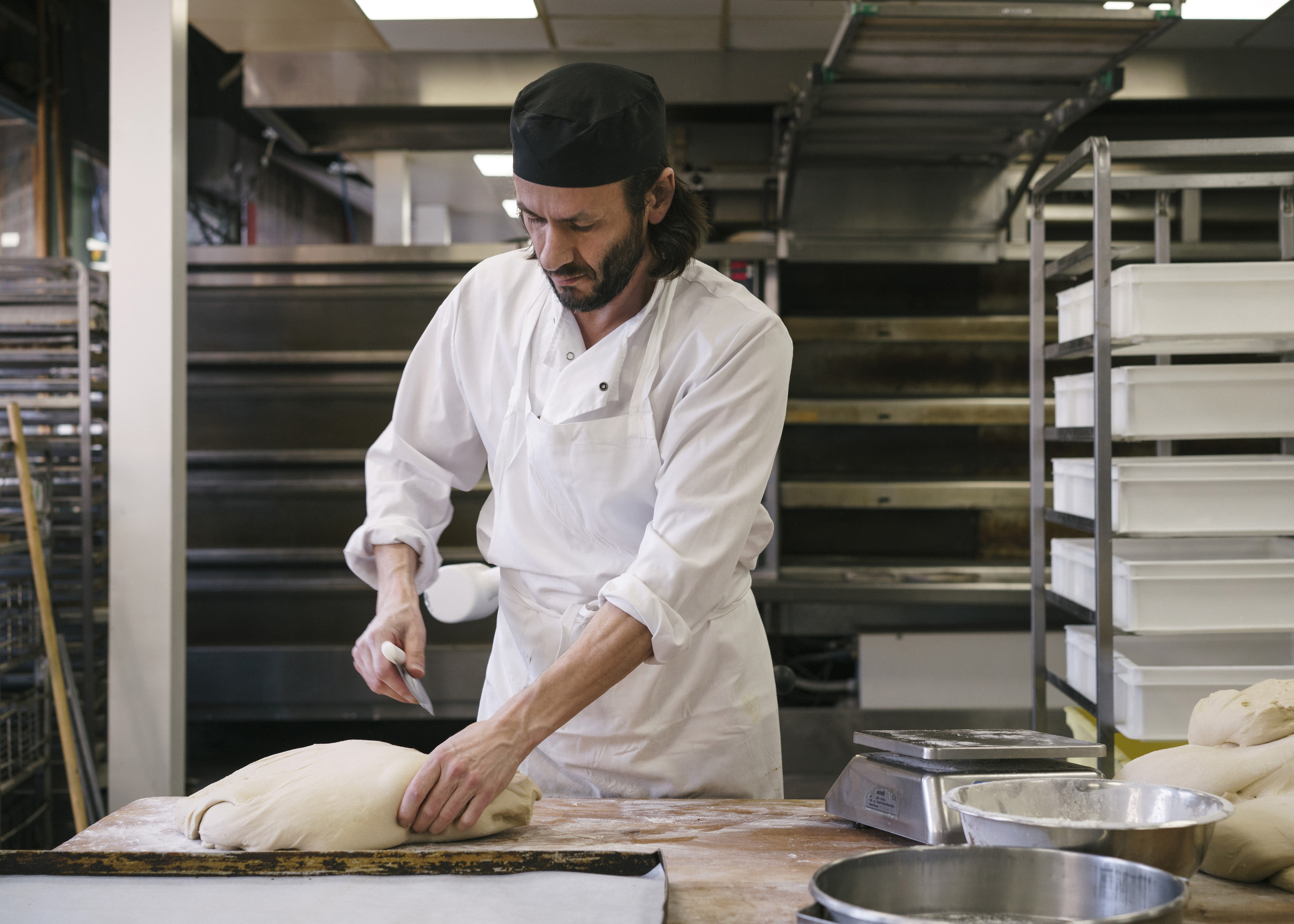 Image credit, Elena Heatherwick
When did you start baking? Did you always want to be a baker?
From a young age I was always creating mischief in the kitchen. My career started at 16 when I left school and worked on a YTS scheme for two years at Thackery's House restaurant in Tumbridge Wells. I was a chef and then fell in love with bread.
What is the big trend for baking and bread for 2017?
It's all about sourdough. Our current sourdough courses cover all the elements needed to bake it.
Why did you choose Borough Market as the location for your bakery and school?
Location, location, location.
Where is your 'go to' place to shop for ingredients?
Borough Market.
What are your top tips to help ensure the perfect loaf?
Don't give up, just keep at it. Every day presents new challenges.
Once made, what is the best way to help keep bread fresh?
A good old fashioned bread bin.
Who are your kitchen heroes?
Philip Howard and Simon Hopkinson.
What is your favourite thing to put on a slice of freshly made bread?
Anchovies, shallots and unsalted butter.
Lead Image credit, Marco Kessler