Owned by Stacey Hedges and Charlotte Spruce, Hampshire Cheeses began in Stacey's kitchen in 2005 with a dream of making fresh curd cheese. Originally from Sydney, Stacey had worked in a cheese shop during her time as a student, and 20 years later when living in England, she revisited her early passion for cheese making. Realising the potential and the need for a larger premises better suited to the purpose, the fledgling company moved to its first small creamery in May 2006.
Supported by Randolph Hodgson, owner of Neal's Yard Dairy, Stacey identified a gap in the market for a British-made flavoursome, soft white mould cheese, and thus Tunworth cheese was created. Encased in a thin wrinkled rind and hand made in small batches using pasteurised whole cows milk, Tunworth cheese has a long lasting sweet, nutty flavour and a creamy texture.
Just four months after moving into the new creamery, Tunworth became Britain's Supreme Champion Cheese at the British Cheese awards, beating more than 800 other cheeses and setting it apart as a cheese of note. Additional awards since have included winning Waitrose's Small Producer of the Year Award and obtaining a gold medal in the World Cheese Awards. Having moved into a new purpose-built creamery just a mile away from the original building, Tunworth continues to support the community, winning the CPRHE Hampshire Rural Enterprise Award in 2011 for its sustainable approach.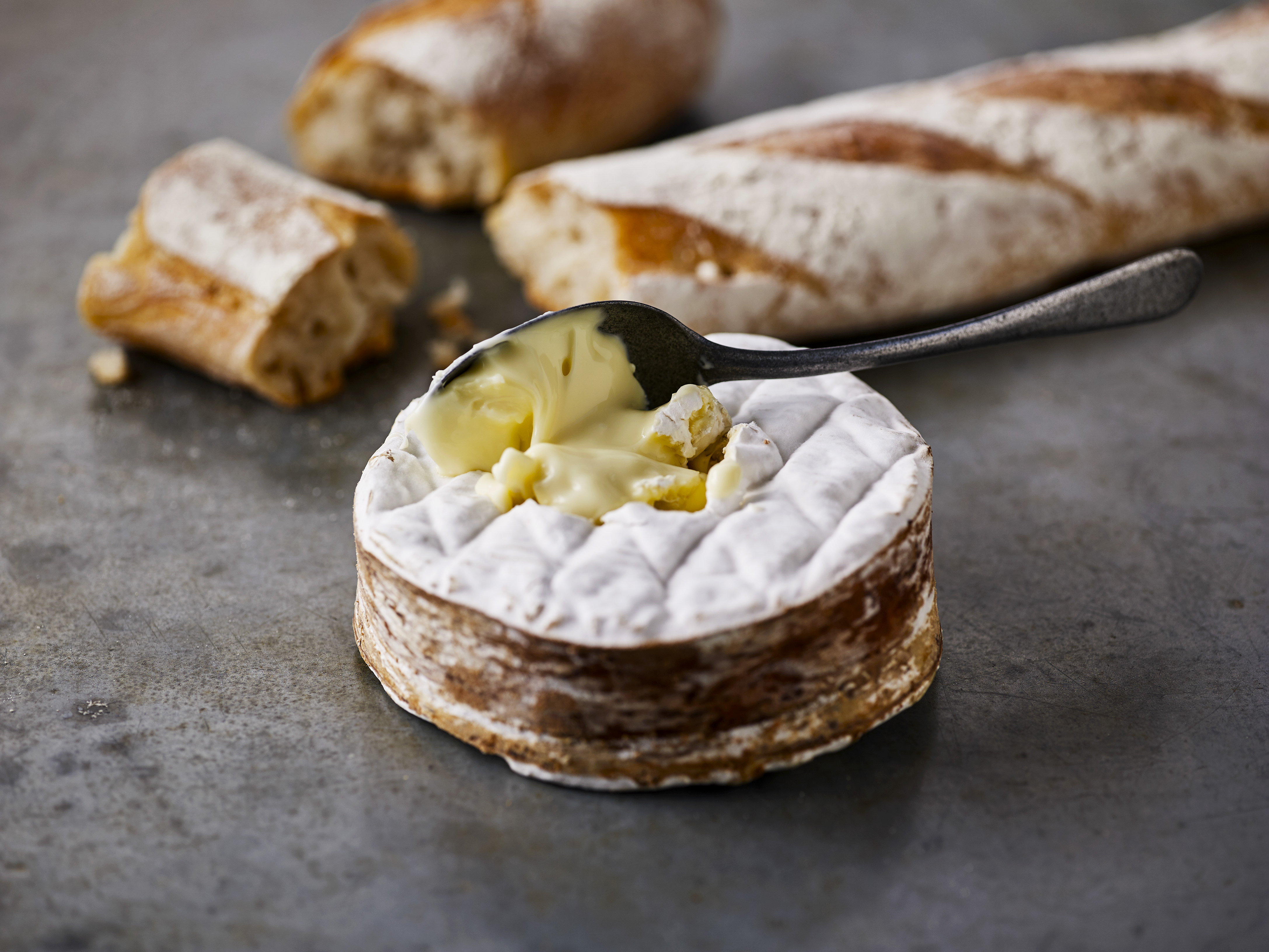 Hampshire Cheeses has expanded in recent years with the addition of the award-winning pasteurised cheese, Winslade. Similar in size and texture to Tunworth Cheese, Winslade cheese has gentle floral notes and pine tones from the spruce bark band encircling it.
Hampshire Cheeses are available to buy online at British Fine Foods and also in stores such as Waitrose and Neal's Yard Dairy.