When Houzz UK published a 2017 Kitchen Trends Study, it discovered that two thirds of kitchen renovators are increasing the room's size. We were delighted to sit down with Richard Davonport of Davonport Interiors who shares his wealth of knowledge when it comes to the fine art of designing a kitchen extension.
Where is the best place to start? Do you have any advice regarding builders, planners, architects and designers?
The best place to start when planning a kitchen extension is simply to consider what you want to achieve from the space. Are you extending the kitchen to create more storage? Perhaps you need more food preparation space or you'd like a larger area to entertain in? With a clear focus on what you want to achieve, it's time to discuss these plans with your architect and kitchen designer. I always advise contacting a kitchen designer as early in the process as possible. By designing the extension alongside the kitchen, you are able to move doors and windows etc., giving you ultimate freedom to create your dream kitchen.
Are there any restrictions to think about?
The biggest restriction on any kitchen design is space. It's well known that kitchens are increasingly becoming the sociable hub of the home and therefore a large kitchen, especially when it's an extension, is often designed to include a soft seating and dining area. Therefore, it's crucial that the design process prioritises spatial planning so the room doesn't feel crowded. When considering space, it's not just about factoring in the dimensions of the island; you need to consider the space required around it for people to comfortably move and for guests to sit at a breakfast bar etc.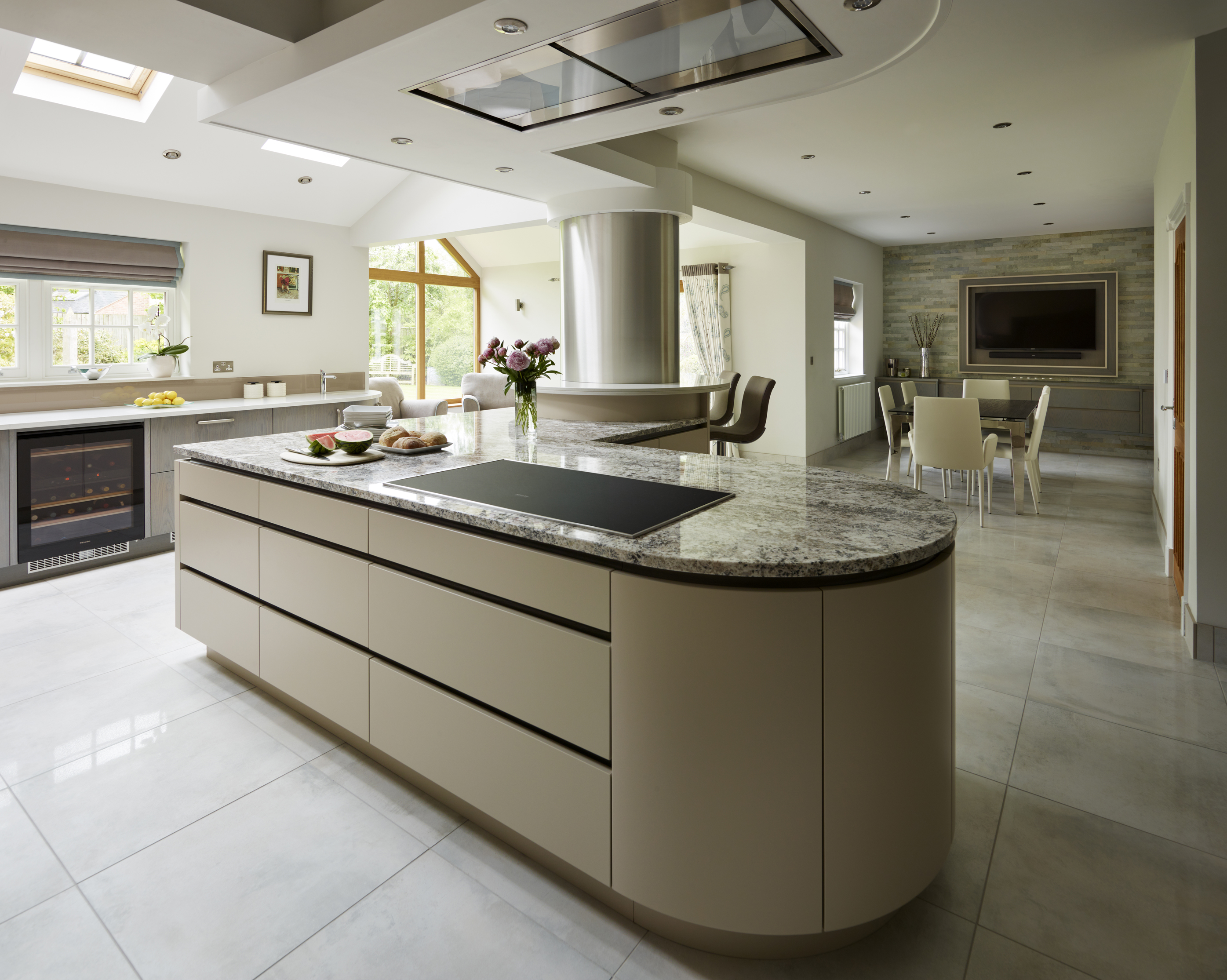 If you are planning a glazed extension, such as an orangery or garden room, then it's important to think about how the room is laid out. Think about how you would like to use it, perhaps with soft seating and a dining table, leaving the kitchen within the main building. This is a very practical and popular option – giving the seating the priority in terms of sunshine and light etc. and opting to keep the kitchen within the brick part of the extension prevents any potential issues caused by the temperature rise that sometimes occurs in glazed extensions.
What is the best way to create a focus or design feature?
Frequently an island or mantel is the focus of a design – naturally drawing the eye and giving the room real wow factor. The great thing about kitchen islands is their versatility. A bespoke island can be a food preparation zone, cooking area, dining space and storage facility all in one. Plus, it is a great place to make a visual statement too, whether it's by introducing a new colour, material or texture.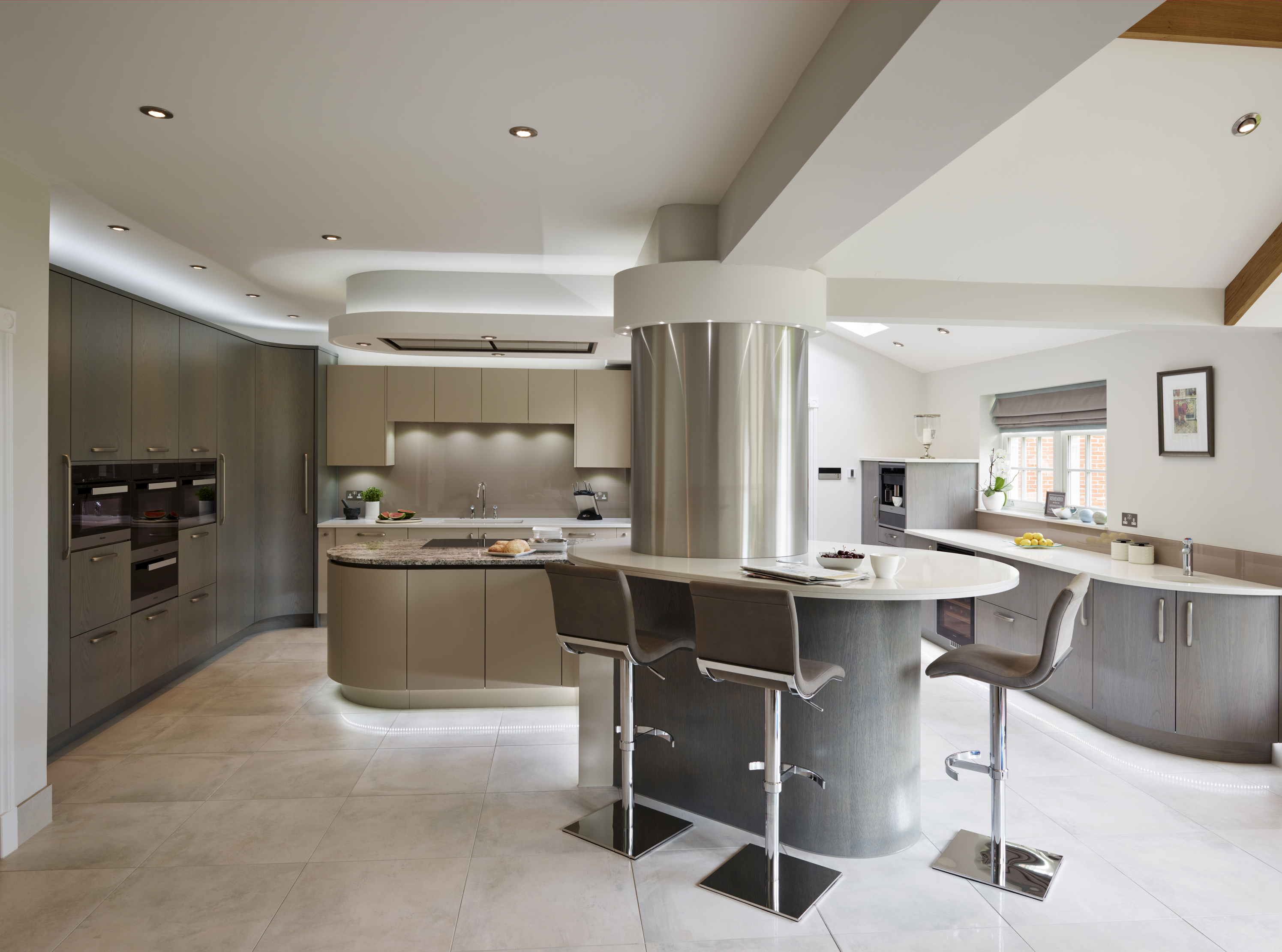 Any top tips for utilising space? Is it better to have specific zones if you have a large space?
The danger in a very large kitchen is that the room can lack functionality and purpose if not planned appropriately. Zoning is a good way to combat this by breaking the room up into distinct areas - food preparation, cooking and dining. Each zone is then designed to be effective and function well in isolation as well as in the wider context of the room. This ensures that the room is practical and ergonomic, utilising the area as a whole by making the most of each smaller space individually. When zoning is done well, the areas flow gently into one another, making your experience of the kitchen enjoyable and intuitive.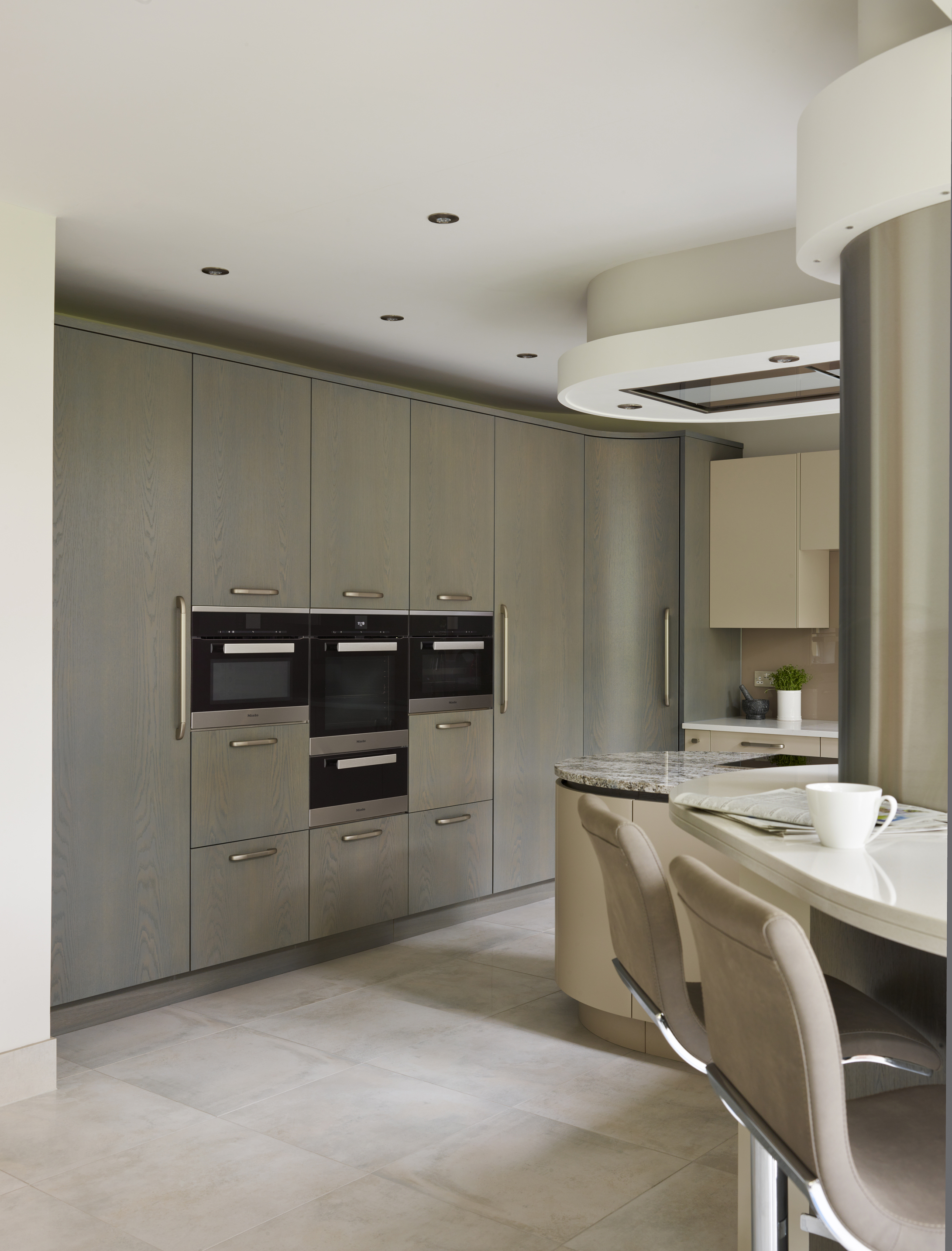 How can you create a coordinated look?
Creating a coordinated look is all about thinking about the design on a wider scale. Which colours, tones and textures from the kitchen can be incorporated in the dining space or living area? The key to achieving this is subtly - choosing an accent colour and featuring it through the wider scheme; copper, for example, is a popular current trend being used extensively in this way. Avoid choosing one colour and applying it throughout the entire space. The most effective technique is to create a soft neutral palette that can be subtly tweaked with accents to suit each part of the room. It's also not just about the choice of physical factors, such as colours and materials, but also the feel of the space and the general atmosphere of the room. Whether your kitchen is coastal, contemporary or industrial, ensure that it has a similar feel to the rest of the extension so that it blends into its wider surroundings.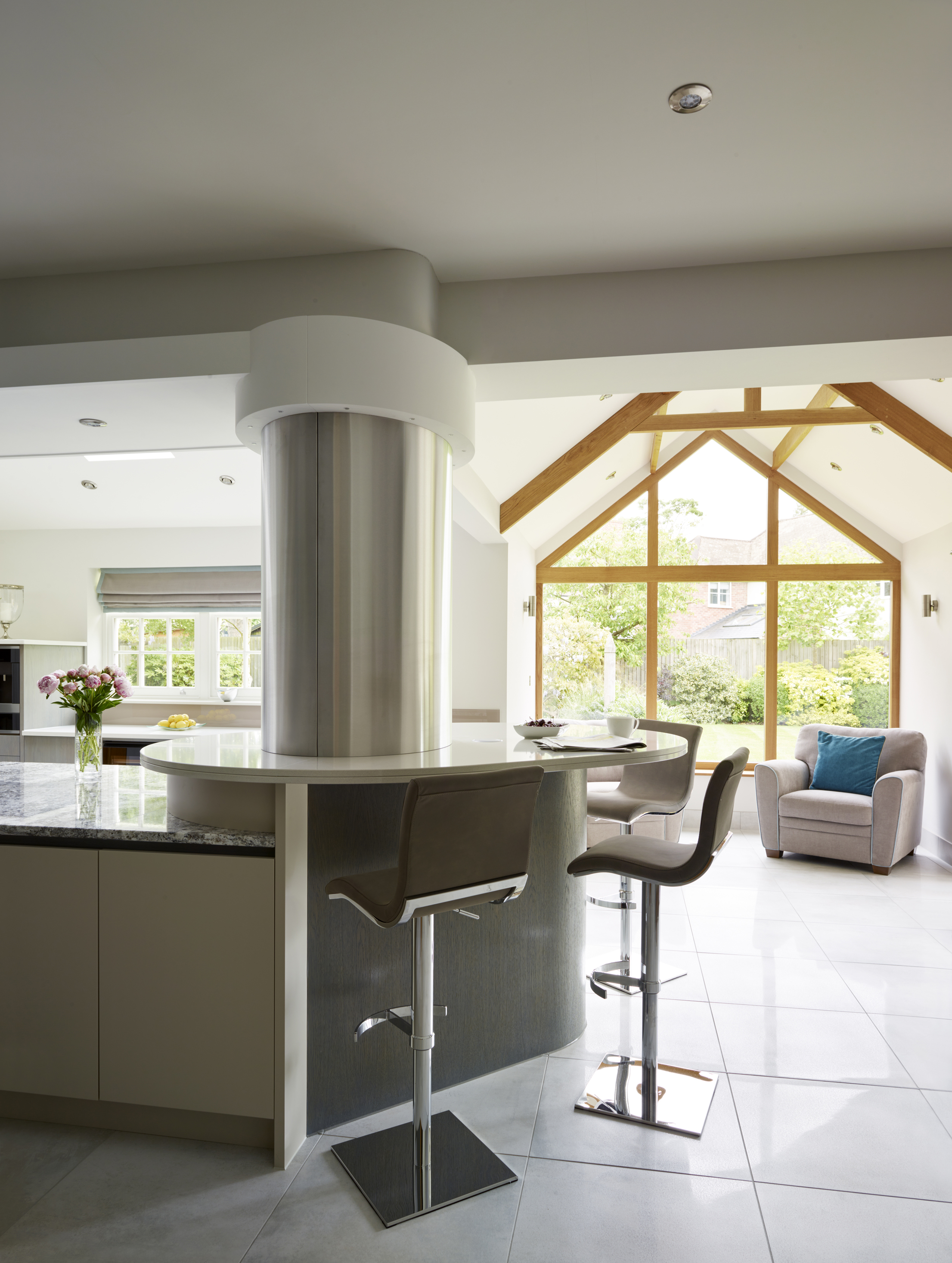 Photo Credit - Davonport Interiors