Since deciding to turn what was a hobby into a family business, Alison and Will Abernethy have seen their homemade Abernethy Butter blossom into an award winning product that's taste is second to none. In the beginning, the pair visited local agricultural shows to demonstrate their methods and from here they saw demand for their delicious produce flourish.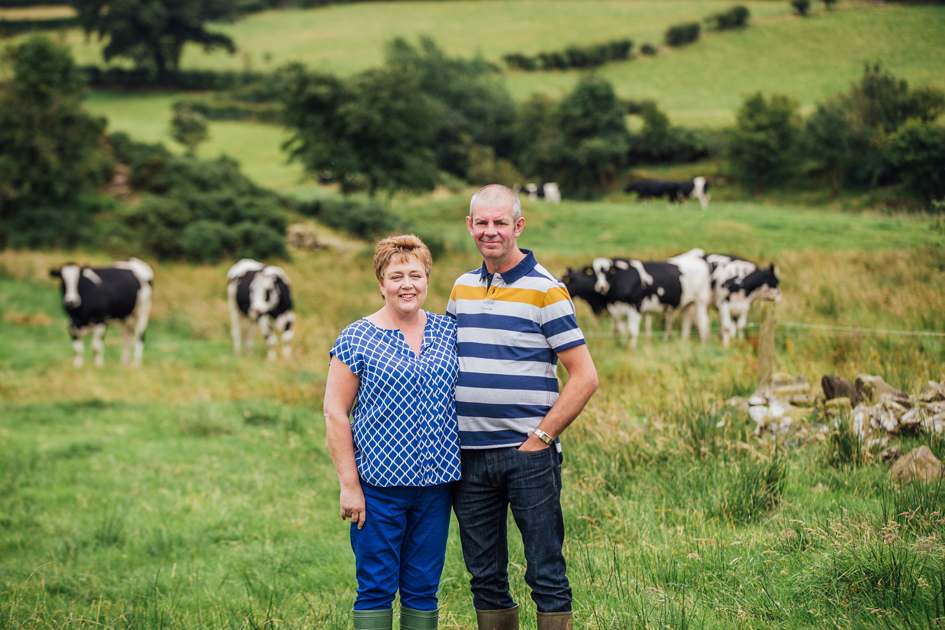 At first, small food markets scattered around Northern Ireland were the primary source of supply for Abernethy. The pair sold their prestigious butter alongside other handmade wares such as Abernethy Butter Fudge to local food enthusiasts. Now, with an ever increasing supply that spans across a wide range of restaurants such as The Michelin starred SKETCH London, Marcus Wearing at the Berkley Hotel and Heston Blumenthal's Fat Duck, Abernethy has become a staple amongst passionate foodies across the UK.
Situated in the beautiful hills of Co Down, Northern Ireland, Abernethy's artisan producers use specific and traditional methods to help form its outstanding flavour. They are the only company in Northern Ireland to use these distinctive techniques. Select cream from local farmers is perfectly churned separating into butter and buttermilk, the butter is then washed thoroughly by hand to ensure the final product will not sour. Once separated a slight helping of sea salt is added which enhances the natural flavours. The butter is then patted, formed into rolls and wrapped in brown paper, providing a unique look that is synonymous with Abernethy.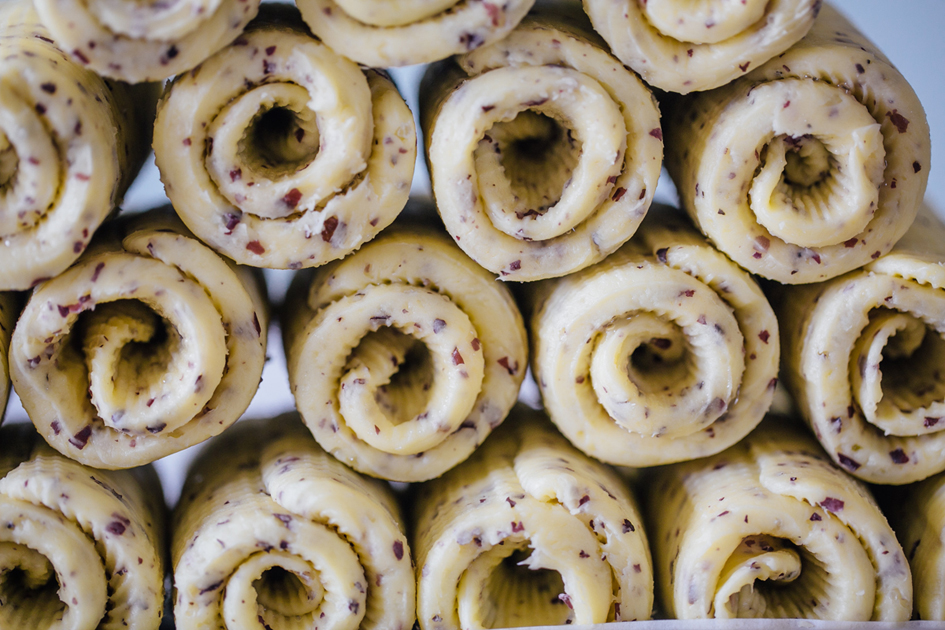 Alongside the award winning butter, Abernethy also produce Smoked and Dulse varieties. The Smoked butter has wonderful notes of barbecue whilst the Dulse variety uses dried seaweed harvested from the North of Ireland. The seaweed enriches the saltiness of the product and gives it an exceptional flavour. Abernethy Butter Fudge is also manufactured on site and is made using the Traditional Butter, resulting in a smooth and creamy taste that is incredibly moreish.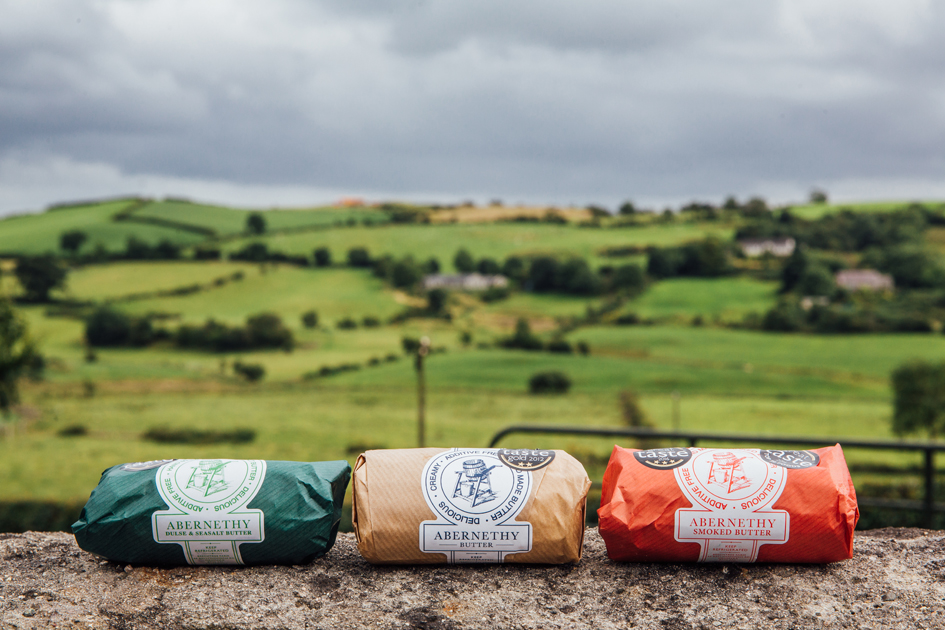 The Abernethy Butter Company are multiple winners of the renowned Great Taste Awards for a range of products and the Traditional Butter has since been hailed one of the top 50 foods in Europe by The Times.
You can buy Abernethy Butter online and from select Fortnum and Mason and Harrods stores.