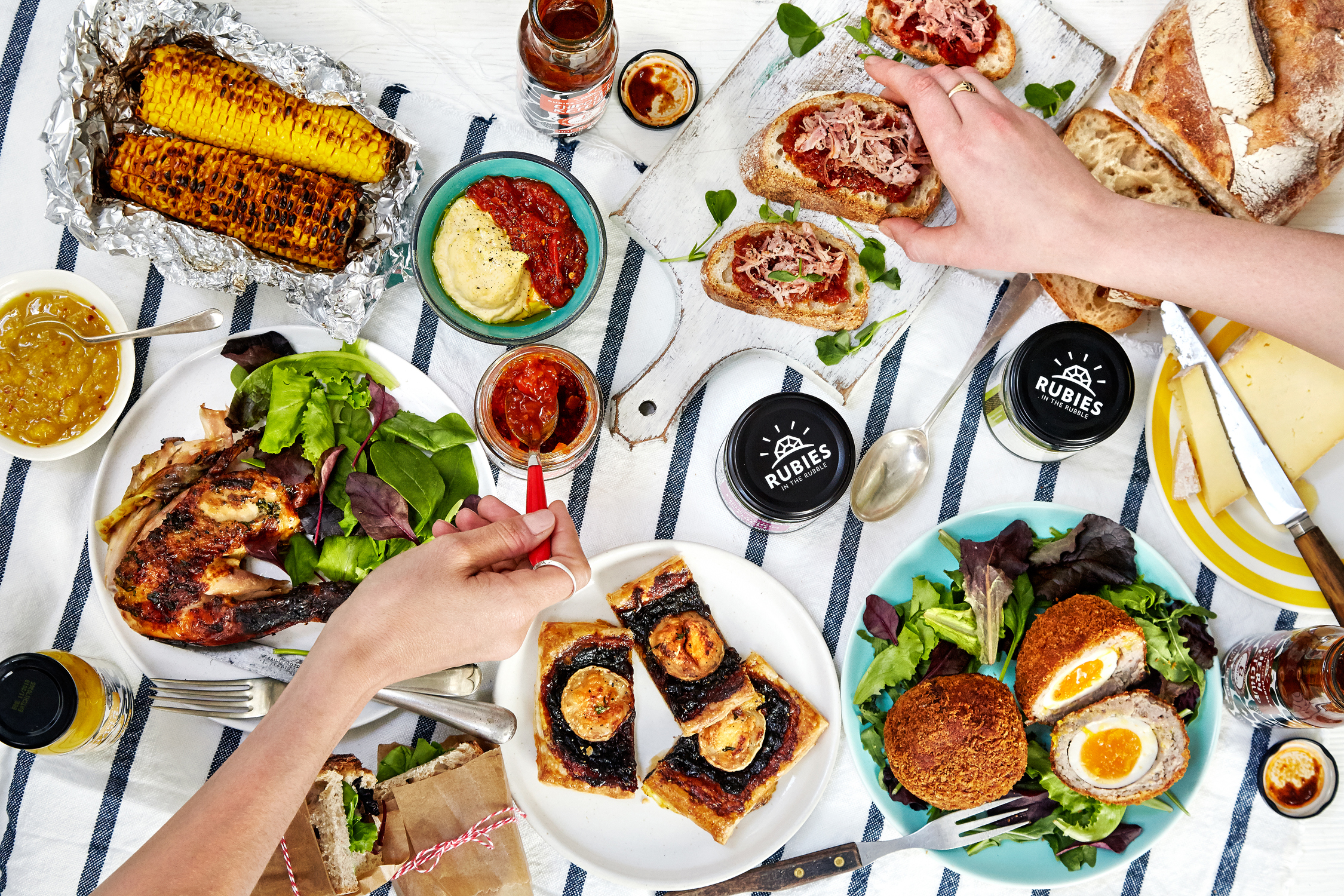 Creators of delicious, high quality condiments, Rubies in the Rubble began in 2011 when founder, Jenny Costa was shocked to see the piles of unsold fruit and vegetables at a London food market that were waiting to be binned. Determined to do something about the level of waste, Jenny began making her own chutneys and condiments using surplus from wholesale markets and tried and tested family recipes.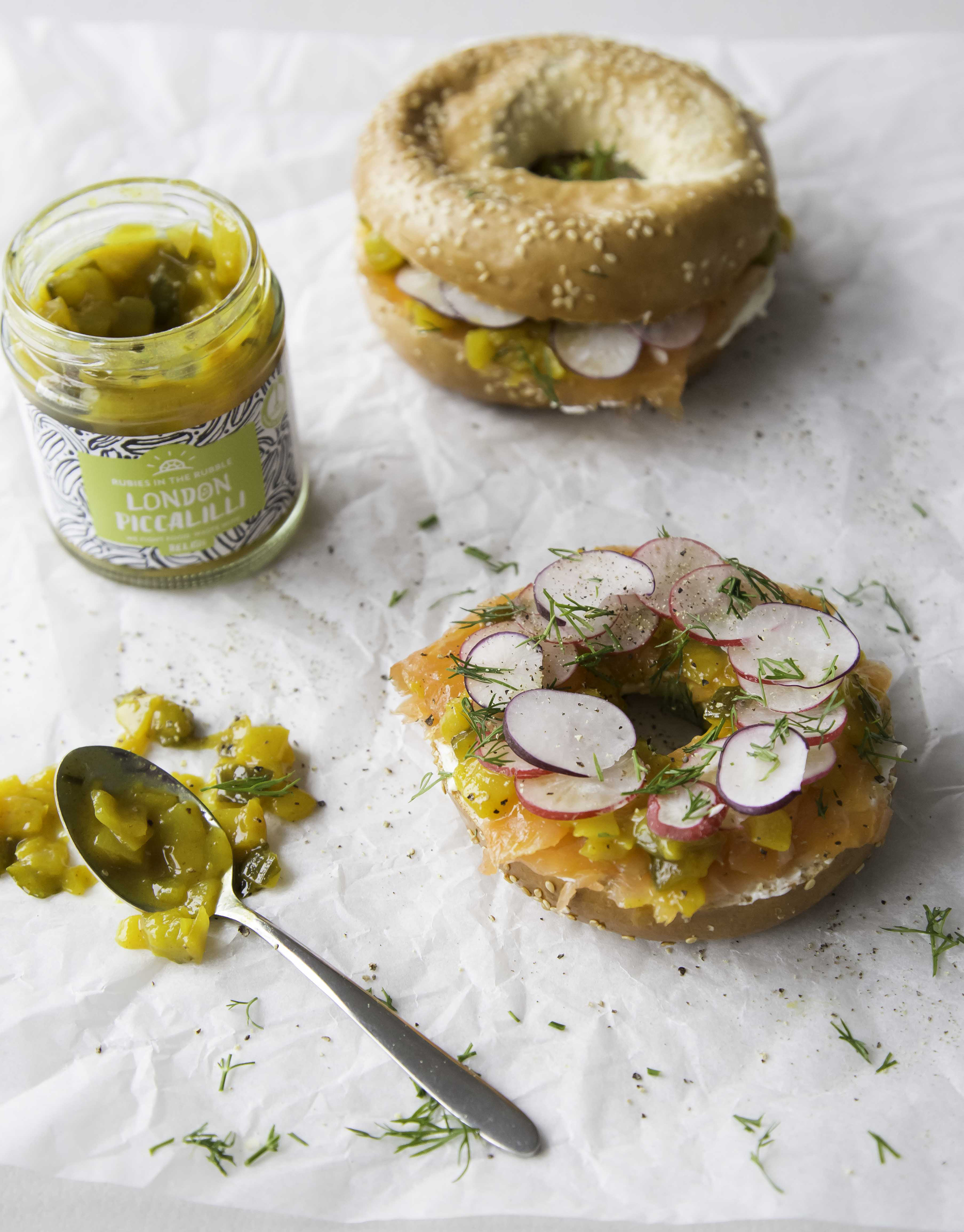 Now comprised of a team of six, Rubies in the Rubble works with farms across the UK and beyond, and has gained considerable acclaim for its innovative approach to solving food waste – saving over 160 tonnes of fresh produce since its beginnings. Placing value in taste and not appearances, the team rescue fruit and vegetables that would otherwise go to waste and use them to create a delicious selection of award-winning products, including relishes, a London piccalilli and a unique range of ketchups with flavours ranging from Blueberry BBQ to Chipotle Ketchup.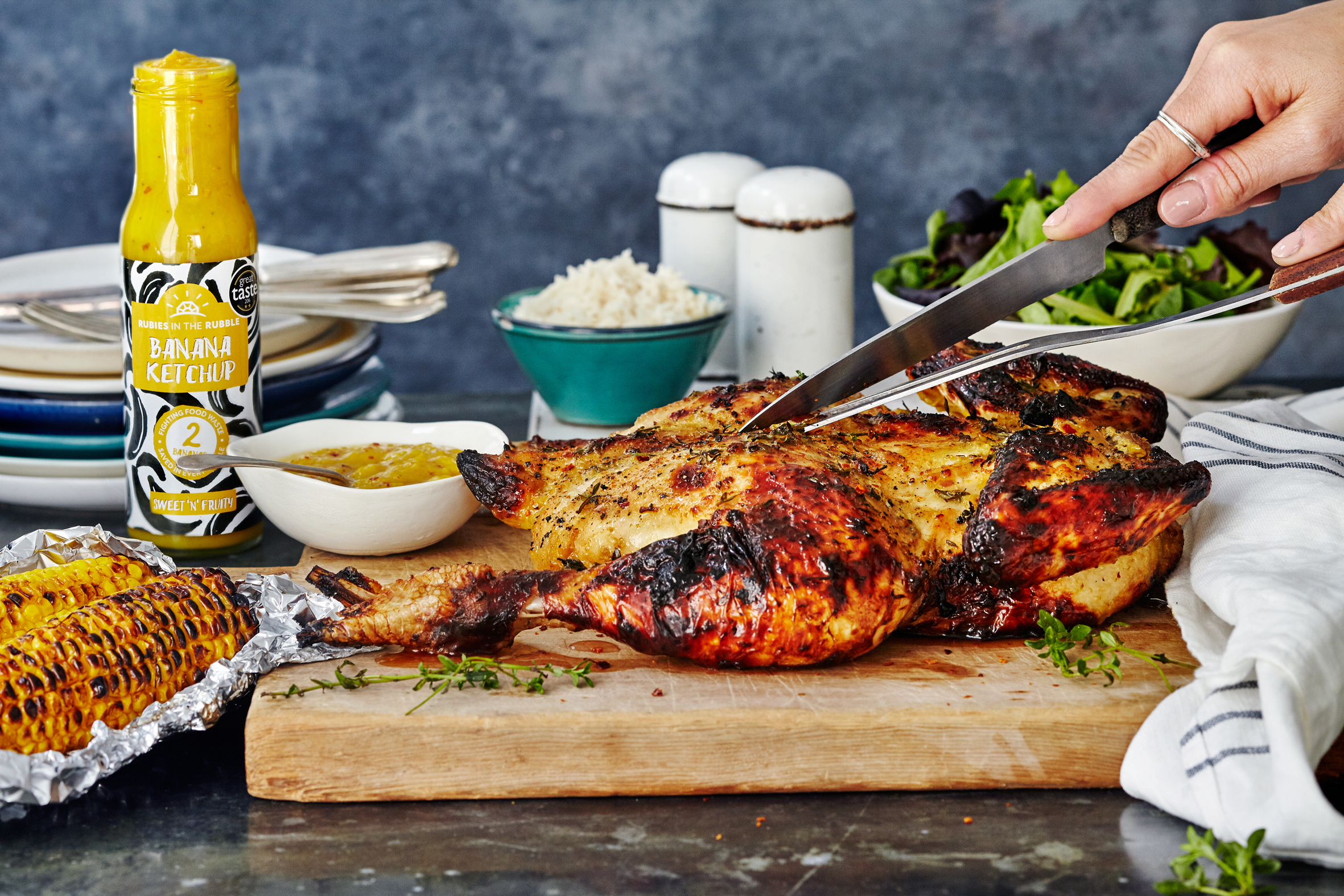 In addition to pioneering the "food waste entrepreneur" movement, Rubies in the Rubble also strives to place a spotlight on women in food and support its local communities. With several Great Taste awards, the company has also made its name collaborating with larger businesses to tackle the issue of food waste, including creating exclusive products for Virgin Trains, Marriott Hotels, Selfridges, Fortnum & Mason and EAT.
Rubies in Rubble's product range can be found online here or in store at Waitrose, Selfridges, Fortnum & Mason, Harrods or many local independent delis.