The effervescent Irish model and media personality, Vogue Williams is best known for her appearance on Dancing with the Stars and winning the Bear Grylls: Mission Survive TV series. Married to TV personality and entrepreneur, Spencer Matthews, Vogue has recently given birth to her second child and is juggling a busy life with being a DJ for Heart and an Influencer with over 800k followers on Instagram. But what you may not know is that Vogue is a huge Miele fan! Her mum gave her a Miele vacuum cleaner when she left home at the age of 19 and Vogue has been using Miele ever since. We recently caught up with Vogue to find out how she coped with lockdown and to hear what she thinks of her Miele appliances and in particular, her new Miele Triflex HX1 cordless vacuum cleaner.
How are you feeling now we are coming out of lockdown?
I actually quite enjoyed lockdown for the most part. I'm happy restrictions are easing and it's fantastic that businesses that have been hit hard can get back moving. I'm really looking forward to going home to my place in Dublin as I miss all of my friends and family.
Did you make any changes/new habits that you plan to continue as life gets more normal?
Yes, I think taking life at a slower pace is a great thing. I was non-stop before and actually it's been much nicer to be a little relaxed and not feel like I have to be doing something all the time.
How was life juggling work, baby, dog, husband and dog while pregnant?
That was quite difficult at the start but we got used to it and learned to manage our time better. I was lucky enough that my work continued and I was working a lot so trying to fit that in around Theodore was the hardest thing, but I do have a very helpful husband!
We understand your mum gave you your first Miele vacuum cleaner when you moved out at 19, do you enjoy cleaning?
I wouldn't say it's my favourite thing in the world but I cannot stand any kind of mess. I have a very high standard of cleanliness for our house which probably drives Spen mad, but I just love it when our house is spotless.
With a busy career, husband, one year old, new born baby and a dog, how do you stay on top of keeping your home clean, tidy and organised? Do you have a daily or weekly routine?
I feel like I'm constantly cleaning and organising something, although I am lucky and we do have help a few hours a week. I keep on top of everything as I go along, I never let a room get out of control messy and to be honest if you do a little each day it stays clean.
How are you getting on with your new Miele Triflex cordless vacuum cleaner? What has surprised you most?
The funniest thing about the Triflex is how much I go on about it! It's just super handy and really strong for a cordless. I still have my other plug in Miele that's fantastic but I find myself using it less and less now I have the Triflex. I also just got a white Triflex for my new place in Dublin.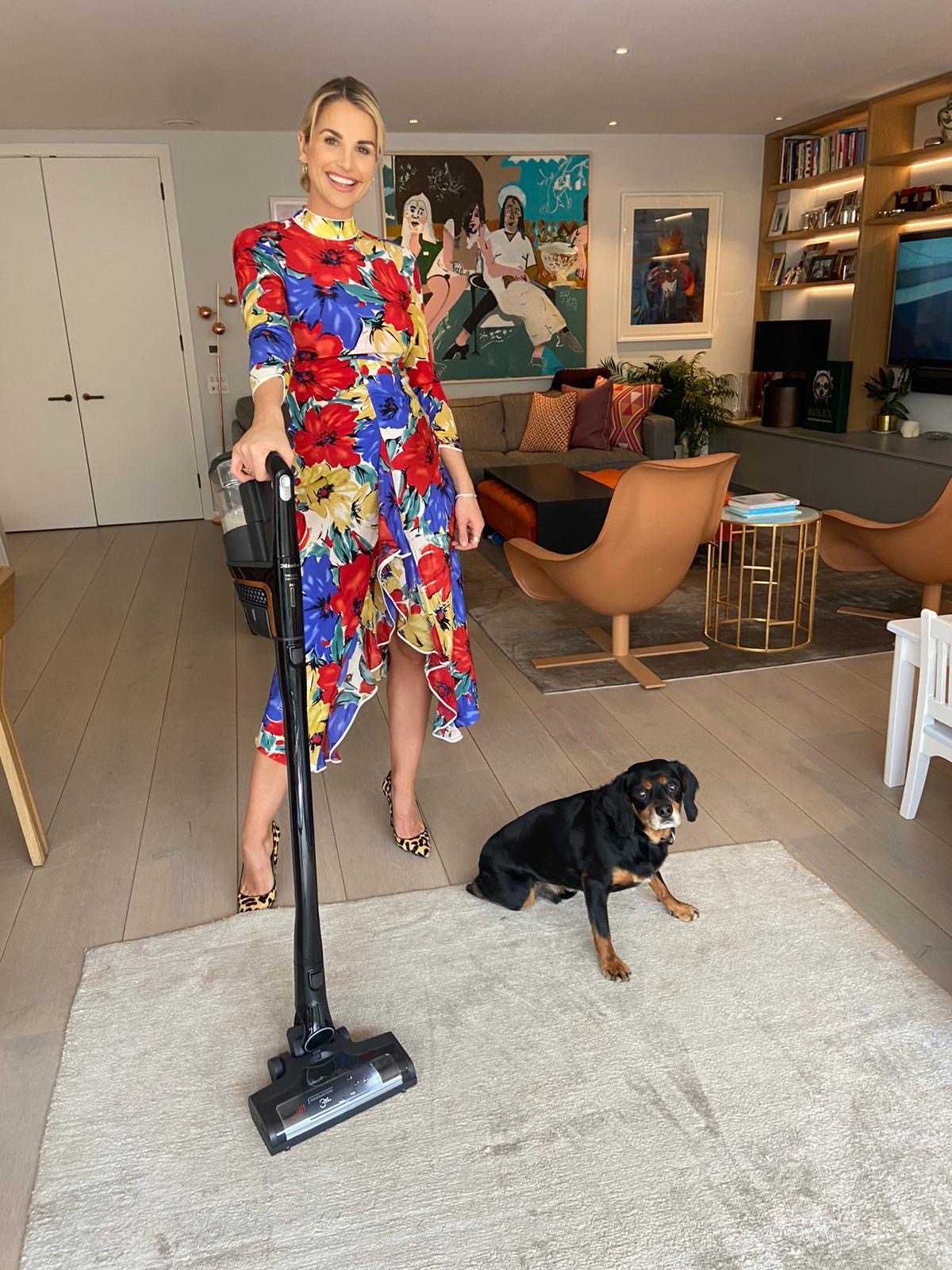 Do you have a favourite mode to use the Triflex in - Compact, Reach or Comfort?
I use all three and I think you need all three configurations to get to all the places you want to reach. Comfort mode is great for cleaning large open plan areas, Reach mode gets into all the awkward spaces under furniture and high up places and the Compact mode gets all the crumbs from in and around the highchair.
Your London home has a beautiful open plan design, will your new home in Dublin be the same?
Yes it's quite an open plan design too. I love that vibe especially with children running around.
How would you describe the style of your homes?
I would say London is more modern and colourful whilst Dublin, when it's finished, will have a more rustic coastal feel to it.
With degrees in Construction Design and Management and Quantitative Surveying do you see yourself renovating more homes?
I always wanted to build my own home from scratch but we have no desire to move for quite a while - although I would never say never! It's just not on the top of my list right now.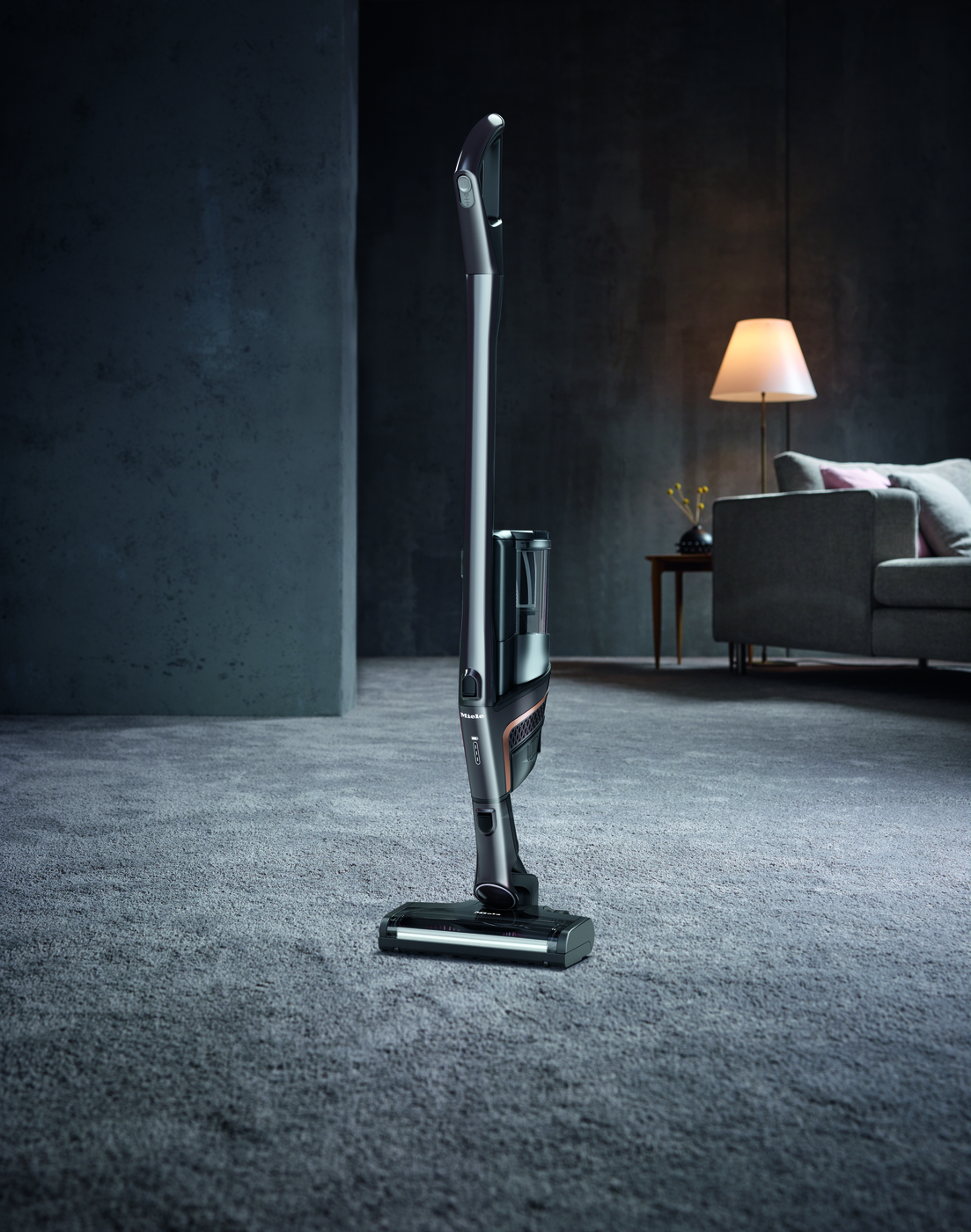 Along with your Miele vacuum cleaners, we spotted that you also have Miele cooking appliances in your London home. Who does most of the cooking and do you have any favourite signature dishes?
Ha ha I have everything Miele, my washing machine and dryer in London are Miele too and I just got a washer dryer for Dublin. I definitely do the majority of the cooking at home, I've just made a big batch of meatballs that are going down very well!
As a DJ, we imagine you have music on all the time - what's your favourite music to cook to?
My favourite music to listen to is grime or hip hop. I wouldn't say I live in a household that shares my love for that kind of music so it's not on as much as I would like!
You also have Miele laundry appliances in your utility room - which programmes do you find you use most often?
I've had a lot of washing machines during my lifetime having lived in rented apartments and I always said when I owned a place, I wanted Miele appliances. They last forever and are just brilliant. I actually use the quick 20 minute cycle quite a lot.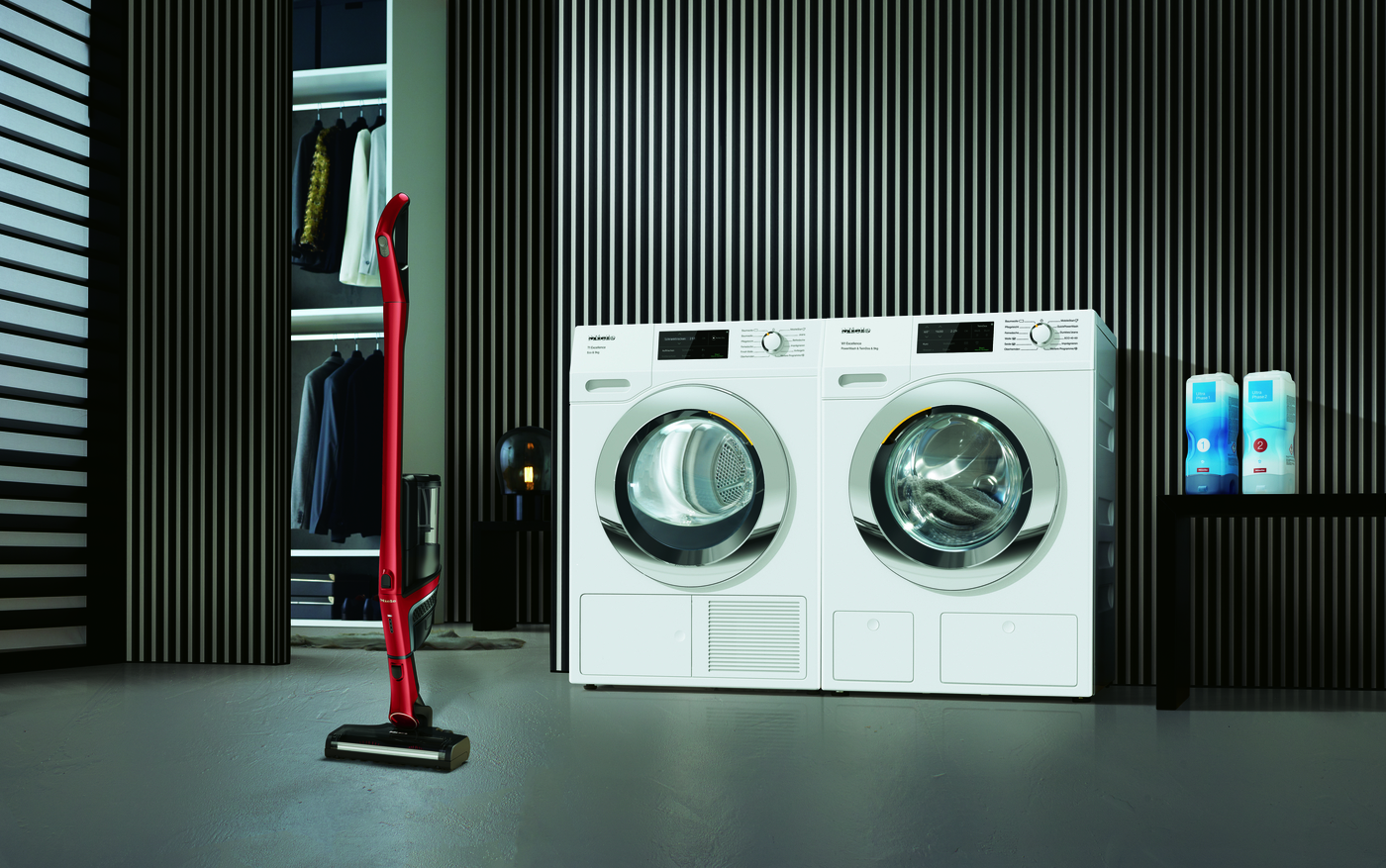 Do you have any tips on how to keep on top of the laundry with a growing family?
No! Its not possible, the washing machine is ALWAYS on!
Is there one appliance in your home you can not live without?
A washing machine!