Surrounded by beautiful countryside, the Kent Cookery School is run by husband and wife team, James and Autumn Palmer Rosser who have a passion for seasonal produce and instilling confidence in their visitors. We were delighted to chat with James about his career, style of cooking, favourite dishes and why he chose to incorporate Miele appliances into the school.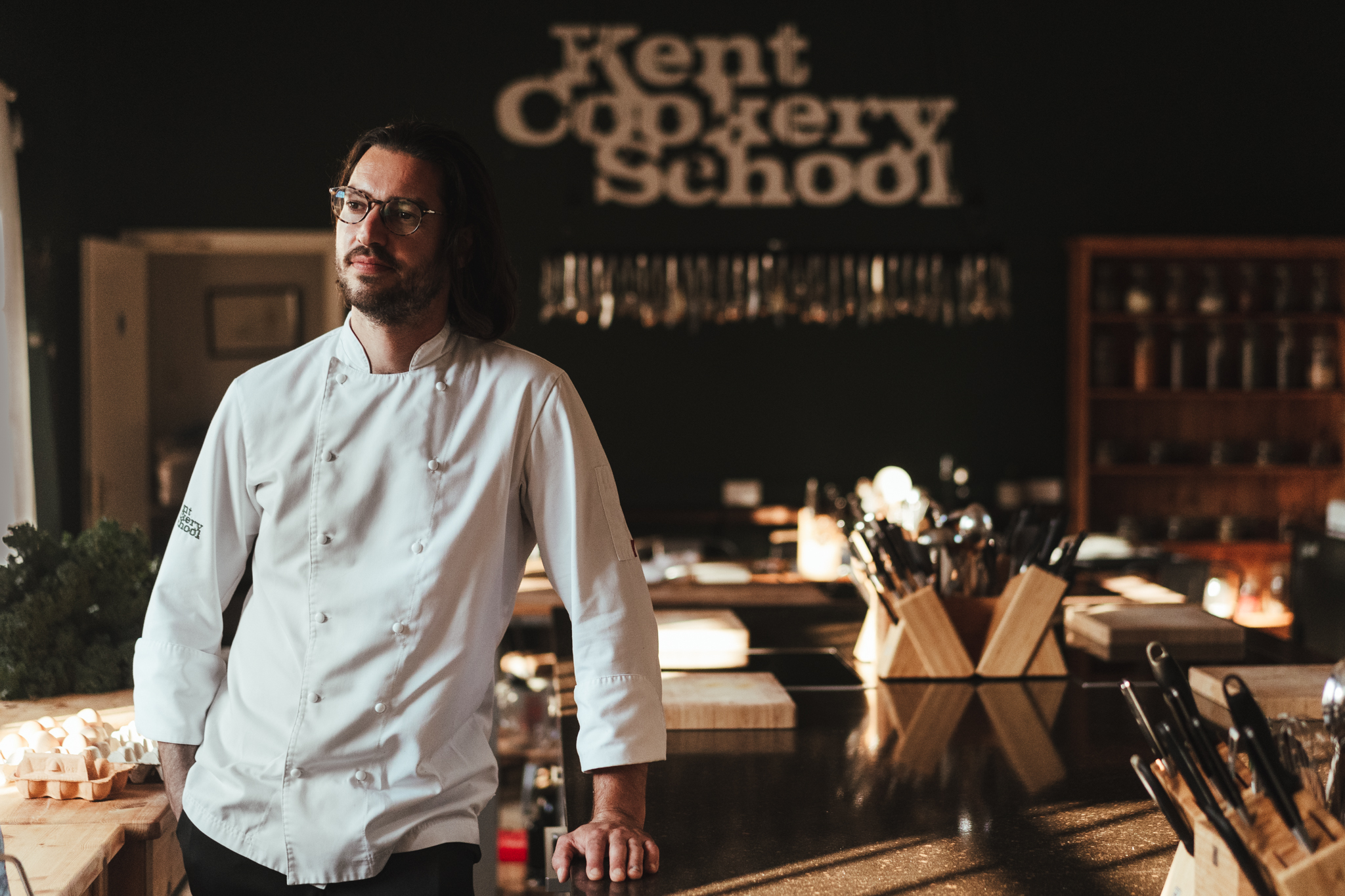 Why did you become a chef?
I started work in a kitchen when I was 13 – chief pot washer! I loved being part of the team and it sparked my interest to learn more about the produce and dishes that were being created. At 16 I started my chef apprenticeship at college and haven't looked back.
What or who inspires you?
I have a number of chefs who I have huge amounts of respect for and that have changed the industry we all know and love, Ferran Adrià and the Roux family to name a few. But ultimately my biggest inspiration is seasonal produce. Cooking what is in season makes my work as a chef easier, as the ingredients are at their best and I just have to treat them with respect and use my skills to create something delicious. This is something we are very passionate about at Kent Cookery School.
How would you describe your style of cooking?
I use a lot of classic French techniques in my cooking; butter and salt are never too far away! But I like to create simple dishes and let the season's produce shine. I am a strong believer in letting a carrot taste of a carrot.
What is the ethos of Kent Cookery School?
A relaxed environment for people to learn, ask questions and have fun. A huge part of what we want people to gain from the school is confidence. Confidence to try something new, to make mistakes and ultimately confidence in their abilities. We believe that people can only come away with that feeling if they have been able to ask questions, get hands on and learn from expert tutors in their field, and that is exactly what the school offers.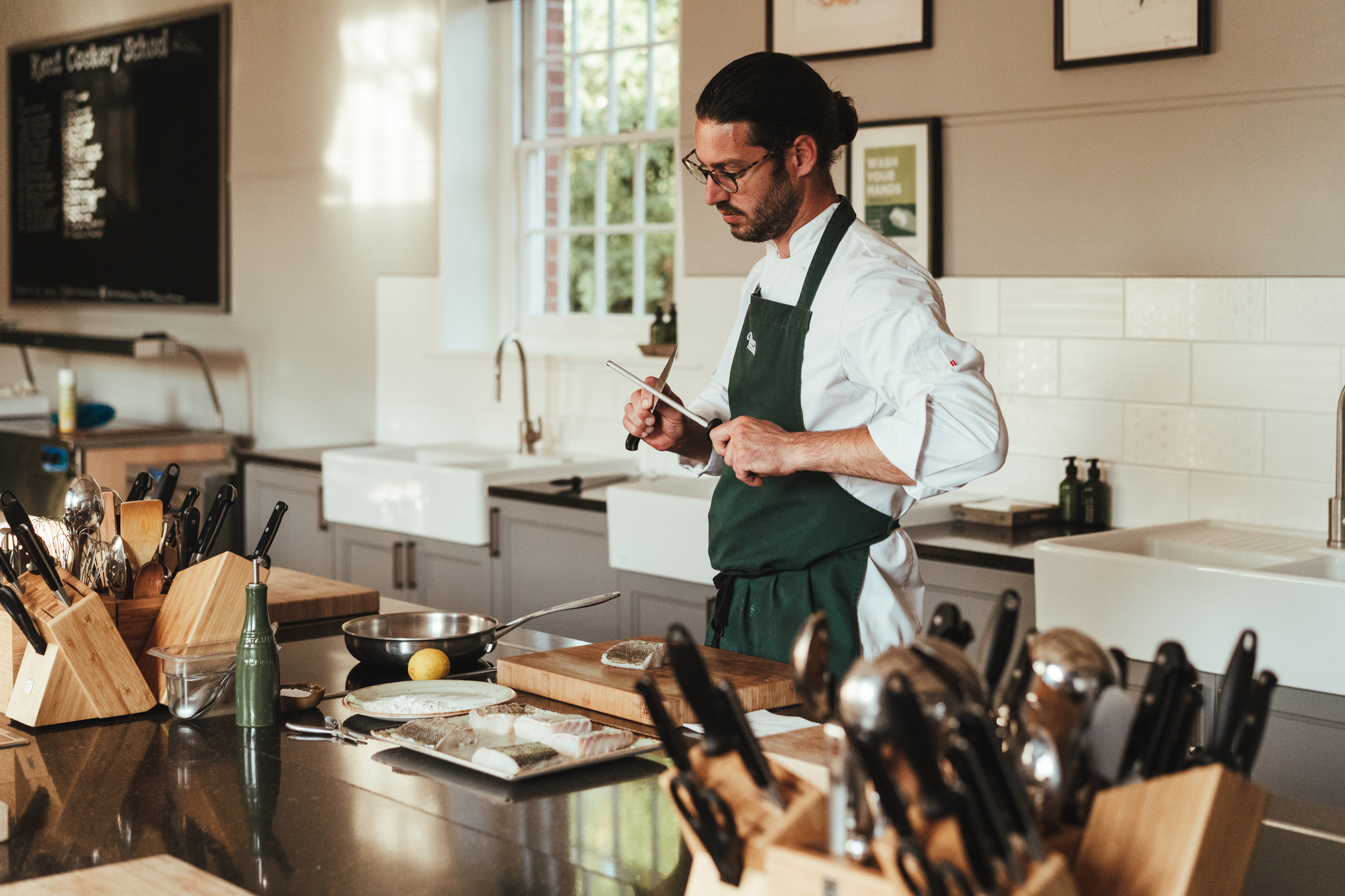 What do you like most about teaching?
I love teaching and helping people to understand methods and move away from following recipes religiously (aside from pastry recipes). It is really rewarding and enables confidence to come more naturally.
Where do you see yourself in five years?
The school has grown from strength to strength over the years and we have a number of plans to help expand our operation. We hope to develop a sister venue, a chateau in a popular wine region in France and offer culinary weekend retreats with a cookery school on site. The school is also planning to offer professional diplomas in 2021, so I will most likely either be teaching at the school or in France!
Why did you choose Miele appliances for your new venture?
Part of our ethos at Kent Cookery School is incorporating the best brands in the industry to give our customers, not only the best experience but the best results in their time cooking with us. Miele was the perfect fit for the school combining innovative sleek designs along with true craftsmanship and longevity.
Has anything surprised you about the appliances?
How much easier they can make life! Every aspect of using them has been thought through, including all the minor details.
Do you have a favourite Miele appliance?
That is a tough question, but I think it would be the induction hob with integrated extractor. We have one on the tutor station and it is so powerful and just a very impressive piece of equipment to cook on. All the products are very innovative. Miele has really thought of everything when it comes to day to day living with their appliances.
As a chef, you must be used to cooking predominantly on gas, so how does Induction compare?
I used gas my entire professional career until buying the school. Since using Miele induction, I have to say I have been converted. The precise temperature control and even distribution of heat make them so easy to cook on. I also use very high-quality pans from Demeyere which are expensive but offer fantastic results.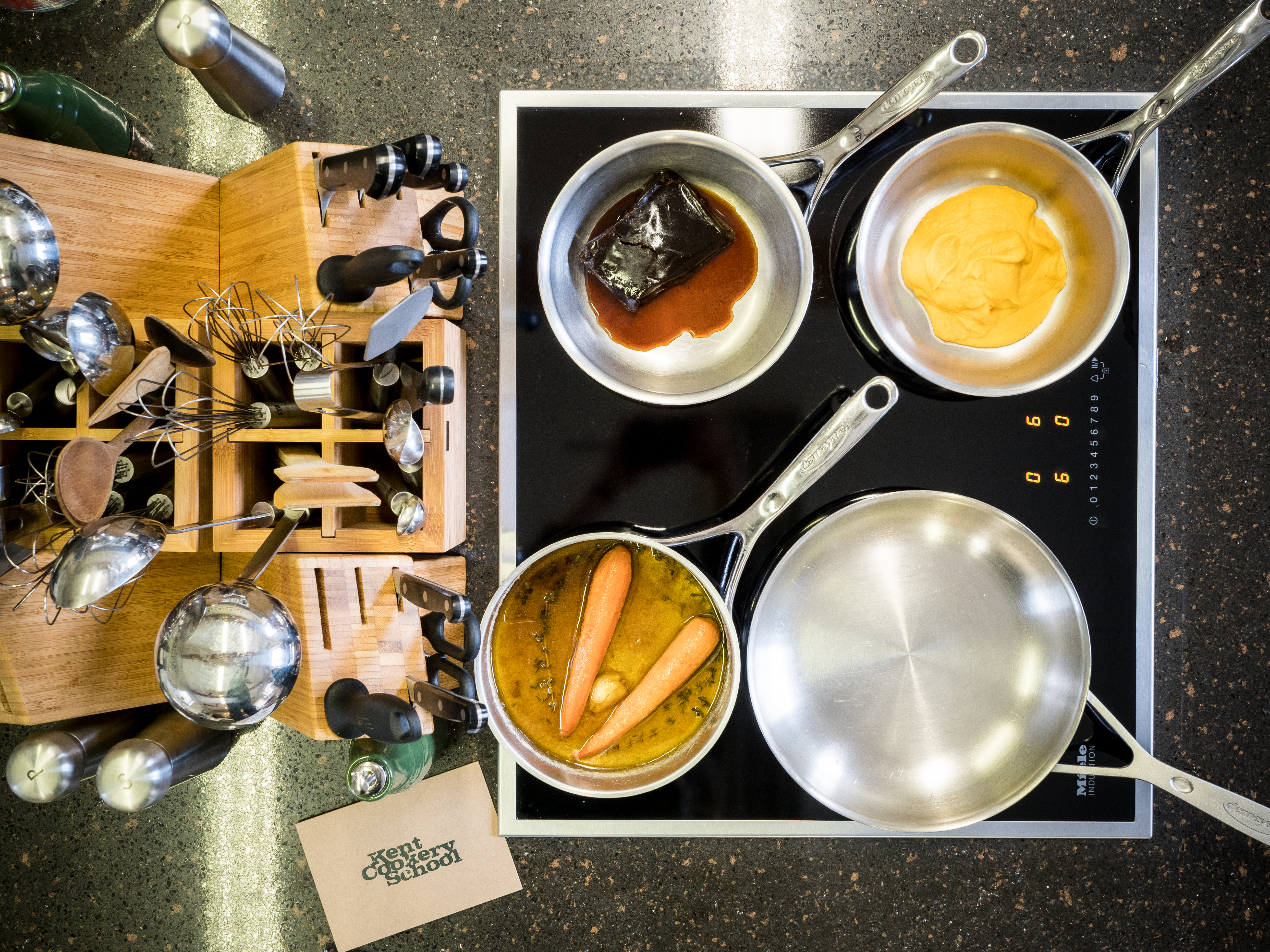 What is your favourite dish to cook?
I love cooking fish and think that the secret is to not overcomplicate the recipe. Crispy skin, butter, lemon and salt; perfection!
What is the one dish you think everyone should be able to cook?
A knockout roast. Everyone loves a roast!
Who would be your ultimate dinner party guests? 


Anthony Bourdain, Ferran Adrià, Delia Smith, David Attenborough, Tom Kerridge, Jay Rayner, Nigella Lawson and Claire Smith. Imagine the pressure!
Guilty food pleasure?
Cheese, although I rarely feel guilty about it.
If you only had 30 minutes to prepare a meal what would you create?
A carbonara made with golden Burford brown eggs, smoked pancetta and pecorino, served with good quality spaghetti and lots of pepper for a bit of warmth. A perfect quick dinner, in fact you only need 15 minutes for it!