Whether you are a professional chef in the making, a keen home cook or a baker with a passion for whizzing up weekend treats, you want to ensure that everyday meals are effortless, no matter how you choose to cook. For some, it's a case of starting from scratch with all the raw ingredients laid out in front of them on the worksurface or island. For others, using a ready-made mix helps gets them off to the right start. The great thing about Miele appliances is that however and whatever you like to cook, there is an oven, hob or steam oven to help you create perfect results every time.
With Miele, all our appliances ensure that all the mouthwatering flavours, textures and nutrients in food are retained and cooked to perfection. This not only produces excellent results that your family and friends can enjoy but it also helps to reduce food waste as well as lowering stress in the kitchen thanks to our intuitive designs.
Miele's incredible new Generation 7000 series of appliances is the biggest product launch in our Company's 120 year history. It has taken 72 months to develop, covers 15 product areas and 353 models.
So let's take a look at some of the ways that Miele can assist with all your cooking needs…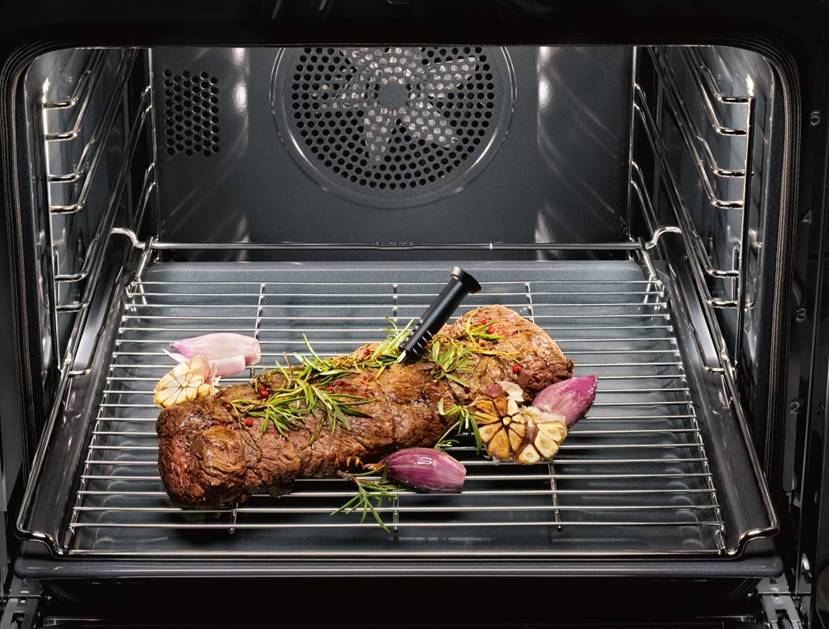 Our new Generation 7000 collection offers the very latest in cooking innovation and food technology. Touch control panels (similar to your smartphone) help guide you through a wide range of automatic programmes to eliminate guesswork. A wireless food probe cooks food to a precise internal temperature then turns off the heat for consistent results every time. With FoodView, you can keep an eye on your ingredients, wherever you are thanks to an integrated camera that takes high-resolution images every minute, allowing you to watch the progress of your cooking from your mobile phone.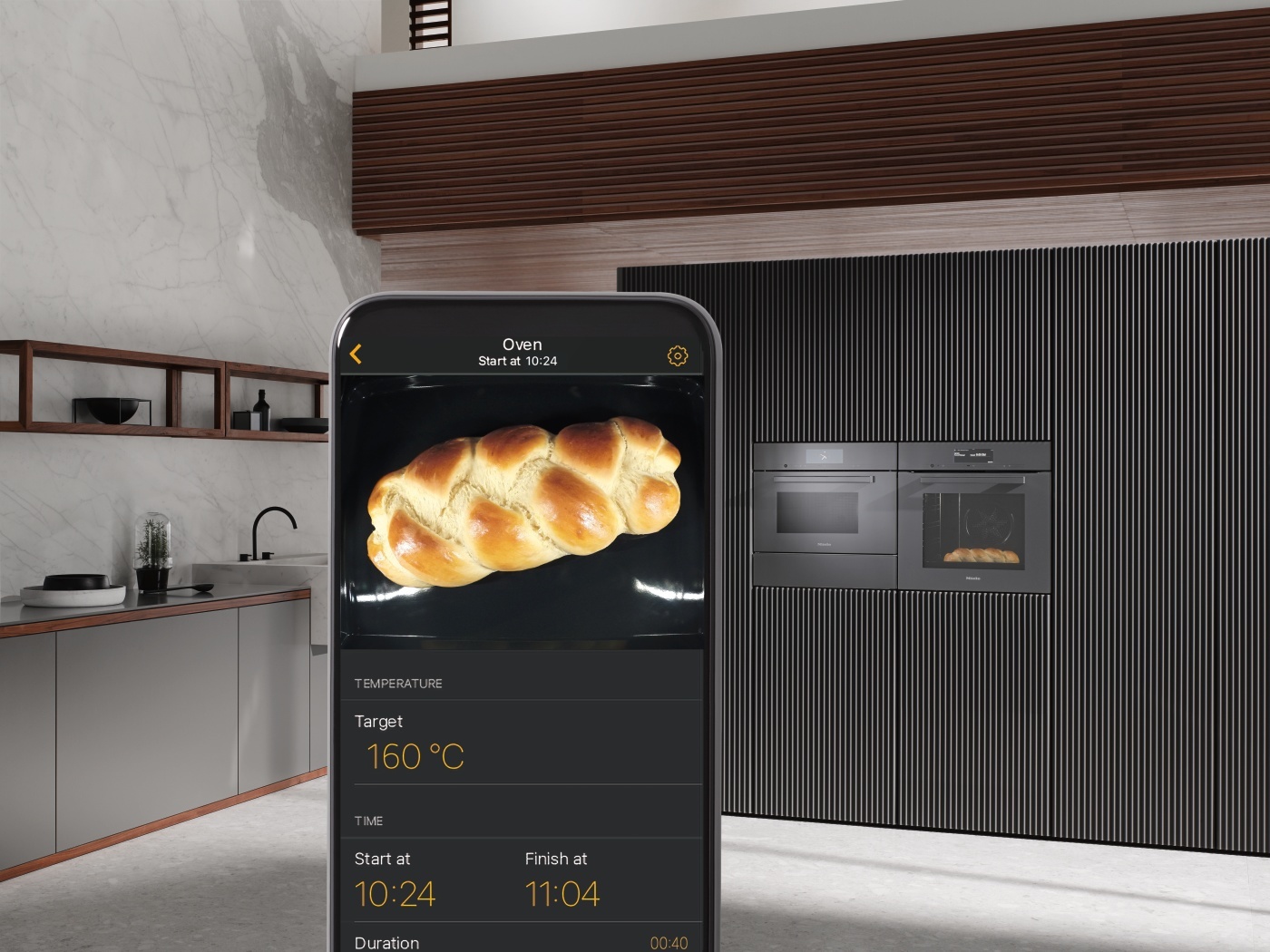 MoisturePlus is another exciting innovation, which injects bursts of steam during the cooking cycle to create succulent roasts and crusty loaves. Another exclusive for Miele is TasteControl technology, which puts an end to overcooking. It works by rapidly cooling the oven at the end of the cycle, ensuring your dishes are just right, and with the KeepWarm option, food stays warm without drying out until you're ready to serve. You'll also benefit from Miele's MotionReact feature too, as the oven will activate automatically as you approach it and it can turn off timers. And of course, Pyrolytic cleaning heats the oven to a high temperature, turning burnt-on grease to a fine ash that can simply be swept away.
Neil Pooley, category manager for kitchens for Miele GB, explains why Miele is the number one choice, "Designed to last and tested for the equivalent of 20 years' use, Miele appliances are examples of genuinely crafted products assembled with the highest standards down to the component parts. This is why we manufacture all of our own electronics and why one factory technician assembles the whole oven from start to finish, to guarantee the utmost precision, with their signature in the serial number."
Zoneless Induction Hobs
From slowly melting chocolate for the perfect fondant to rapid boiling for jams, induction cooking complements all culinary tasks. Miele's Generation 7000 series offers the very latest in zoneless induction cooking with a wide variety of innovative features and functions to ensure perfect results every time. Intelligent pan recognition ensures that wherever you move the pan on the hob's surface, the heat settings will follow. The controls will only become visible once the pan is in position, so the hob itself always appears sleek and seamless.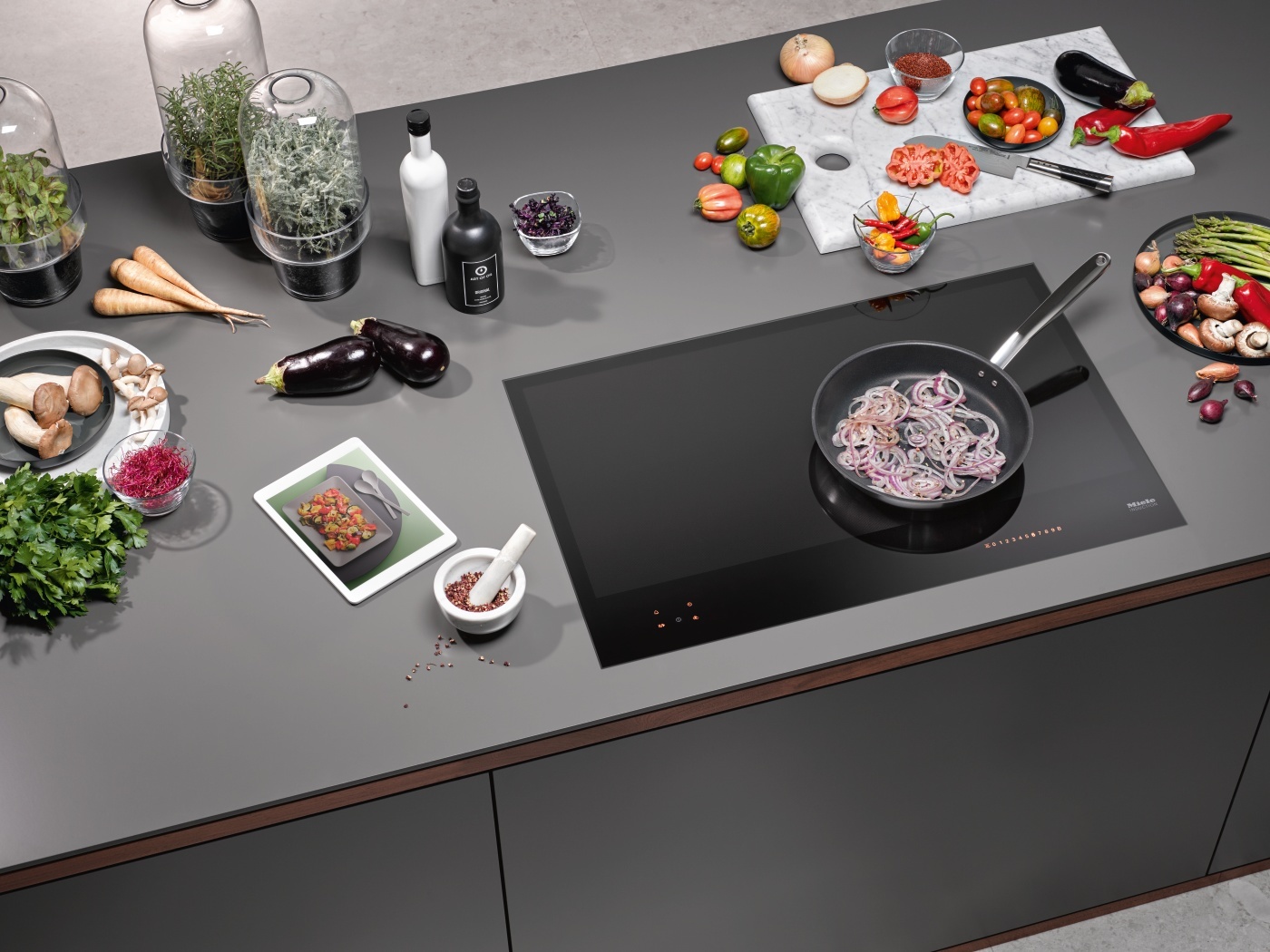 Full surface induction gives you the freedom to move pots and pans wherever is easiest for you, as there are no pre-defined cooking zones. There is room for six pans in all on our 90cm hob for example, ideal when entertaining or preparing a Christmas feast. Another key feature of our new Generation 7000 zoneless induction hobs is their Con@ctivity. A compatible Miele hood can automatically respond to your cooking on the hob below, lighting up the worksurface when you start the cooking process and automatically adjusting the level of extraction to remove odours and steam at source. And is if all that wasn't enough, our SilentMove design means that when you move pans around the hob's surface, it is virtually silent. Perfect for open-plan kitchen designs.
Combination Steam Cooking
Steam is an incredibly healthy way to cook, but did you know that there are so many variations of using steam when cooking from scratch? With Miele's Generation 7000 Combination Steam Oven, you can steam, grill and bake in one oven. A DualSteam function seals in flavour, locking in vitamins and nutrients for healthy meals while the option to Sous-Vide with Steam creates consistent results without overcooking. You can even Mix and Match to suit you – simply choose one of the Combination Steam Oven's cooking programmes to mix and match different ingredients on one plate for quick, easy cooking. There is also a motorised control panel for instant access to the water container and wireless food probe.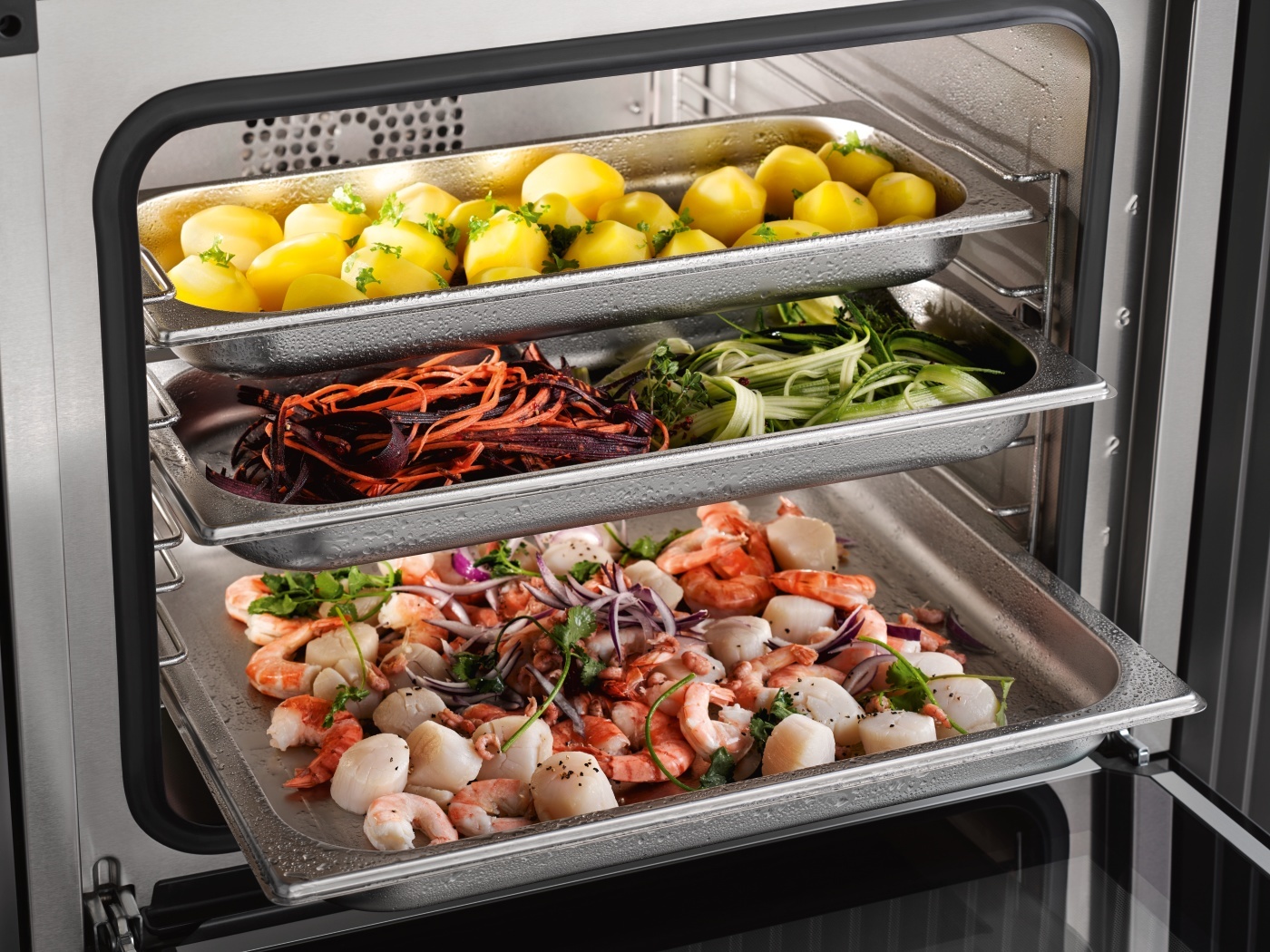 So whatever you like to cook and however you like to cook it, Miele's Generation 7000 collection of innovative appliances has all the features and functions you need for perfect results, every time.
You are warmly invited to experience the collection for yourself at one of our Experience Centres in Abingdon or London.