Great lighting in the kitchen is crucial and we are delighted to be able to offer guidance from award winning kitchen designer, Diane Berry of Diane Berry Kitchens.

'So many people leave lighting their kitchen to their electrician, it is important to say some can do lighting design but fair to say most can't! What they tend to do is make a pattern on the ceiling using fittings that are easy to install and in a way that is simple to do. Rarely does this combination make for the best lighting in a room. Seeing lights set out like dominos in people's houses is so frustrating, often this can make a room feel low and the even distribution of light lacks atmosphere and imagination.
The world of lighting has moved on at such a pace it is hard to keep up and is therefore very exciting. So once you have created your stunning design and chosen all your colours and finishes please, please don't stop there. Take a step back and think about what you want to do in that room and light it accordingly.
In a kitchen you will need task lighting, which is where lights are directed onto worktops where you will be working. It is important that the light can land where you need it without you standing in the way and making a shadow. Also remember that task lighting can be where you might read or sew too!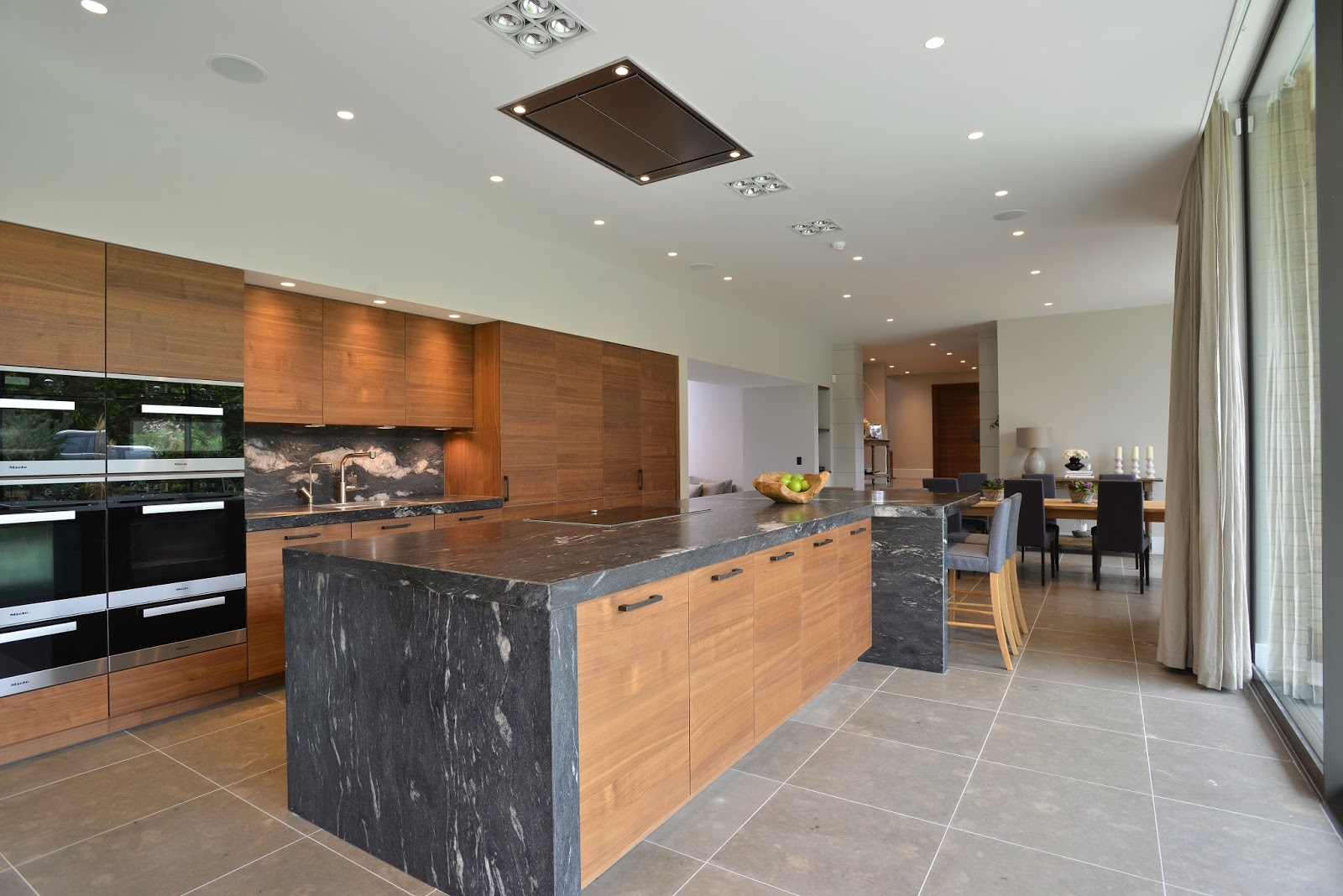 Then a term we are all familiar with is mood lighting and this does what it says, so if you want to relax in your kitchen then soft lighting is essential. Think about your favourite room and see if you are happy with very low lighting and the softness of the colour. There are so many tones of light to choose from, from true white to daylight, through to warm white and any colour you want. Mood lighting, I think is always at its best when you can see light but don't see a fitting. So light glowing out of the edge of a wall or a ceiling or simply shining off a wall unit or tall unit. This glow can be achieved easily with LED tape lighting and is low cost too.

Once the task and mood lighting is set we can then look to have a stunning statement piece. A pendant fitting says a lot about your personality and this is a way to showcase yourself. Don't hold back, think of it as an investment in a piece of art. A well-chosen pendant will be loved for years to come and stops your room looking like anyone else's. It can be worth considering how easy it is to clean when in a kitchen but using your extractor will keep the grease levels down and reduce time spent cleaning. With amazing websites like Houzz, Pinterest and Homify it is easy to research amazing pendants and find ways to create that individual look. If working to a budget, don't be afraid to buy a simple fitting and personalise it by perhaps spraying the inside a funky colour or investing in trendy lamps with glowing filaments.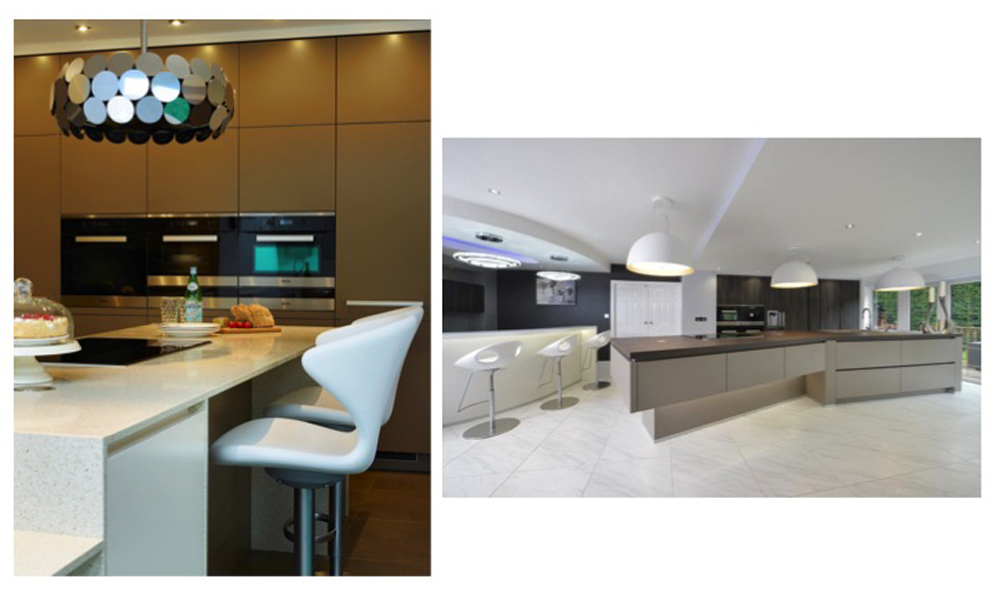 One last thought is to not forget your garden, this way the stunning colours outside help your windows look like pictures at night and not black space. If you have privacy you may find you never want to close the blinds if you have an amazing tree or plant glowing. I have a monkey-puzzle tree and when the lights shine and the wind blows it is totally hypnotic and calming.'
Photo Credits – Diane Berry Kitchen case studies featuring ALNO kitchens with Miele appliances