Explore how to create a kitchen environment that showcases your individuality
The kitchen is the heart of your home. It is here you can spend most of your time, sharing special moments and creating fantastic memories. It is only right that you want to create an environment that enhances this – showcasing individuality that reflects your personality, ultimately making those that visit you go 'Wow!'. Here, we speak with Eve Turner, design director of Neil Lerner Kitchen Design who offers her inspirational advice on creating a kitchen that will take your breath away!
WHERE TO START – SHOULD MY FOCUS JUST BE ON ONE ELEMENT?
It's easy to use colours and contrasts to create impact but this can also help you to incorporate texture, bringing an added depth to your overall design. Introducing different levels in height and depth can add interest, drawing your eye in and highlighting a certain area of your kitchen. However, a kitchen doesn't always need to be overcomplicated in design. A simple, well thought-out kitchen design complementing period features in the space, or just creating a light, bright open design letting your eye lead to a beautiful garden window as a feature can also create the wow factor.
HOW CAN I CREATE A DESIGN STATEMENT, BUT STILL HAVE A FUNCTIONING KITCHEN?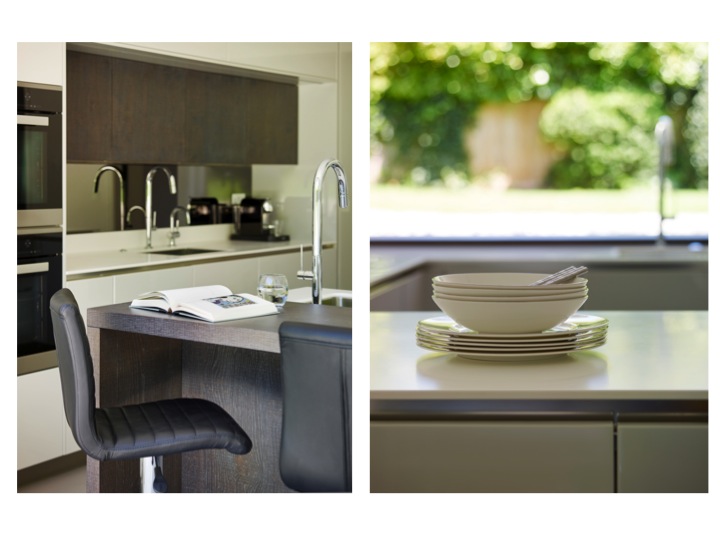 It's very important to understand exactly what it is you require in your kitchen. If you can, spend some time researching and gathering images that really inspire you – Pinterest can be a really good place to start, creating a great visual mood board to show your designer. Really consider how you like to work and how you wish to live. Ask yourself questions and prepare a list to talk through with your designer – how would you like to use your space, would you like separate areas for working, relaxing, dining and cooking for example? How do you like to cook, how often do you cook, what are your ideal appliances? Armed with this information and an open mind, your designer will be able to help you create a kitchen that is functional and follows the brief to the best of their ability. Once the layout is there, that is when you can start evolving the design to incorporate different features, working with colours and textures to create the wow factor in the finished kitchen.
HOW CAN I BE BOLD?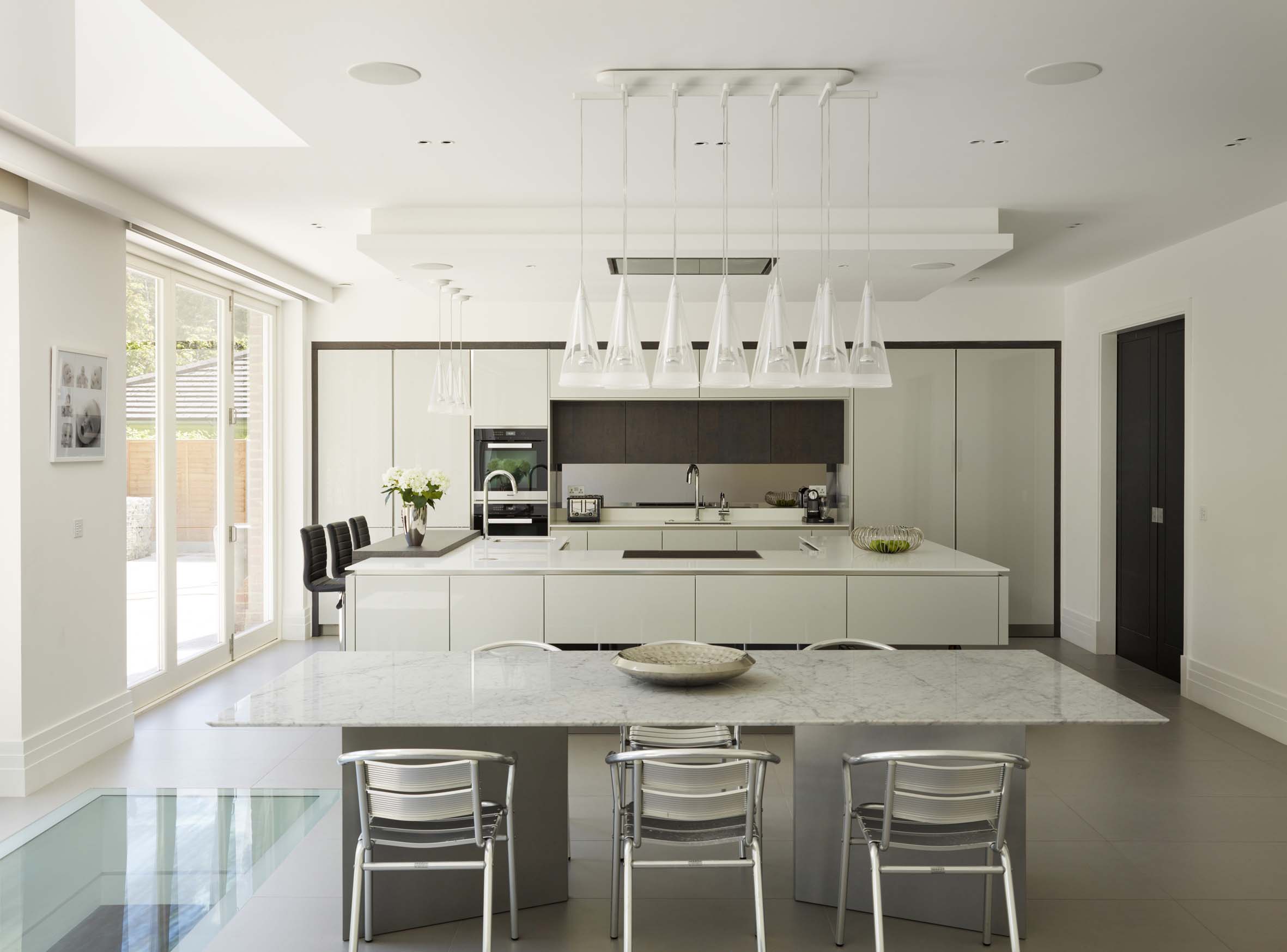 Choose bold finishes and colours selectively. Design feature areas such as a display area, an island with a contrasting worktop or storage shelves or a bank of tall units with appliances to create an eye-catching element.
IS IT POSSIBLE TO CREATE A SHOW STOPPING DESIGN THAT IS ALSO SUBTLE?
Absolutely! Even simple white kitchens can be made special with interesting lighting and different textures. Opt for complementary tones and hues such as whites, warm creams with metallic touches for an elegant look. Or consider a gloss finish with a high shine – your cabinetry will gleam! With this type of finish, the lacquer is usually applied five times, making it more resistant to scratching as well as being extremely low maintenance to clean.
ARE THERE ANY FINISHES OR MATERIALS THAT I SHOULD CONSIDER?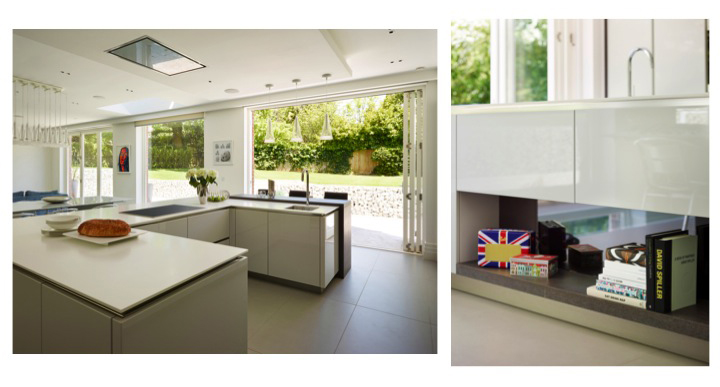 I have recently sourced a selection of liquid metal finishes with a range of interesting textures for furniture fronts and paneling, which I am keen to use. I also love the striking marbles and lookalikes stones for worktops and wall cladding.
Another consideration if you are having an island is to change its shape. This can create a fantastic impact, adding a new dimension as well as functionality to your kitchen – we are all familiar with the island being one continuous shape, which is usually rectangular. By making it a U shape for example, this can instantly bring you closer to your guests if you are entertaining in an open plan design – showcasing your cooking skills! You can also 'cut' away certain sections within the island to create additional storage, displaying this space in a contrasting colour to the main island for added interest.
ANY ADVICE WHEN CONSIDERING THE FINISHING TOUCHES?
The finishing touches can help bring your kitchen design together, continuing a streamlined look or creating impact. Lighting is a very important factor to consider; creating the right ambience, while also ensuring that you're not forever working in your own shadow. It can really add to your design but it's important not to go over the top.
I also like introducing cabinetry from the kitchen to other areas of a large open plan room so the theme runs through. You can be very creative with side boards, desks and TV areas using kitchen cabinetry but in a more furniture-like manner. I think that it's really important to add your personality to your space, so I would always suggest leaving a section of wall for art or incorporate an open shelved area for your prized possessions to be displayed.
Photo credit – Neil Lerner Kitchen Design