Are you looking to add some colour to your new kitchen or thinking about refreshing your existing design?
Here we speak to Phillip Ozorio of Connaught Kitchens, who shares his expert advice as well as offering fantastic insight into the next big thing when it comes to the world of colour.
"I believe that the use of colour comes down to your personality. Take a moment to look at your home, picking out your favourite shade or an item you are drawn to and use this as a base for your kitchen. As long as your textures complement the shade, I believe that any colours can be used.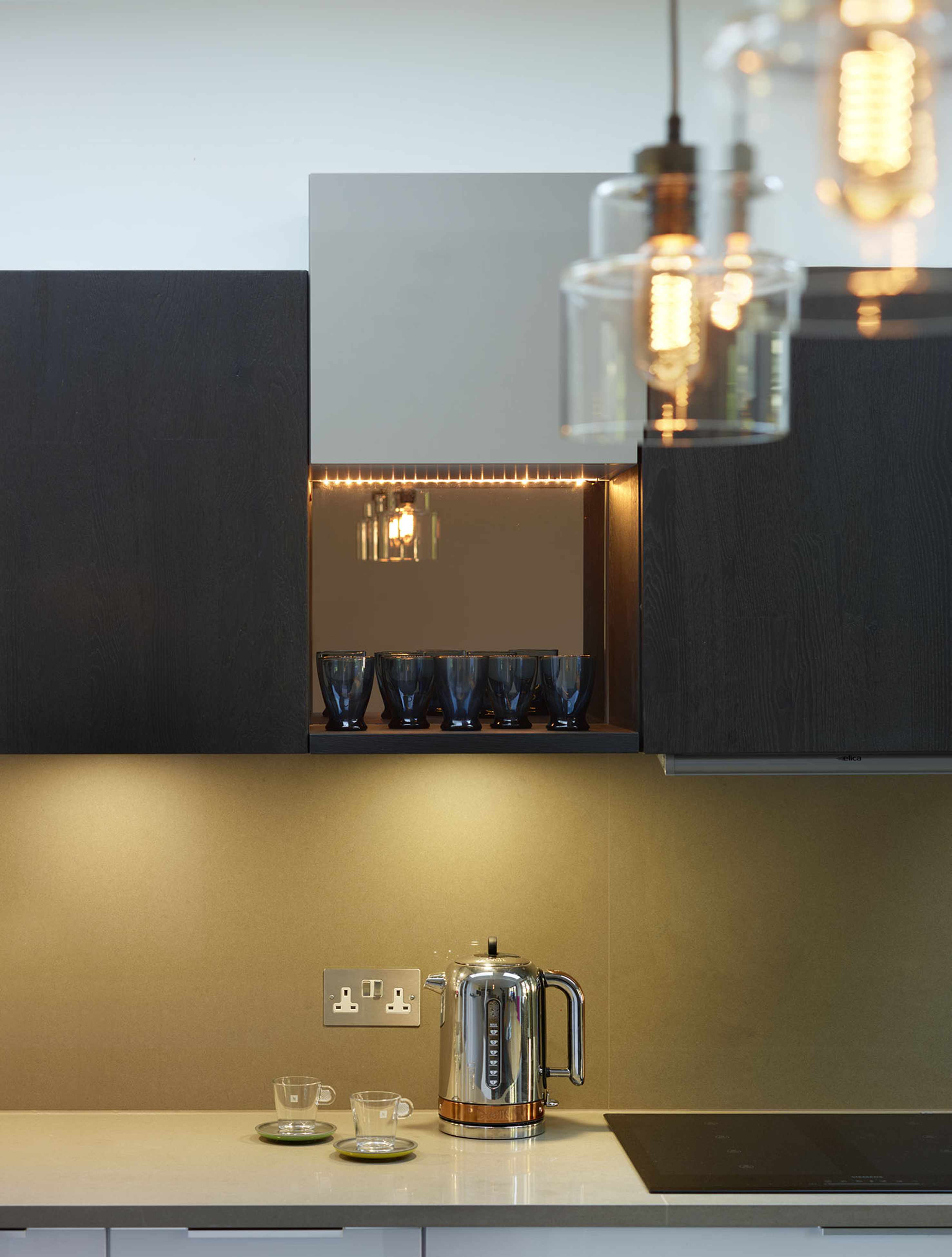 Trends have changed in the last five years. People are moving away from beiges and magnolia and choosing to use more fashionable greys. Dove grey is extremely popular right now but this will move onto darker shades, including blue and brown greys. If you what to be ahead of the curve, black is also back! Team these darker colours with matching black or grey appliances and a concrete worktop for an atmospheric and stylish kitchen that will be ahead of the trend.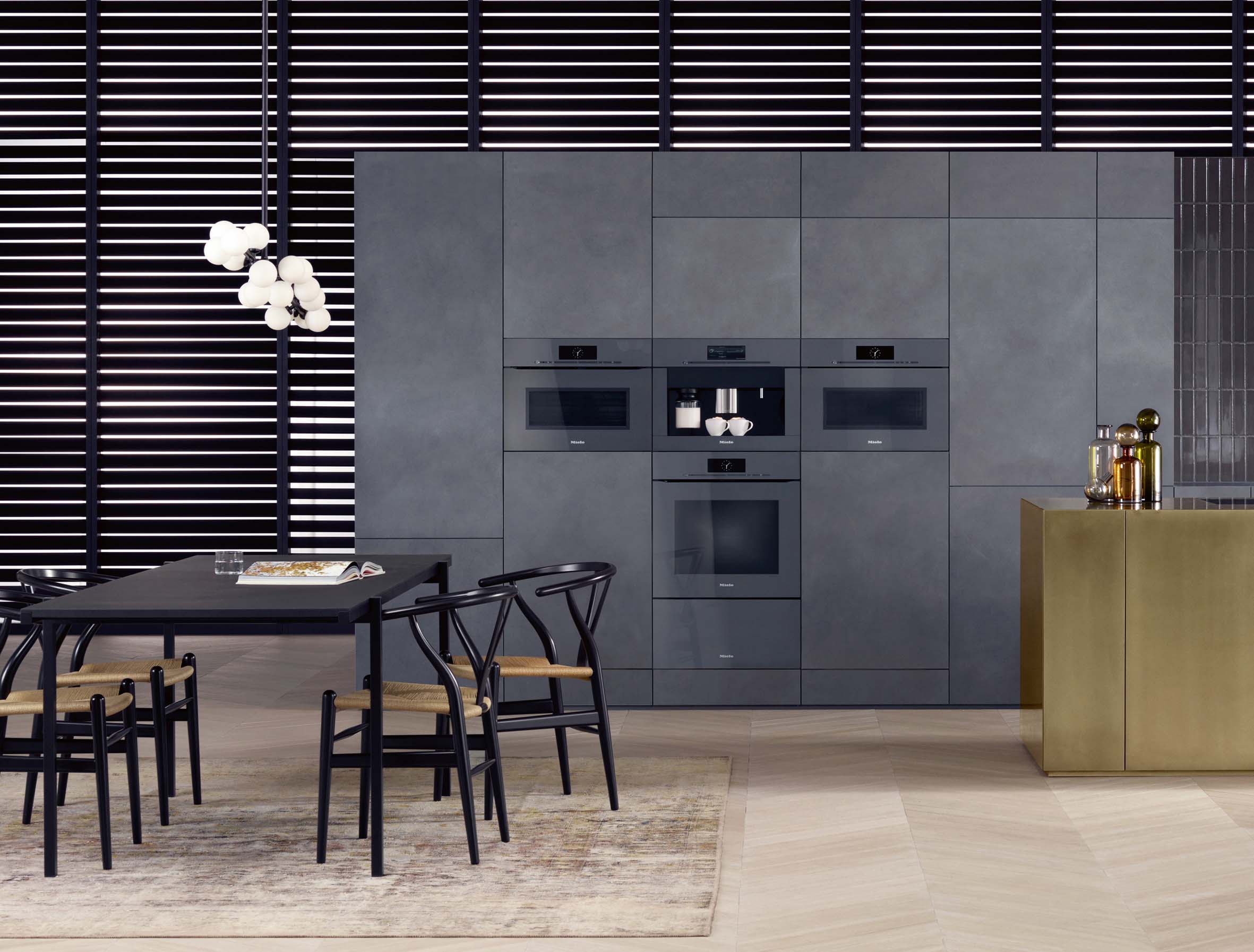 Finish is another point to consider, as this can affect the overall effect of your kitchen. High gloss, which has been with us for many years now is making way for matt or eggshell finishes. These can absorb the light, rather than reflecting it and so if you are thinking about using either of these, I would recommend teaming them with steel, mirror, concrete or marble to add extra depth to enhance the colour.
Design wise, I would recommend selecting just one colour for an open plan space. For a family kitchen, a satin matt finish works very well, resisting finger marks and smudges.
Using a bright or block colour can seem a little daunting and when used on cabinetry can sometimes date a design. If you are not sure if this is something you want to do, there are a variety of different options that you can explore. Investigate colourful accessories, lighting or furniture, as well as splash backs and worktops – grey, bronze and antique shades are all popular at the moment.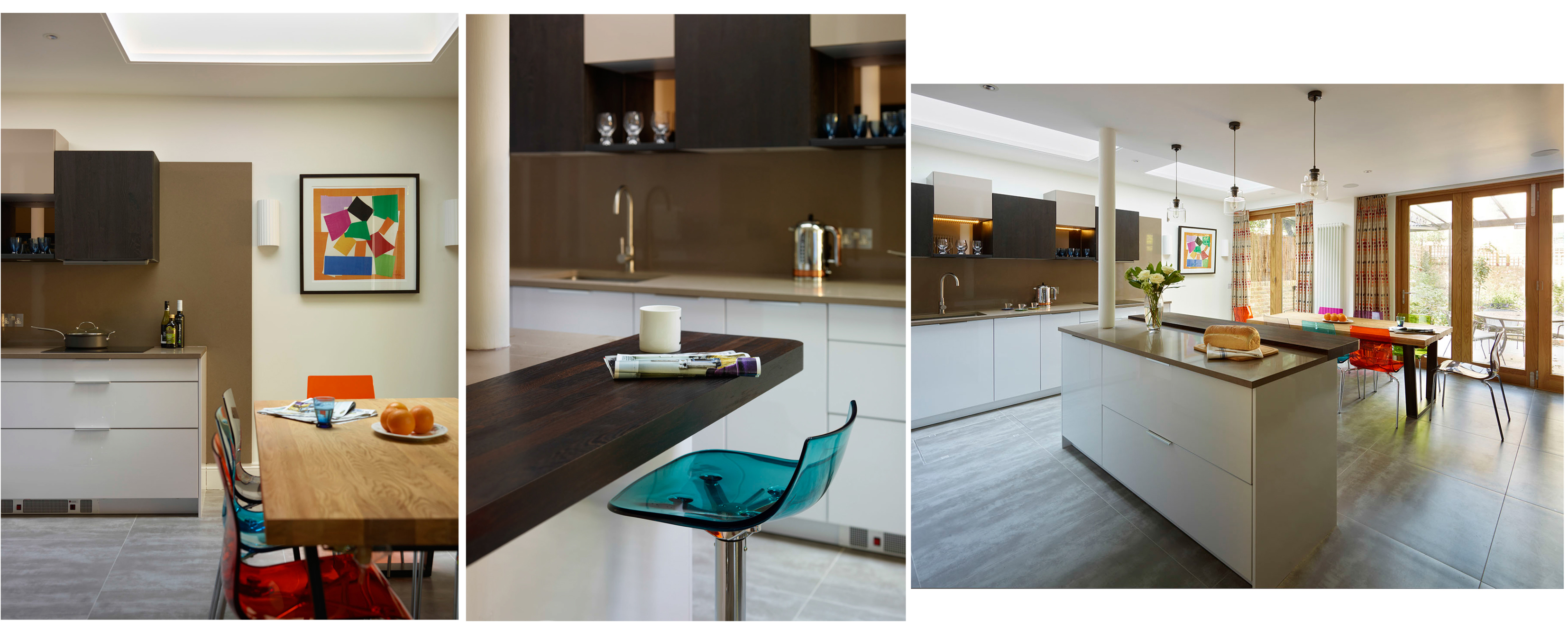 White is a classic and will never go out of fashion as it does not date, offering a timeless look, that can make a smaller space look bigger. Mix it with light woods for a soft, clean Scandinavian look, which is very current. Dark colours can add opulence and atmosphere.

Paintwork is the easiest thing to change when it comes to colour in the kitchen. You can use it on designated walls to create a feature as well as on your woodwork, changing it as the times do."
Photo Credit – Connaught Kitchens