Aiming for 'from water to waiter in 48 hours', with all fish filleted or smoked within a mile of the stream to ensure freshness, the company is known for supplying rich and lean trout with a sensational taste whether smoked or fresh. This is due to its unique location – the trout are raised next to the River Test, with roughly 36 million gallons of its Class A graded, infamously 'gin clear' water running through the farms each day. Constant water flow, excellent light and an abundance of vegetation creates a haven for fish, resulting in a range of products with a distinctive taste. Its Cold Oak Smoked Trout was awarded two Gold Stars in the 2016 Great Taste awards, and the company delivers regularly to top restaurants all over the country, as well as Fortnum & Mason in Piccadilly.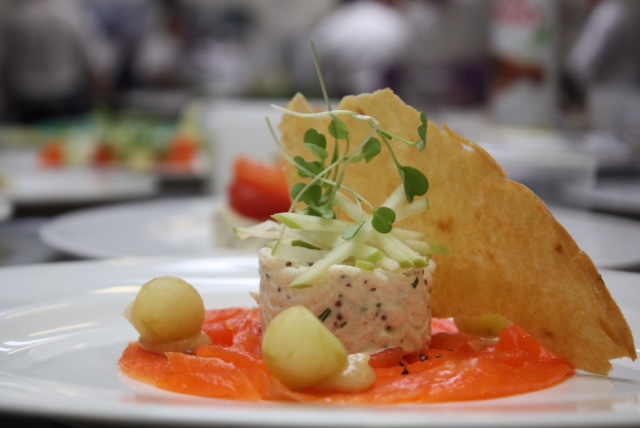 A firm favourite of our executive chef and owner of Hardley Hill Farm, Sven-Hanson Britt, Chalk Stream Foods take great care to operate as sustainably as possible in terms of fish production, ensuring that water is returned to the rivers in top condition in order to support the surrounding wildlife. This has gained the company the approval of Quality Trout UK, the longest standing quality assurance scheme for trout farming in the UK, as well as G.A.P., a global organisation upholding good agricultural practice, and Freedom Food, the RSPCA's farm animal welfare assurance scheme.
Chalk Stream Foods has an online shop that can be found here, letting you experience cold smoked or hot smoked trout at home.