Founded in 2012 by Michael Longman, Chocolarder is an artisan bean to bar chocolate maker based in Penryn, Cornwall. After experimenting with creating small batches of chocolate during his time as a pastry chef, Michael decided to set up production with his own chocolate making company, one of only a dozen in the country.
From the start, Michael's intention was to give customers "chocolate without compromise". With a genuine commitment to ethical transparency and a belief in chocolate without shortcuts, preservatives, bulking agents or substitutions, the company source directly from the farmers themselves. This allows it to be particular about the quality of the beans, selecting only those 100% organically grown from pesticide-free smallholdings, whilst ensuring fair pay for those who do the real work. In particular, Chocolarder has worked with Cool Earth, a rainforest sustainability charity in Peru, to bring a sustainable income to the indigenous Asháninka community in the Ene River Valley. The community's wild foraged cocoa beans are beautifully complex, and result in delicious chocolate with a unique flavour.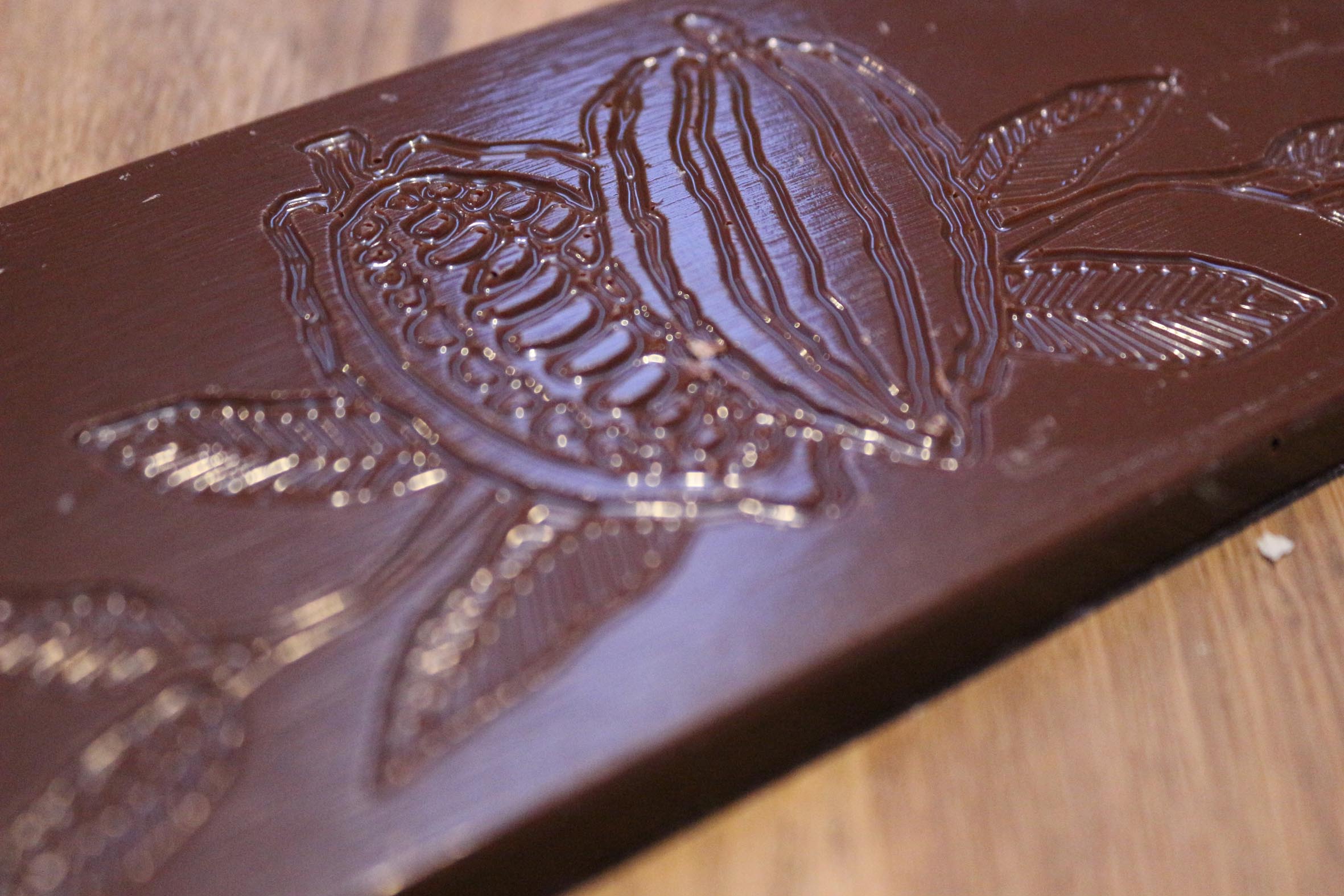 Having spent so long sourcing the very best cocoa beans to use, Chocolarder is committed to bringing them to life in its award-winning chocolate. The raw beans are transported back to Falmouth, Cornwall via sail ships – a low carbon solution – before being brought up the road to the workshop. Chocolarder believes that like all good things, making chocolate should not be rushed. The raw beans are sorted by hand, slowly roasted, removed from their shells and ground to fine granules over the course of four days using two large grinding stones on a stone base, similar to a flour mill. The resulting tiny particles give the chocolate a silky smooth texture. The heating and mixing of the ingredients, known as 'conching' is the next step, during which the chocolate is aerated and kneaded to bring the chocolate's character to life, before it is matured in blocks for 40 days to perfect the taste.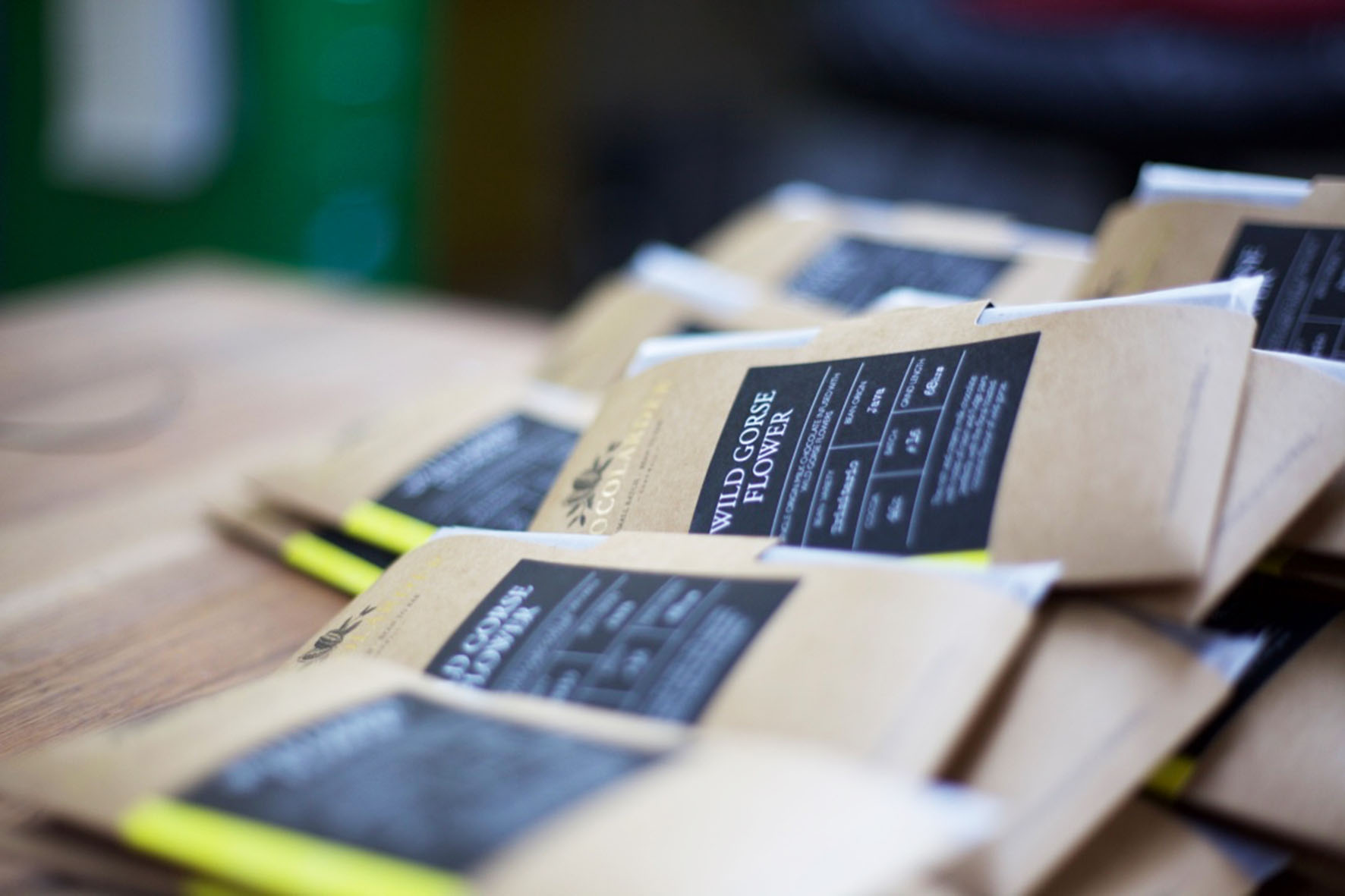 The choice of packaging, a pretty cardboard box, has been chosen deliberately to keep the bar in prime, fresh condition, and is sourced entirely from recycled and recyclable materials. Each bar's labelling features its batch number as well as the length of time spent grinding, conching and finally ageing that particular batch.
Beyond the classic milk and dark chocolate bars, Chocolarder offer a range of flavours such as Honeycomb, Sea Salt Caramel Truffles and a unique Gorse Flower flavour, which is picked (with difficulty) from the cliff tops of the Cornish coastline. Chocolarder's range of products are available to buy online here.