We are delighted to offer guidance from award winning kitchen designer, Diane Berry of Diane Berry Kitchens on designing a multi-generational kitchen.
Multi-generational homes are increasing in popularity. Whether it's grown up children moving back in with parents to save for their own home, or older and younger generations pooling financial resources to buy a larger property. When I am designing a kitchen for a client, my thought process is often centered around the different generations that will be using the kitchen, and how best to future-proof the design.
The three questions I ask my clients, and I think you should consider if you are planning a new kitchen, are:
Who will be visiting your kitchen?

Might they use the kitchen?

Is this your forever home?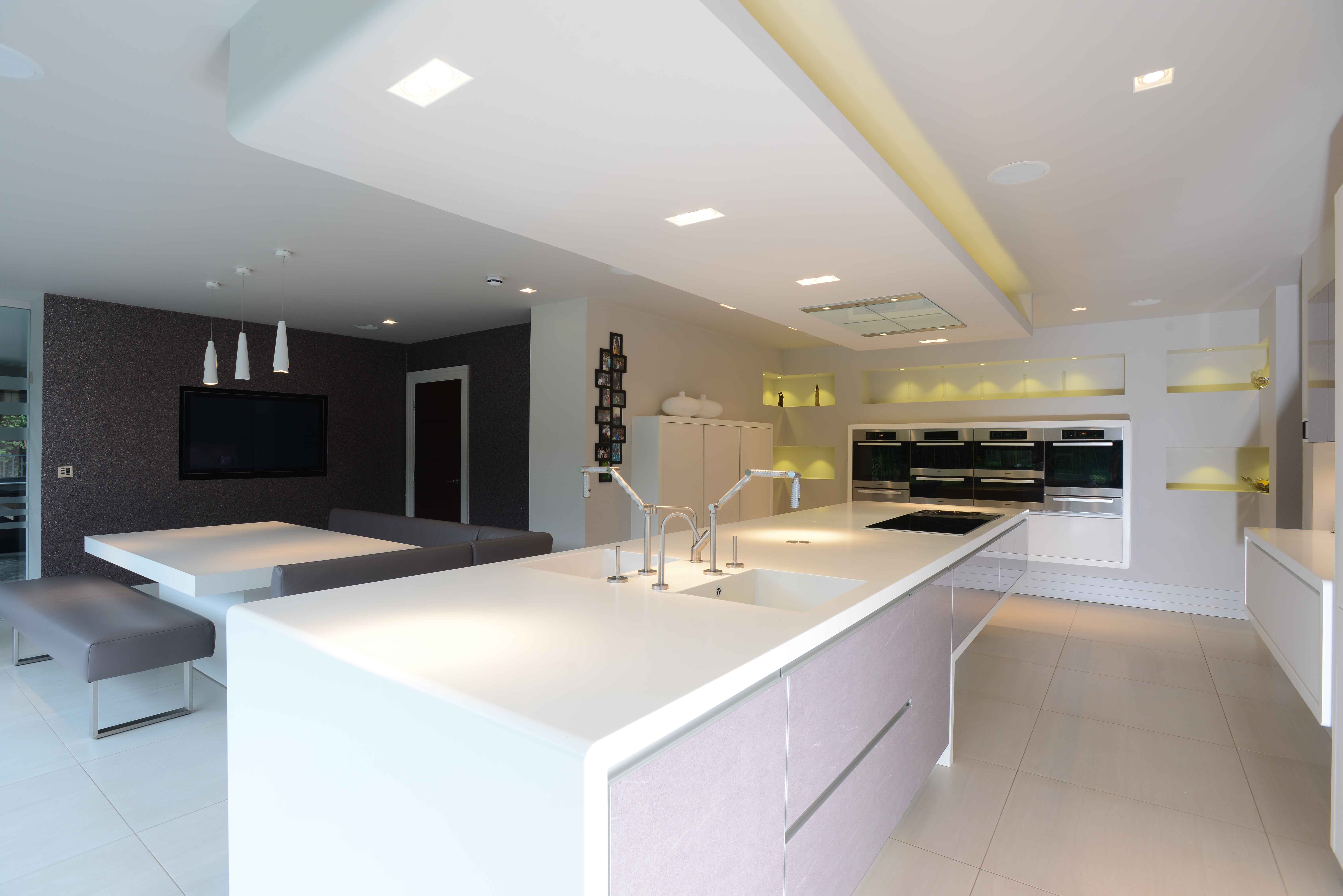 Once you consider these three questions, you start to get an idea of the client's life and how this is going to impact their kitchen design. If you have a family of all ages that will be visiting, you need to think about whether elderly parents/grandparents can get onto a kitchen stool easily and how you keep toddlers safe. If it is going to be a forever home, then children may come along and grandparents might come to live in your home. This is usually the point when my clients start to reconsider what they thought they wanted and, instead of designing a kitchen for how they live now, they start to think about future-proofing, as they might be living in the house, both retired and looking after grandchildren in years to come! Here begins the journey of a caring kitchen designer, making sure that as many boxes are ticked as possible.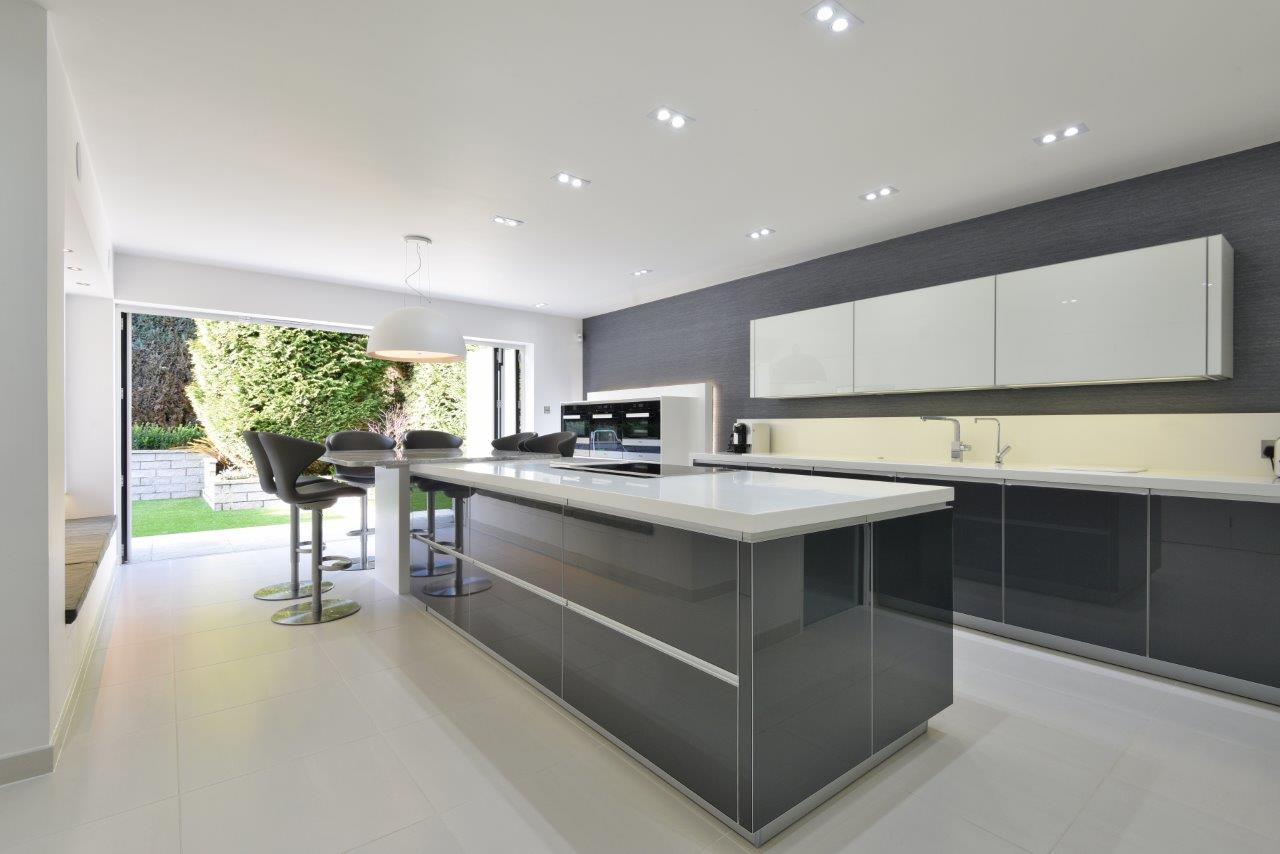 Light, smell and sound are key considerations when planning a kitchen. A design only works if it is well lit. It is a wonderful feeling to stand in a room and see daylight flood through, so think about ways to add glass, borrow light and enjoy your views. Think long and hard about the space and which way you would like to face. I would always try and face the room, so guests and family can be engaged in conversation. Islands always work, as people of all ages will gather round them and chat or eat, and time has proved that they are here to stay.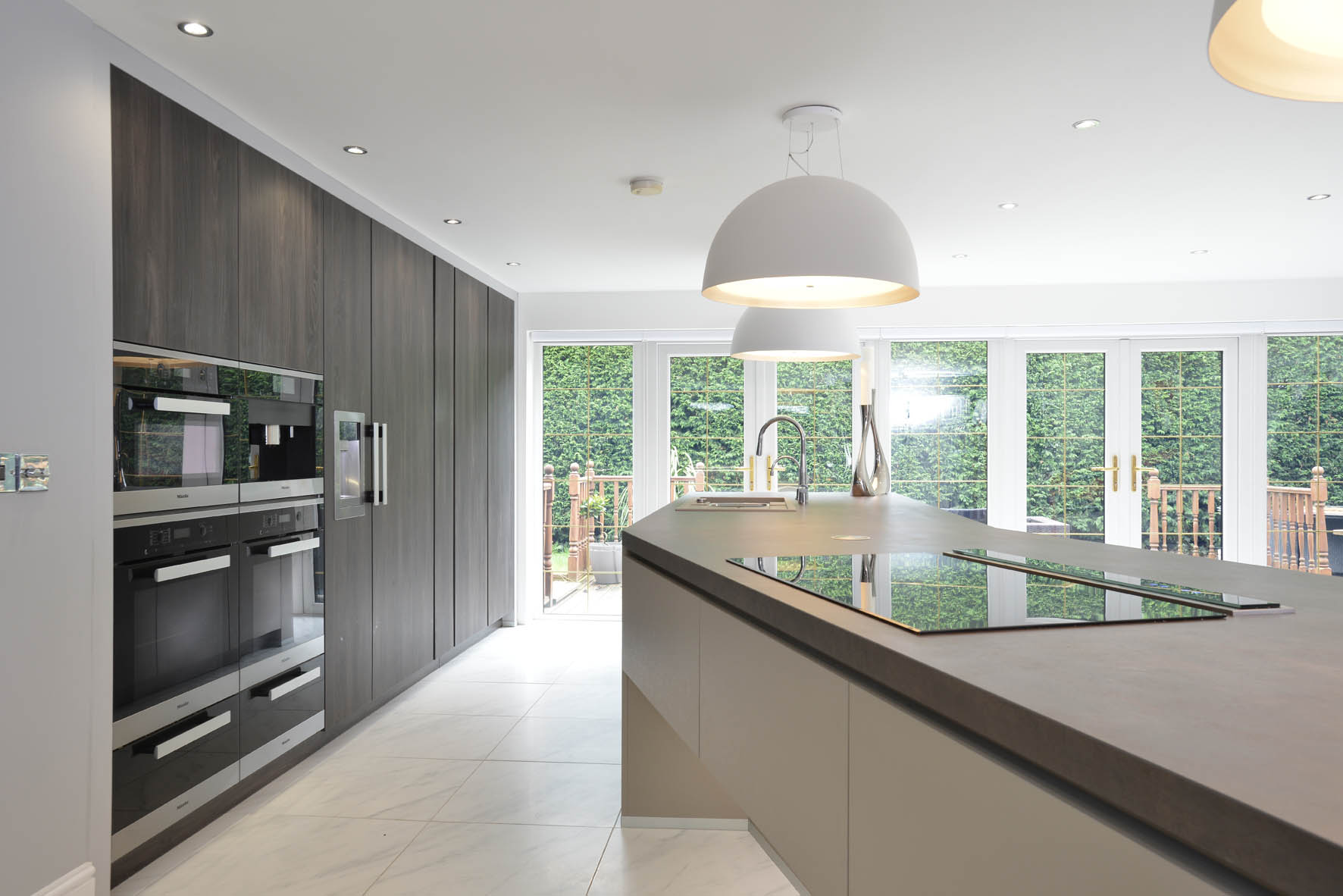 No one wants to be in a room that smells strongly of food and this is why extraction has to be high on your list of requirements. You need to make sure that the extractor you choose can work efficiently, avoiding long ducting runs and low-powered machines. If possible, use a motor mounted on the outside of the house to increase the power level of the extractor without adding noise. Then consider your windows: are they easy to open for fresh air? An electric Velux window is perfect as, at a flick of a switch, you can quickly refresh the air in the room. If you are wanting to incorporate sliding doors into a design, choose ones that have a lock handle, where you can open them a couple of inches and then lock for gentle ventilation without a security risk.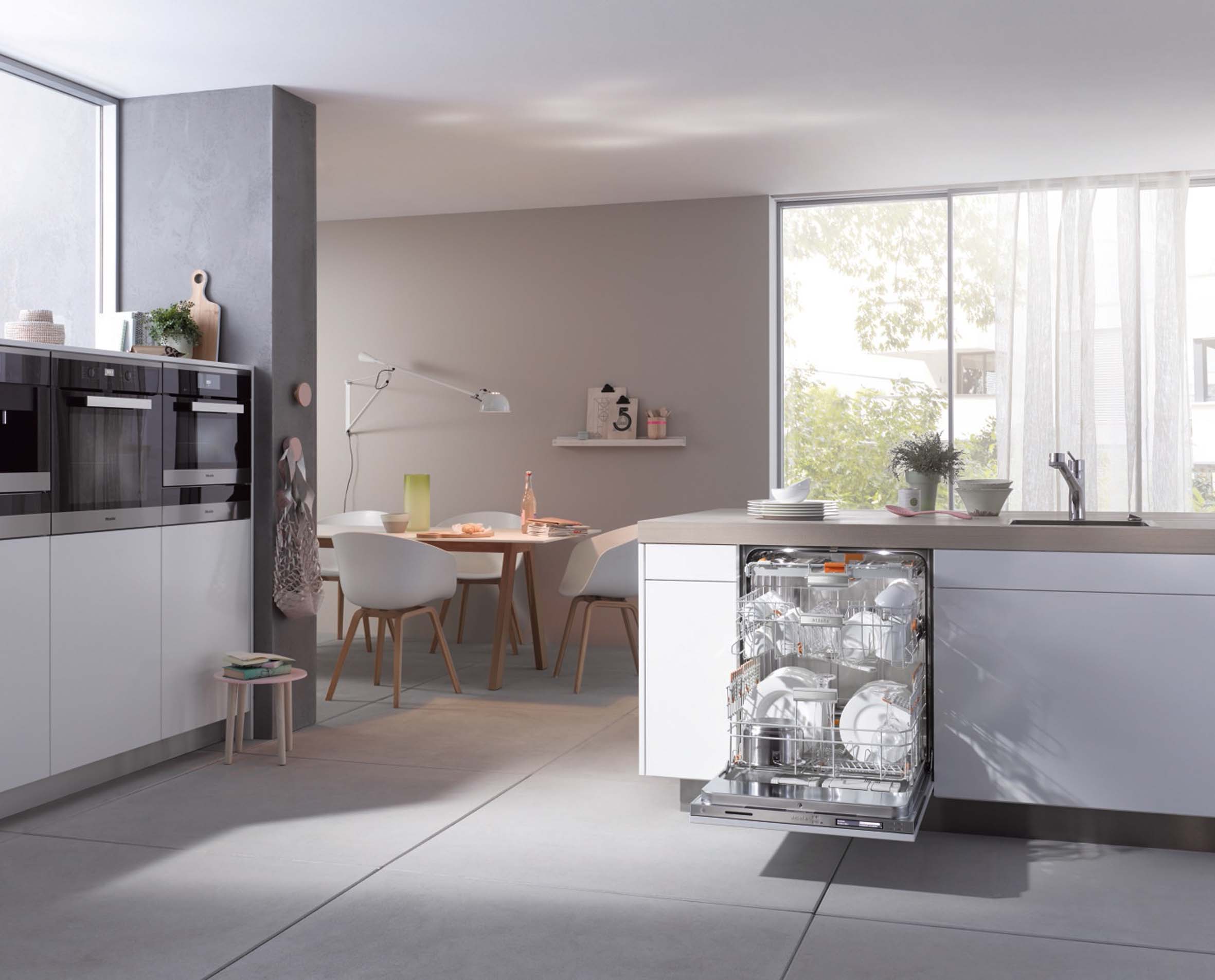 Now for sound, a room full of family chatting can be noisy. However, if you add loud kitchen appliances, everyone can end up shouting at each other and stress levels go up. Creating a calm environment for a group of people to be together is essential to a good kitchen design. Big rooms with hard flooring will need some soft furnishings, whether it is rugs or cushions. Always remember sound bounces and needs to be absorbed, so big rooms with lots of glass need a helping hand. Make sure you consider the decibel levels of your appliances including dishwashers and fridges. Even a waste disposal unit can now be bought with sound proofing. Try to remember that people make noise and a noisy room can be very unpleasant. Just think about a restaurant with a tiled floor and marble tables, and how annoying it is when you can't hear a person sat next to you – now imagine living with that every day!
If more than one person is going to be using your kitchen, consider the below and make the design as instinctive as possible:
Ovens shouldn't be above elbow height for anyone using them and make sure there is plenty of worktop space nearby, as you don't want people carrying hot dishes far with other people or pets rushing around.

Your kettle or instant hot tap should be within arm's reach of tea, coffee and sugar.

The storage drawer for your crockery should be close to the dishwasher so emptying is a quick process.

Ensure there is a place for everything so worktops can be kept clear. Walk-in pantries are great as everything is visible and everyone knows where to go for ingredients, without opening kitchen doors to find what they need.
It has taken years of studying people to get kitchen design right and if your designer isn't asking you lots of questions about how you live, what you do and who visits, then move on and find a designer that will make the time to actually study you. They need this to create the right design and keep all ages of your family safe and happy in your home.