If you are looking to update a traditional property such as Tudor or Victorian with a new kitchen you might think that you need to opt for a similar style of cabinetry but this does not have to be the case. A classic yet contemporary kitchen can be sympathetically designed to enhance period features as well as ensuring you get the best possible cooking experience through the use of the latest technologies and appliances such as steam ovens, warming drawers and induction hobs.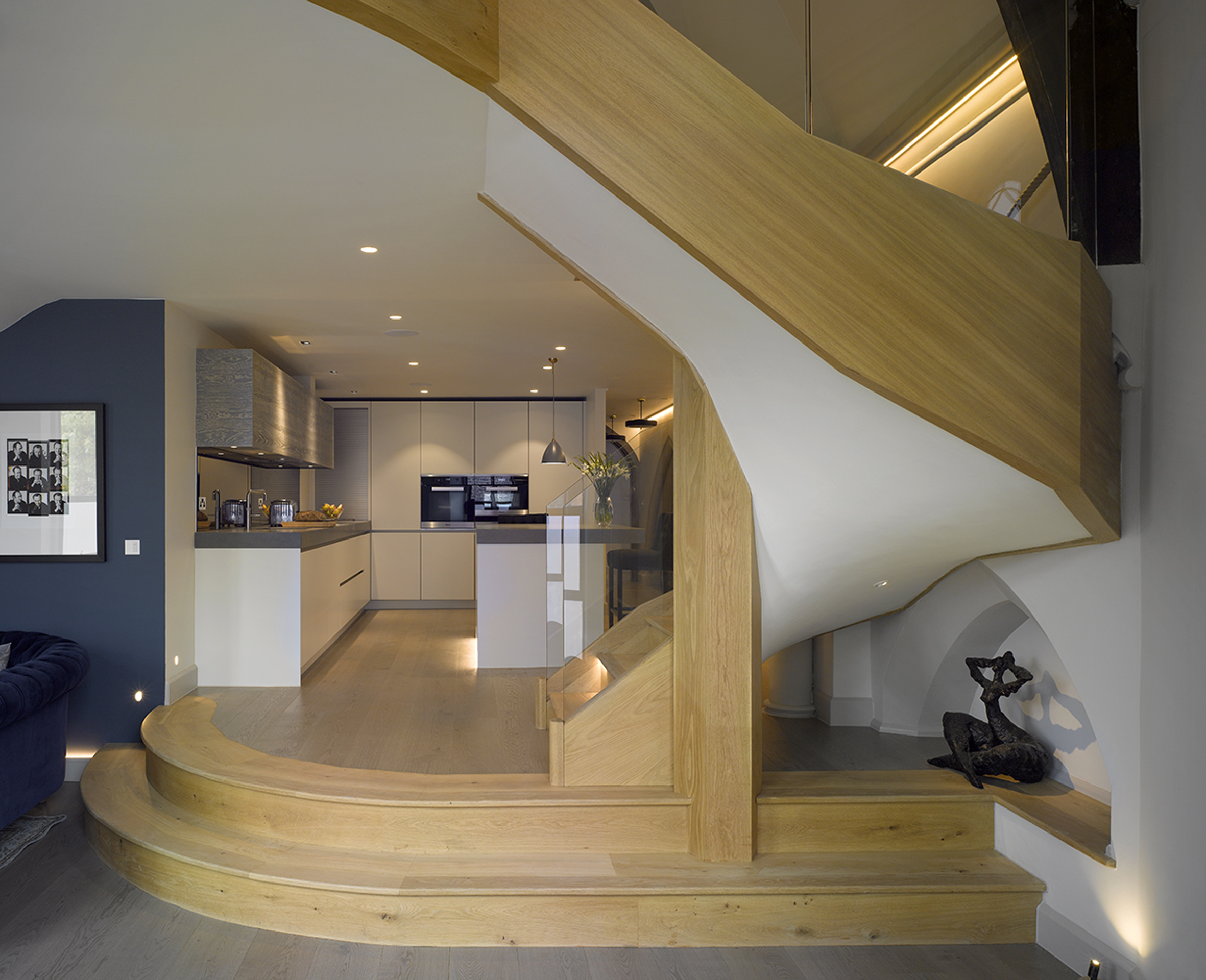 We are delighted to share with you this gorgeous development in a converted church in London that dates back to 1815 where all five apartments and an outside annex feature stunning Roundhouse contemporary kitchens and Miele appliances. Roundhouse designer, Peter Kandalaft, also offers his expert advice on how it is possible to incorporate a modern design into a traditional property.
How did you create contemporary kitchen designs that are sympathetic to the historic architecture?  
The brief was to keep the design simple and sleek. I incorporated new stud walls and positioned them to create the best possible layouts for the kitchens. To be in keeping with the historic environment we created designs that didn't fight the architecture around it, rather they enhanced it. The Roundhouse Urbo handleless bespoke kitchen is understated yet sophisticated and perfectly complements the grand space it sits in. Contemporary finishes and materials were used in surprising combinations such as bronze mirror to add warmth, 100mm thick Pietra Sienna stone tops and rough sawn veneer for added texture.
What challenges did you have to overcome? 
The whole project was very challenging because of the need to keep and work around existing original features, for example; the stonemason's work, structural beams and low-level windows. It was a significant task to visually incorporate these features into the design.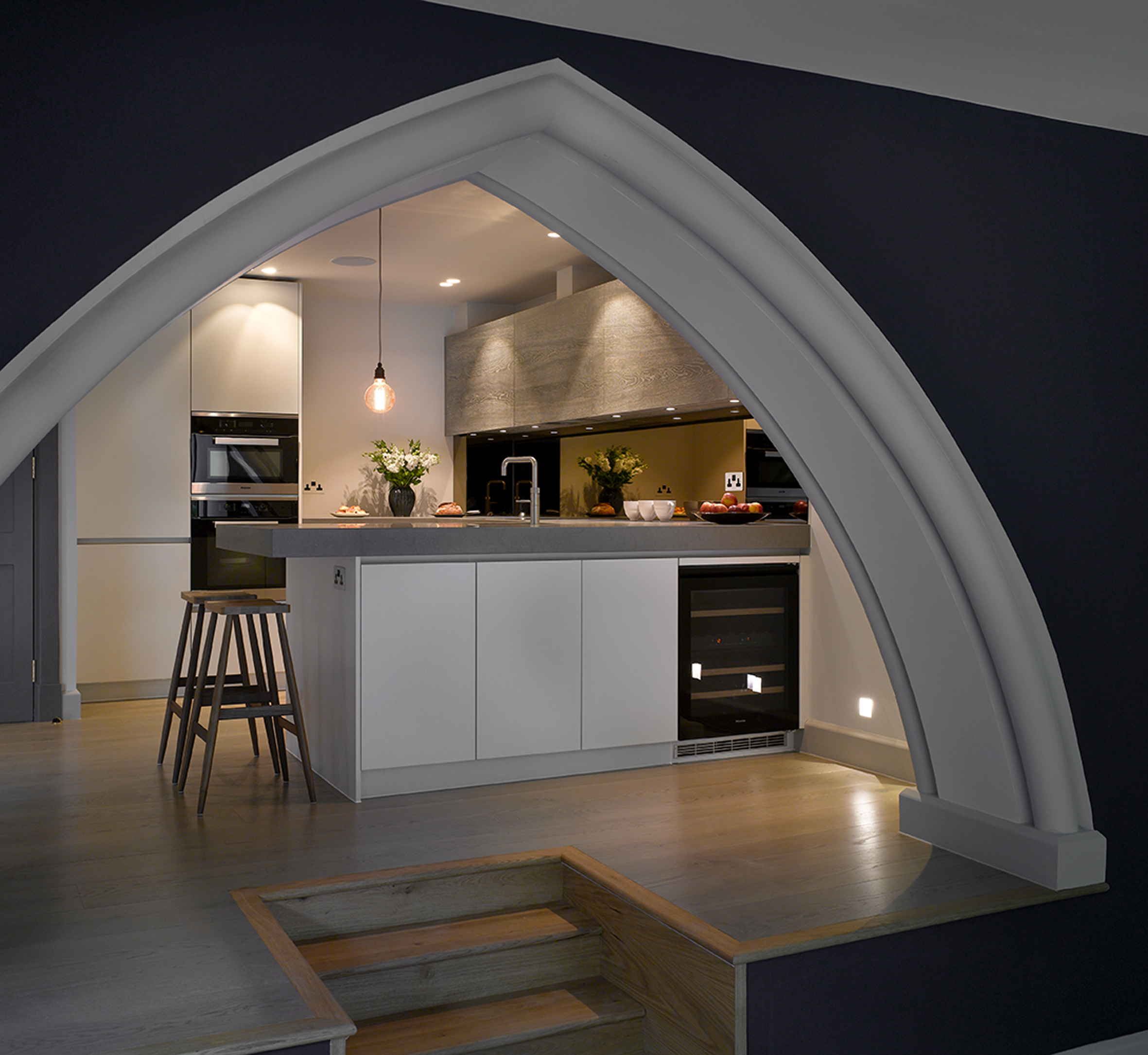 How did you decide on the colour of the kitchens? 
The colour needed to be in keeping with the existing finishes in the church, such as the grey beams and our Driftwood Rustic Oak finish in mid grey was perfect. Miele's Clean Steel appliances also offer a neutral palette that worked well with the white and wood effect cabinetry and did not distract from the impressive architecture.
What lighting did you choose? 
A mixture of task and mood lighting is essential to create an efficient design that also offers ambience. Warm LED under cabinet lighting complements the scheme already in place and helps to ensure that corners and recesses are properly lit. Some of the apartments also benefited from large windows which flooded the space with natural light.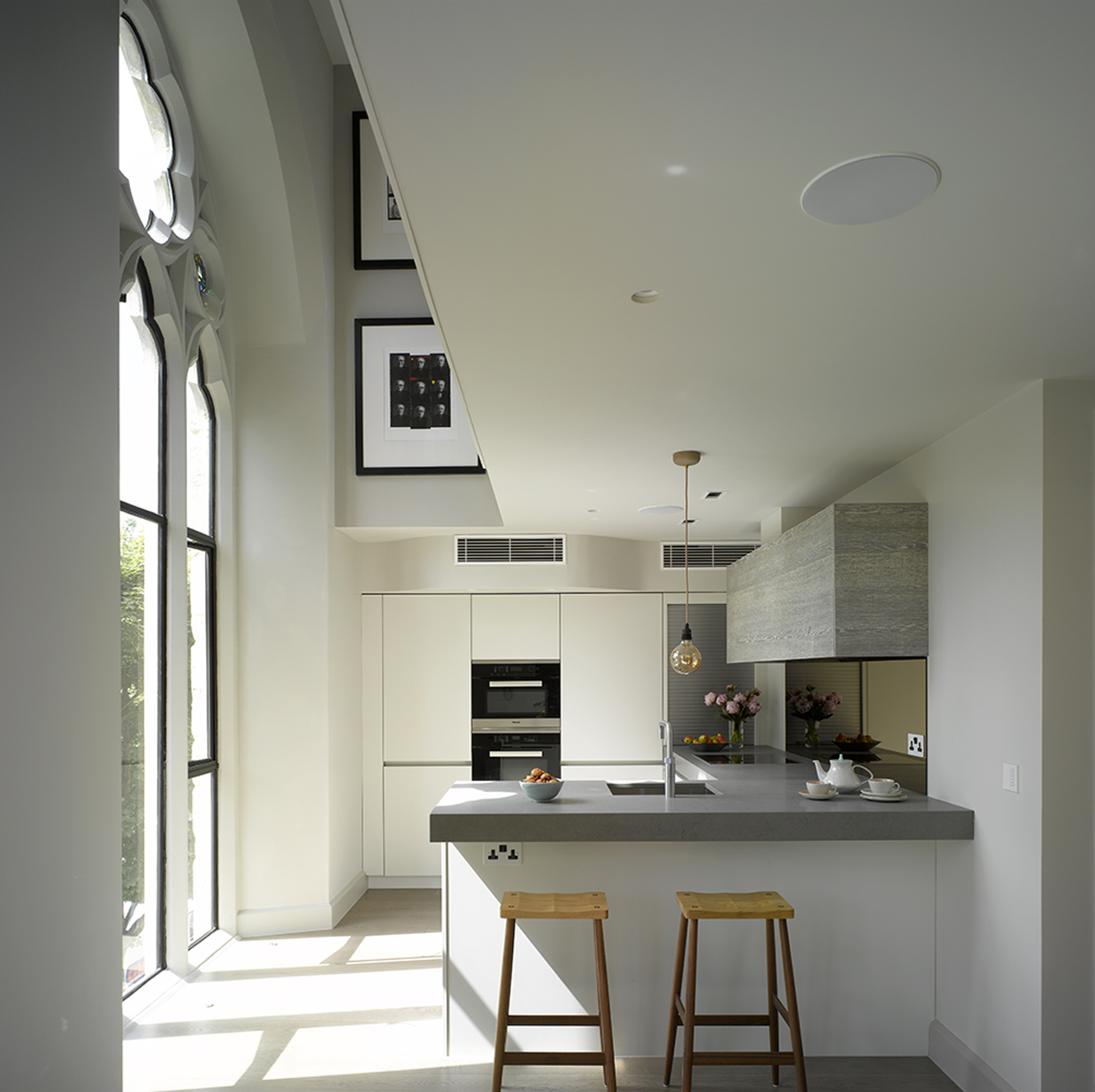 Why were Miele appliances selected? 
Miele was chosen because the developer wanted the Miele quality. They were very happy with the appliances, so much so, that 'Miele approved' was used in advertising material for the development.
Do you have a favourite part? 
I love how the kitchens look as if they have always been there; how they fit seamlessly into the beautiful architectural space and work so well with many original features.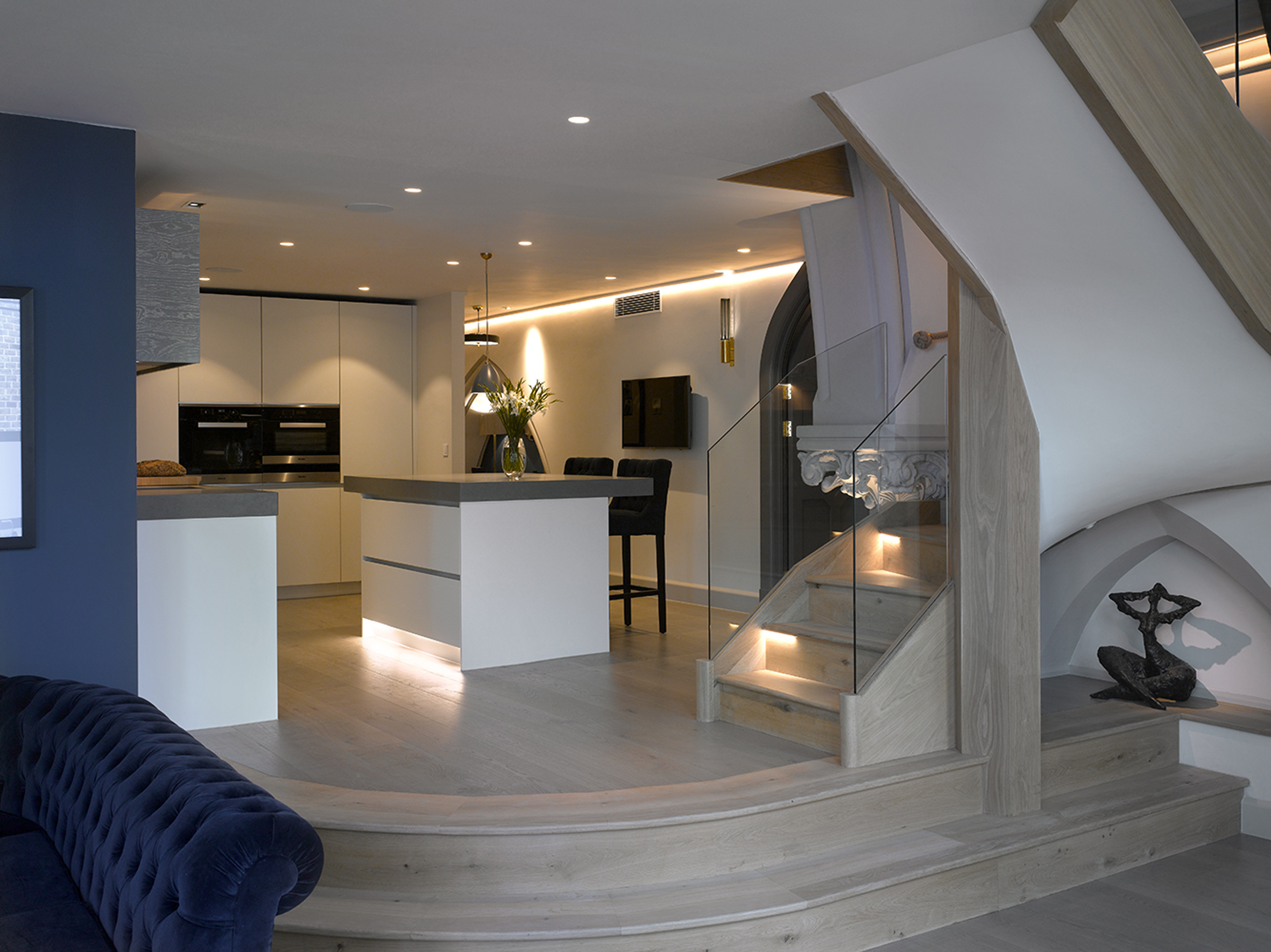 What advice would you offer readers who have bought a traditional styled property but would like to have a contemporary kitchen? 
We've designed many contemporary bespoke kitchens for a variety of traditional properties: from a beautiful Georgian rectory and a gorgeous multi-oak-beamed barn, to an ancient low-ceiling water mill. A contemporary design can really enhance your space, especially if you are not afraid to try new finishes and textures to create interest such as patinated silver and polished concrete.