Not so long ago, for many of us the art of vacuuming involved having to splash out on various models to cope with the different floor surfaces around the home. We'd have an upright maybe for the downstairs living area, stored in an under-stairs cupboard; a cylinder vacuum perhaps kept upstairs for the bedrooms and landing and a small hand-held for the stairs, car and quick cleans!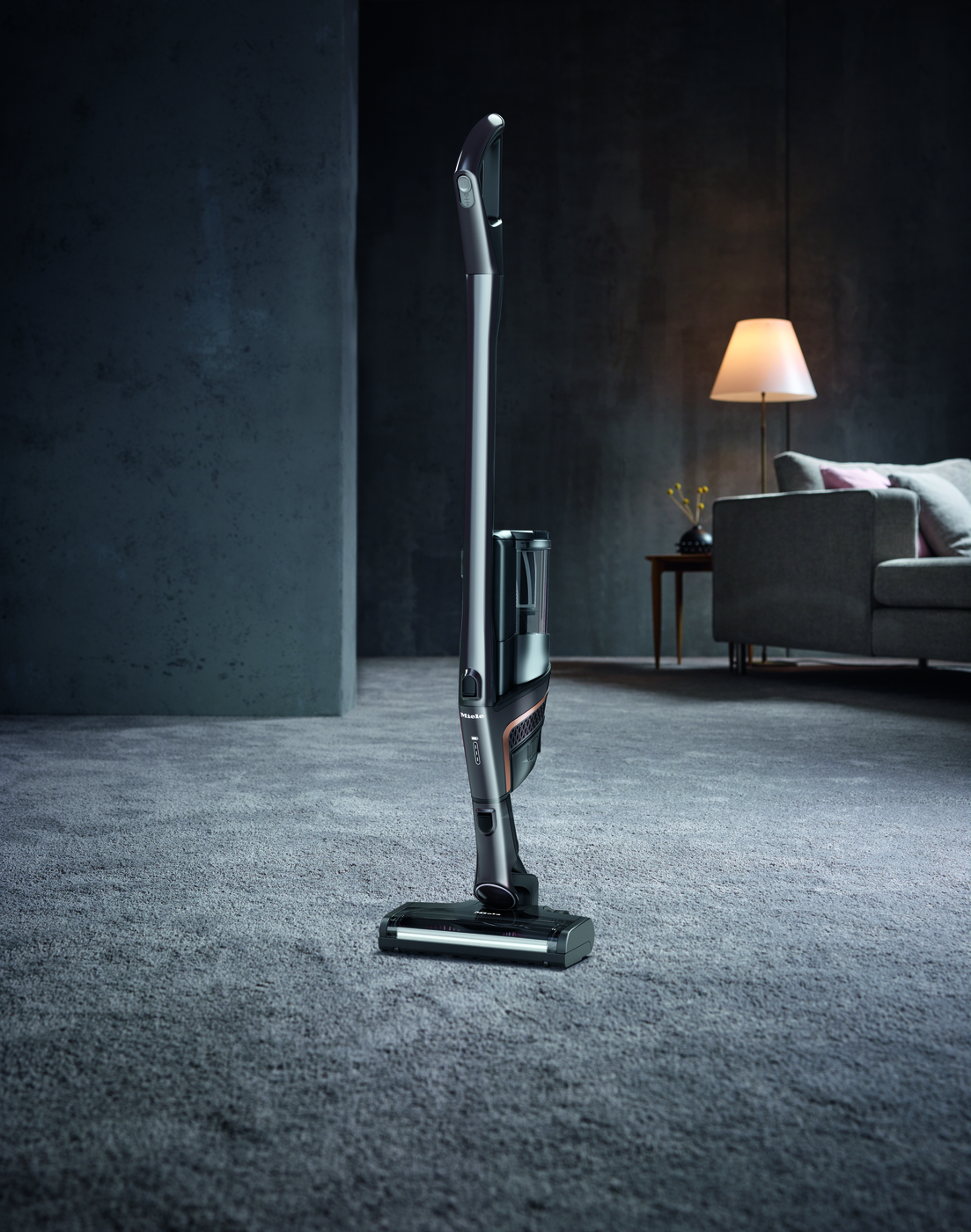 Meet The Miele Triflex HX1
Times have certainly changed and now it's possible to have everything you need in just one compact, cordless design. What's more, the solution is lightweight, easy to manoeuvre, multifunctional and bagless. With the Miele Triflex Cordless Vacuum Cleaner, you can whizz through the home and even have plenty of battery life left to give the car interior a good clean up too.
As Miele's first ever cordless 'handstick' model, the Triflex HX1 is pretty special. It delivers on both cleaning performance and flexibility and comes in the form of a 3-in-1 design that means it can be used as a cordless upright, cordless handstick or cordless handheld. And don't worry about it being awkward or difficult to change from one mode to the next, as the Triflex is designed to be swiftly and easily transformed to suit your cleaning needs as you go. There's a removable battery, allowing you to double its cleaning potential with the purchase of a second battery (the top of the range Triflex Power comes with two batteries in the box, offering 120 minutes of non-stop cleaning power). Don't just take our word for it. The Triflex is so impressive that Which? called it their Cordless Vacuum Cleaner Best Buy.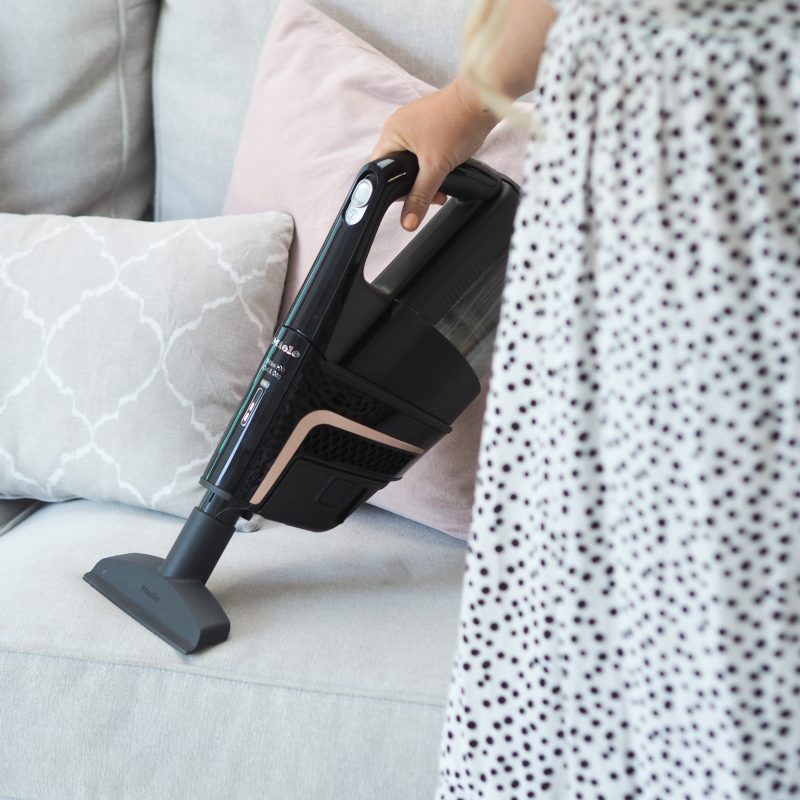 (Image Credit: The Home That Made Me)
3 in 1 Design
The Triflex HX1 can be configured in three different ways. In Comfort mode, it's a cordless upright ideal for large floor surfaces and it can even stand up unsupported, great for when your cleaning is interrupted by the phone or doorbell. Its wide floor brush senses when it is vacuuming hard floors or carpets, automatically adjusting its settings for perfect cleaning results on different floor surfaces. In Reach mode, the Triflex becomes a cordless handstick for hard to reach areas such as underneath furniture, or for reaching cobwebs up high. Finally, in Compact mode the Triflex becomes a cordless handheld. Simply detach the PowerUnit from the tube and floor head and you have the ultimate dust buster for table tops or car seats. in each mode, the Triflex is designed to be perfectly balanced to make operating it as easy as possible.
Fantastic Battery Life
One of the most common complaints from users of other cordless vacuum designs is the short battery life. No one wants to run out of steam mid-way through a complete house cleaning session. With Miele's Triflex you get up to 60 minutes of unstoppable power with one charge. However, as the battery is removable – you can simply swap in another pre-charged battery to double the run time – these can be purchased separately here, although the top of the range Triflex HX1 Power comes with two batteries as standard.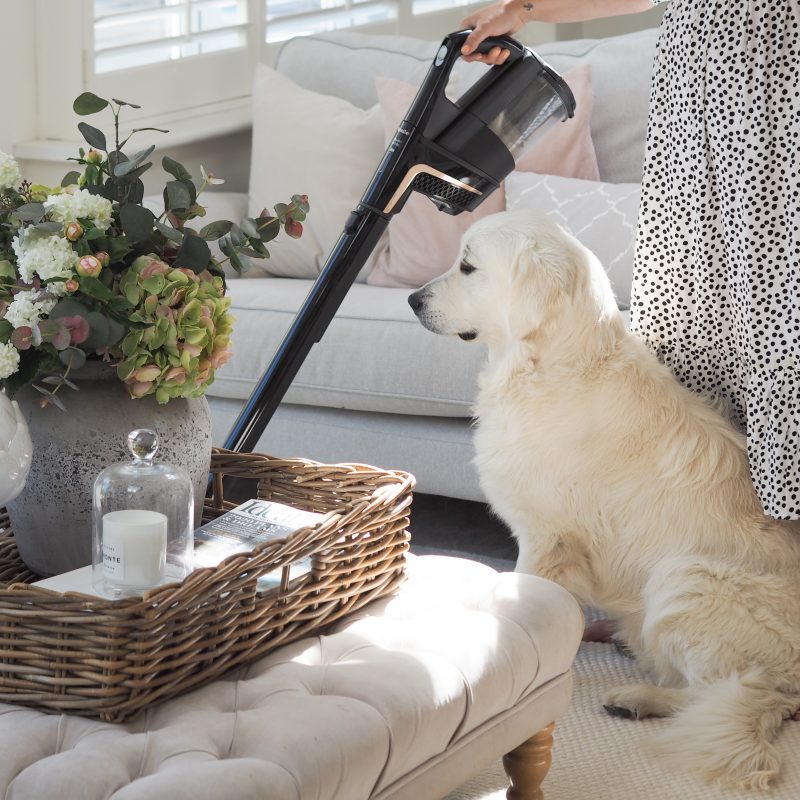 (Image Credit: The Home That Made Me)
Outstanding Cleaning Performance
So we know the Triflex delivers on flexibility and cleaning time. But what about cleaning performance? Well, the good news is that it is quite simply outstanding. The science behind the design lies in Miele's Vortex technology, as featured in Miele's Blizzard CX1 bagless cylinder cleaners. So yes, a cordless can offer the same cleaning suction as a corded model. The 28cm wide MultiFloor XXL floor head automatically detects the type of flooring, increasing the speed of the electrically driven spinning brush, and on the Cat & Dog and Pro versions the floor head features Miele's BrilliantLight, which really highlights smaller pieces of hair and debris that might otherwise get missed. For pet owners, check out the Triflex HX1 Cat & Dog to get rid of those annoying hairs on carpets and sofas with ease.
Ideal for Allergy Sufferers
Allergy sufferers may also be wondering if the Miele Triflex works for them too and yes, it absolutely does. Its three-stage filtration system ensures hygienic dust disposal. Coarse dirt collects in the dust container while fine particles are retained by the fine dust filter. It also comes with a Hygiene Lifetime Filter that traps up to 99.98% of dust particles, releasing cleaner air back into your home. The HEPA Lifetime Filter in the Cat & Dog and Pro models traps up to 99.999%. (based on IEC 62885-2)
Easy to Maintain
As with all cordless vacuum cleaners, regular maintenance is required to maintain top performance. The dust canister is easily removed and emptied, while the fine dust filter is also accessible for regular cleaning. The roller brush is easily removed for cleaning and unclogging.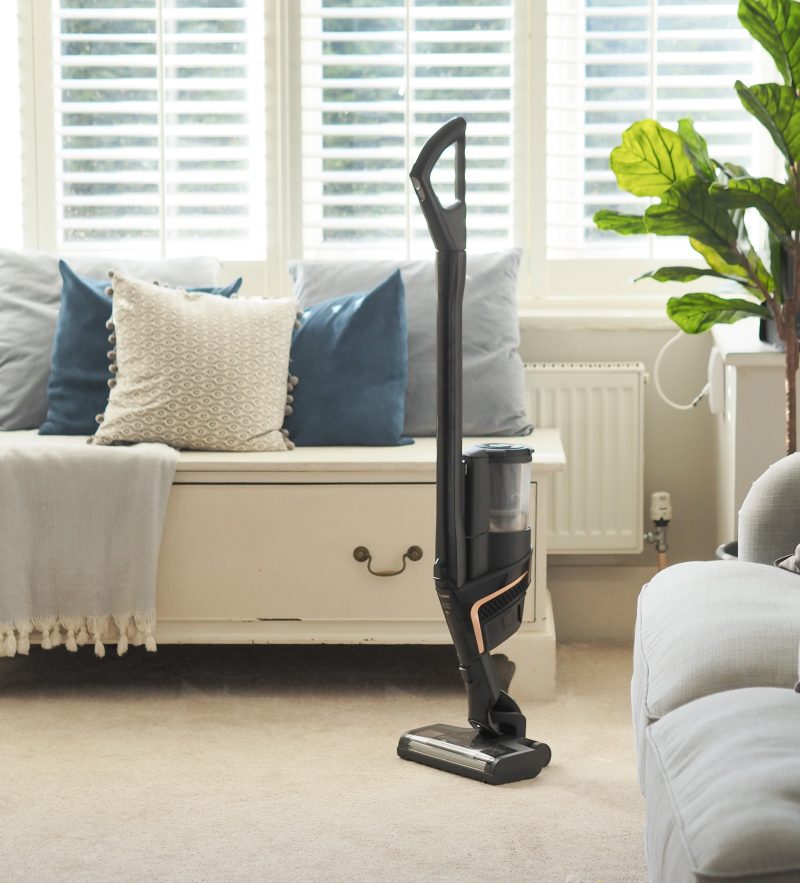 (Image Credit: The Home That Made Me)
Sleek Design
When buying a new vacuum cleaner, all the above features and functions are incredibly important. But so too is the look and feel of the design. That's why Miele has put so much thought into the style of the new Triflex too. It comes in five on-trend colours to complement or contrast with your interior colour scheme - Lotus White, Graphite Grey and Ruby Red for the Triflex HX1; Obsidian Black for the HX1 Cat & Dog and a Cashmere Grey Finish for the HX1 Power. All models come with a dusting brush, crevice nozzle and an upholstery nozzle as standard, while the Triflex HX1 Cat & Dog also features a compact electrobrush to remove hair and lint from upholstery and car seating.
£100 Off a Miele Triflex (limited time offer)
Until 30th May 2022, you can purchase any of the three Miele Triflex Cordless Vacuum Cleaner models at a discounted price with £100 off. Buy now.