Sven Hanson-Britt's preview to the kitchen of 2030
From the 11th to the 13th April, I was lucky enough to find myself in the beautiful city of Milan – the fashion capital, famous for its delicious food and steeped in history. However, I was not here to learn about the past, but to look to the future and more specifically the kitchen of the future.
Every other year Milan hosts Eurocucina, the highly acclaimed Kitchen Furniture Exhibition, which was created in 1974. It has become the place to be for the international design scene, and it was here that I was to see 'The Invisible Kitchen' by Miele.
The stage was set in the bustling streets of the Zona Tortona and as the evening began and the lights went down, I was taken on a journey to 2030.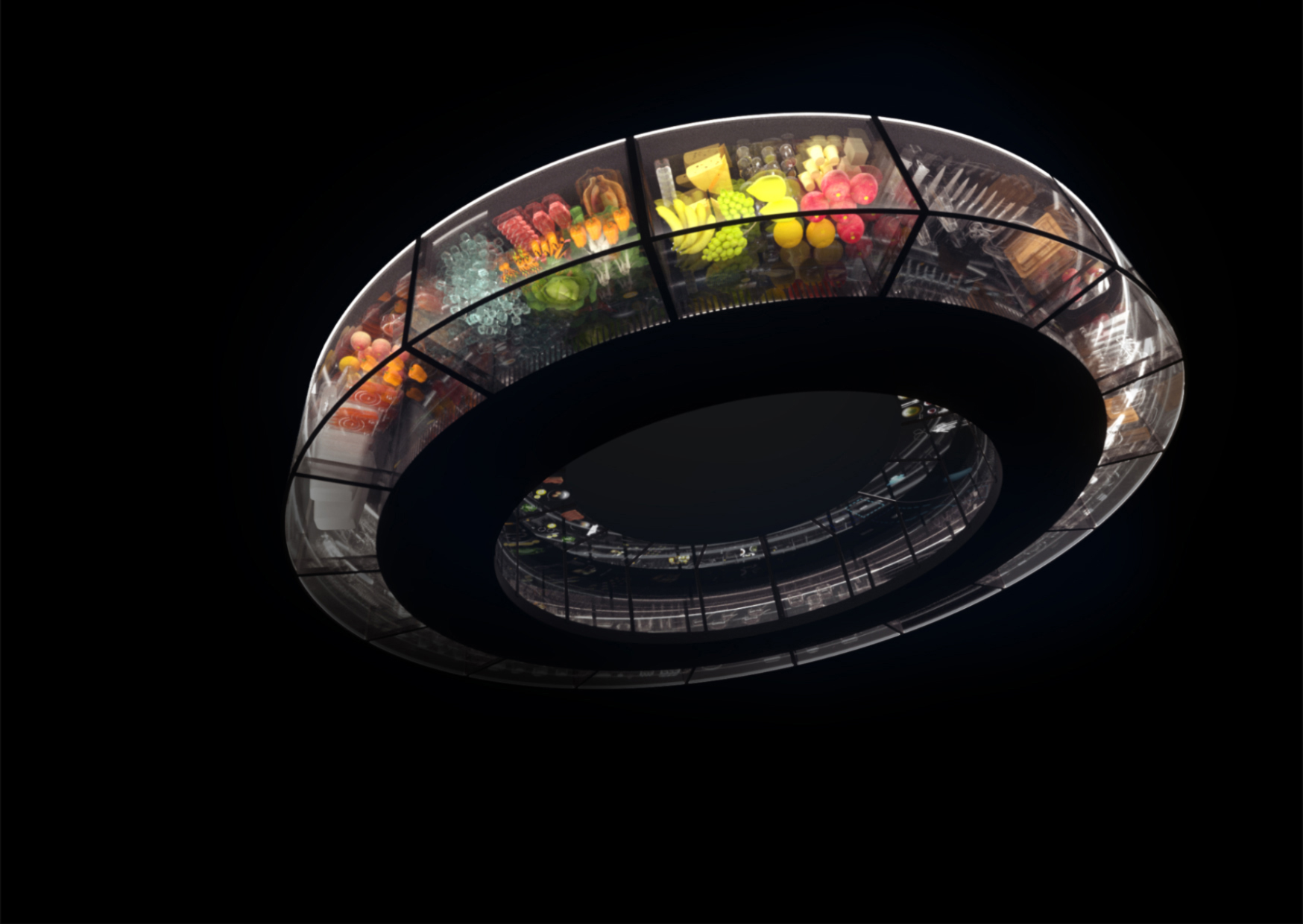 'The Invisible Kitchen' was mesmerising. Firstly, it looked nothing like our traditional kitchens of today. 'Floating' in the air above me, it was circular, with completely clear cabinetry and promised to demonstrate how easy it would be to create a three course evening meal right from the preparation, to serving and even the dreaded clearing up. Interconnected, convenient and providing assistance at every turn, it guaranteed to provide greater enjoyment when cooking.
Our evening menu was to consist of a classic vegetable broth, delicately prepared veal and finishing with an interesting sweet potato ice cream, but I found myself wondering how would this all be possible …. I was soon to be amazed.
Miele's vision of the kitchen of the future was completely interactive and knowledgeable with touch screen surfaces and different zones. When preparing, the kitchen provided a wealth of information about the selected ingredients, including where they had been sourced. It even suggested recipes when ingredients were placed on the correct area, as well as showing how to create dishes from what might be considered as leftovers, helping to save on food waste.
When cooking, the surface sensed when a pan or dish was held above it and automatically switched the hob or oven on to the correct temperature and programme for the dish being created. It faithfully promised that liquids such as water and milk would never boil over or an ingredient would never be weighed incorrectly again, as the kitchen would alert the user before anything had the chance to go wrong.
Just as important as the cooking was the service. Once the table was laid, the kitchen intelligently created warm spots for keeping plates at the ideal serving and eating temperature, as well as a chilled area for wine glasses. It even interacted with the user about their evening ahead, providing options and setting the music and lighting for a perfect dining experience with a fantastic ambience.
'The Invisible Kitchen' experience was fascinating, showcasing such innovation and precision that could become a reality – I really hope we don't have to wait until 2030.