We were delighted to be able to speak with senior designer, Andy Barette of McCarron & Co, who shares his expert advice and valuable insight into designing a living space that will work for you.
"Similar to when you are building a house, the foundations are the most important element. Spend time meeting and choosing your kitchen designer, as they will be constant throughout your kitchen journey. Work with them so that they are able to build up a picture of your needs, how you like to work in your kitchen as well as those that might be joining you in it. Make a list of all the little details: do you have a family? How old are your children – toddlers, young or teenagers? Do you have animals? Do you like to entertain? And, the golden question, do you like to and how often do you cook? All this information will help your designer to create a space that is aesthetically pleasing whilst also providing you with a great design that will function effortlessly.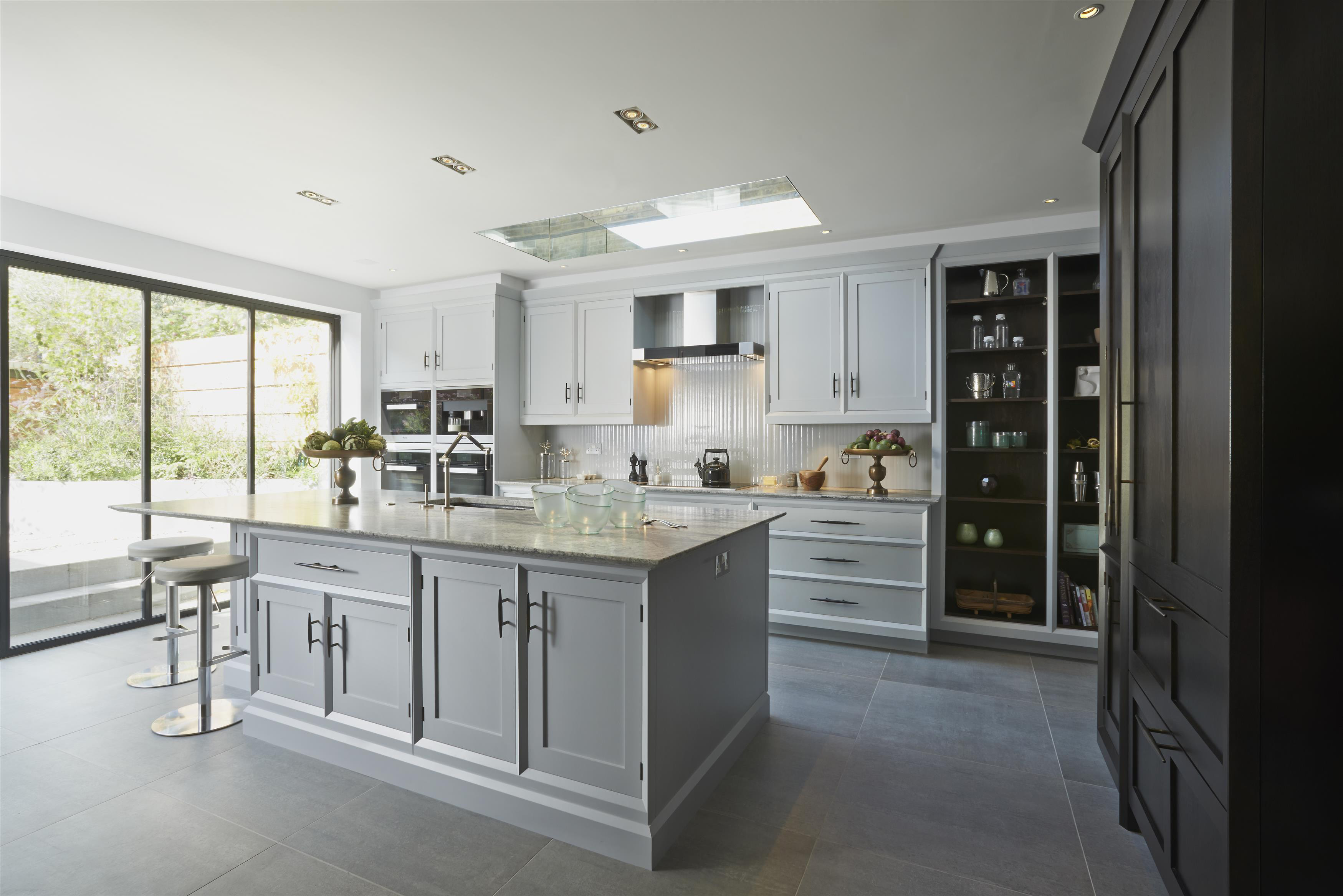 Kitchen islands remain at the top of the wish list for many – providing both a practical and a theatrical element to our kitchens, with guests being able to watch and even participate in the cooking process. The kitchen now performs as a space with many functions, no matter what the size – cooking, dining, living and working. If this is the space of your dreams then creating a design that caters for this, whilst providing a safe environment that makes the most out of the area you have available, will be extremely important.
To do this, make sure that the kitchen is not a 'through' route to get to other zones in your design. If you can, make the dining / living space the focus, with the kitchen area out of the way as an addition. If you are incorporating an island, speak to your designer and decide on its purpose. Will you use it for preparation or cooking? You will find that once you have established this, you will have already started creating your specific zones. If you are preparing, you will need your sink / waste disposal, dishwasher and fridge freezer to be close by, so that you are not spending your valuable time crossing from one side of the kitchen to the other. Likewise, if you will be using it to cook, think about using your island to house your pots and pans, crockery and serving implements so that you have everything you need close at hand.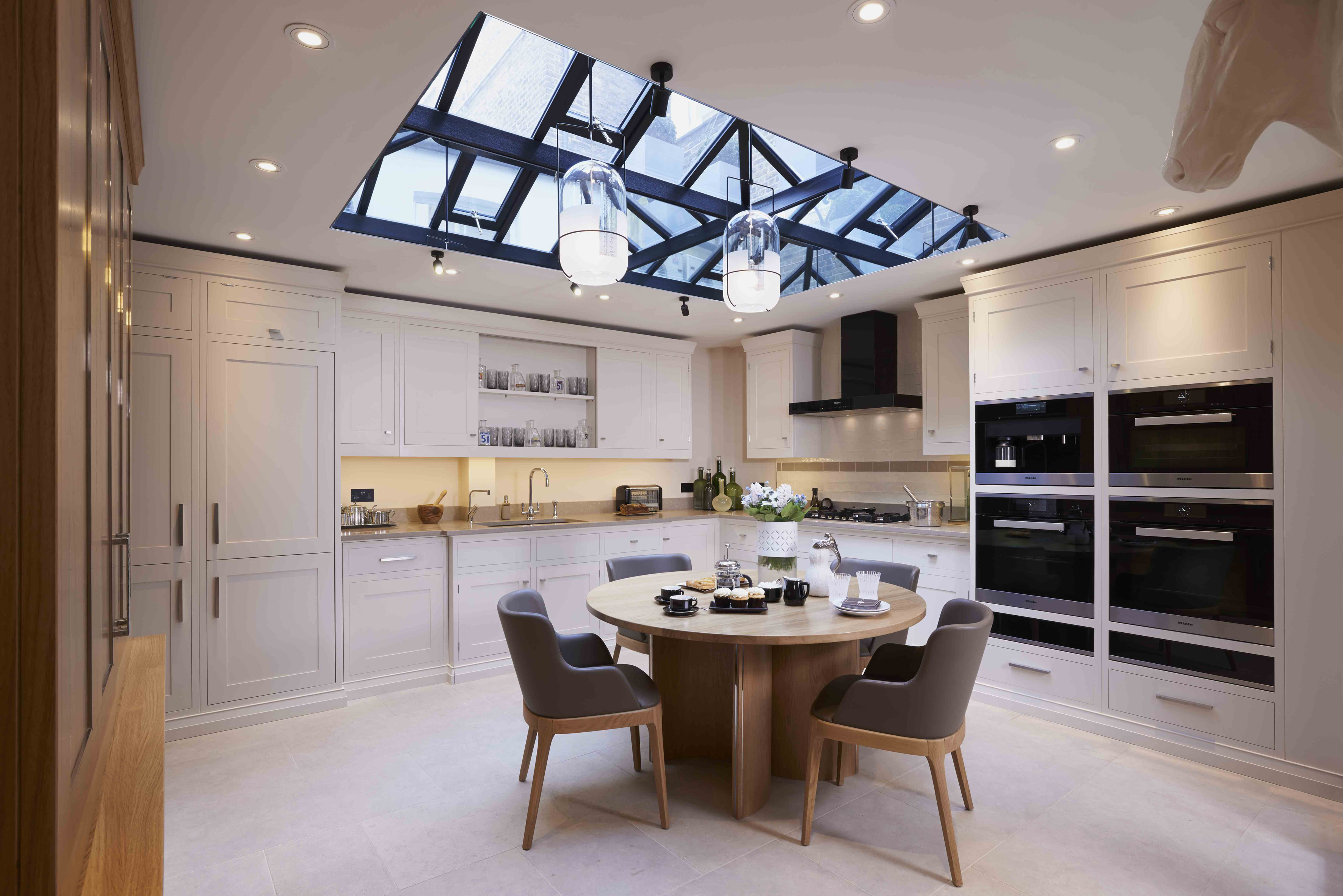 Another point to consider is seating. After spending your time preparing and cooking, how would you like to enjoy your results? Would you like a formal or informal space? Breakfast bars can be a great option to help define the end of one area and the beginning of another if you have limited space or if you need a quick place to sit and enjoy breakfast before the day begins. If you would like the best of both worlds, have a formal dining area and a separate seating area with comfortable sofas and soft furnishings, allowing you to still interact with your guests if you are entertaining or your children whilst preparing a meal.
If you can, also try to think about how the space can be adapted as your family grows. A play area or room could become a snug that teenagers would relish to enjoy with friends or as a place for you to sit and unwind at the end of a long day.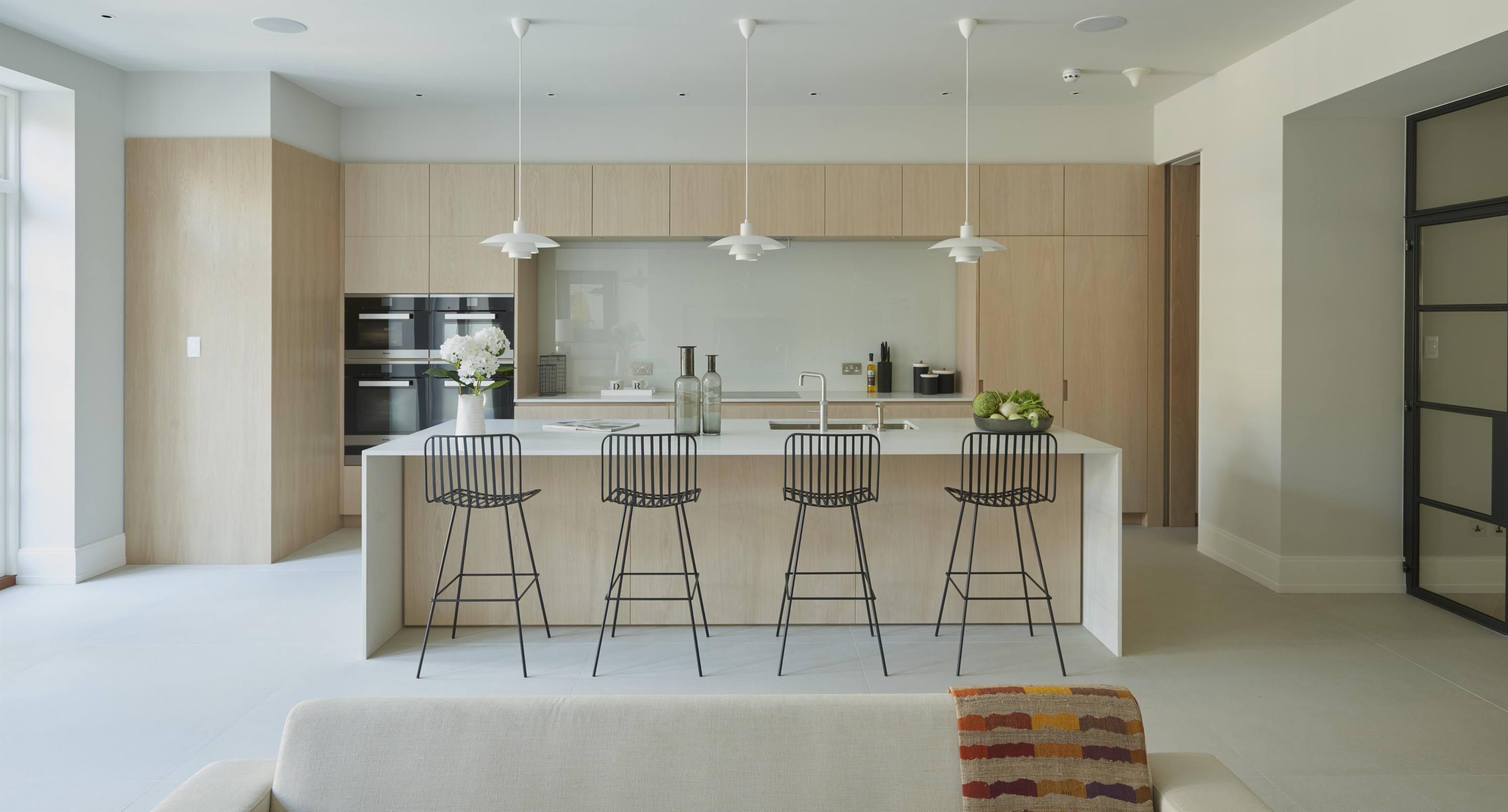 A final factor to think about is your choice of materials and lighting, as this is what will tie your design together. Whilst you are creating different zones with specific functions, you will want the overall design to look sleek and be coherent. Select a colour and keep it consistent throughout your space. Look to use a slightly different tone or shade for a point of difference, as well as mood lighting to help highlight certain areas or features. As you will be living and using your space on a daily basis, it may pay to tone down a brighter worktop or paint choice so that it is not too overpowering in the long term."
Photo Credit: McCarron & Co