We were delighted to sit down with chef, Sven-Hanson Britt to discover his top tips for a delicious Christmas Day Dinner. With advice from what can be prepared in advance to how to tell when your meat is perfectly cooked, Sven is on hand to help you get the best of out your Miele appliances for a stress-free festive period.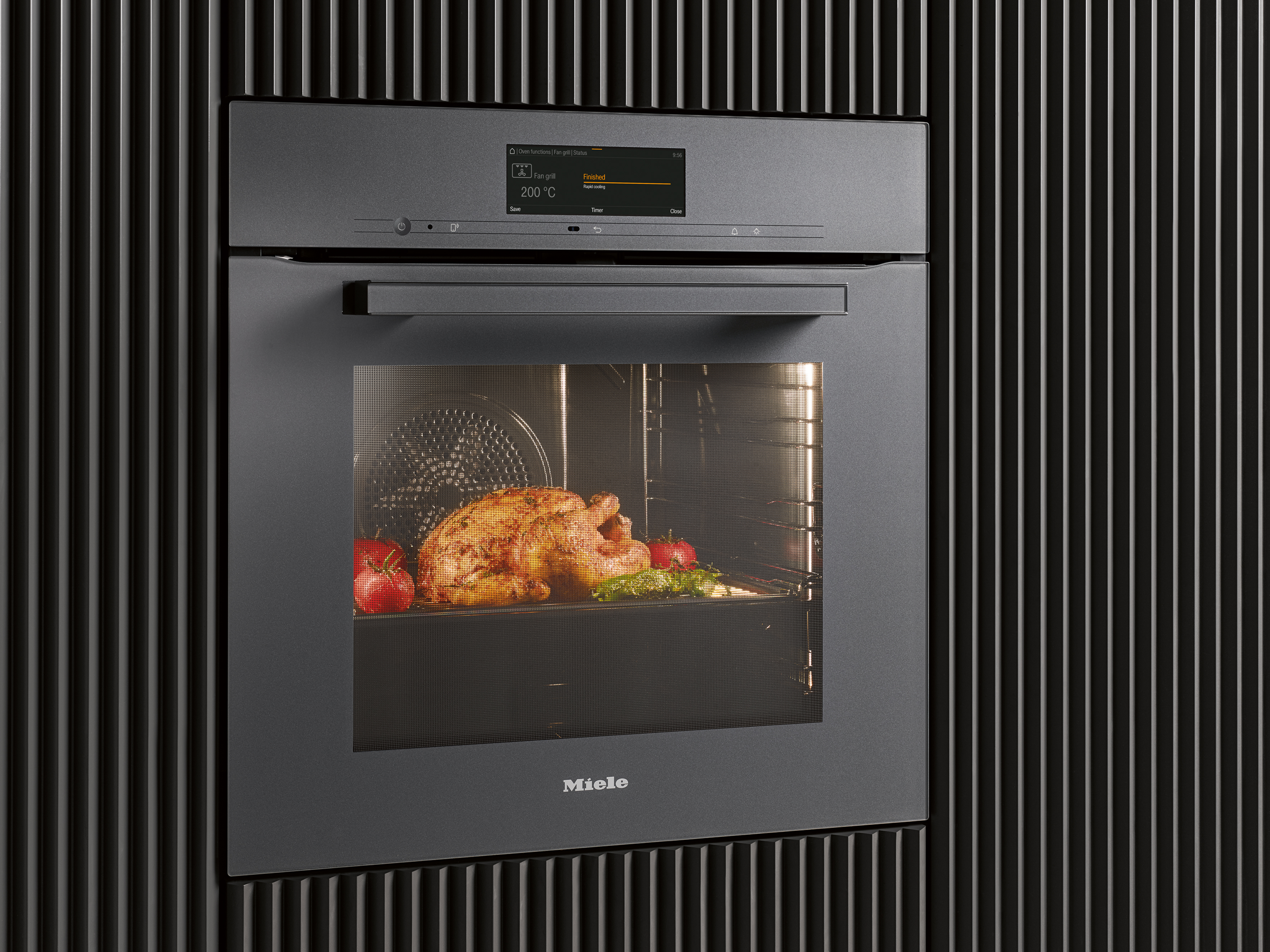 What is the Miele way to cook a turkey?
Adding moisture into the oven whilst the turkey is cooking is really important to prevent it from drying out. This can be done in a number of ways when using Miele appliances. Begin by rubbing softened butter on to the bird and seasoning liberally. Then either select the Moisture Plus programme, inputting three bursts of steam throughout the cooking process, or roast it in your steam combination oven with 60% humidity. If you are unsure as to whether or not your bird is fully cooked, you can use your built-in temperature probe – a core temperature of 68°C before removing it from the oven will allow it to fully cook to 73°C with the residual heat within the bird during the resting period.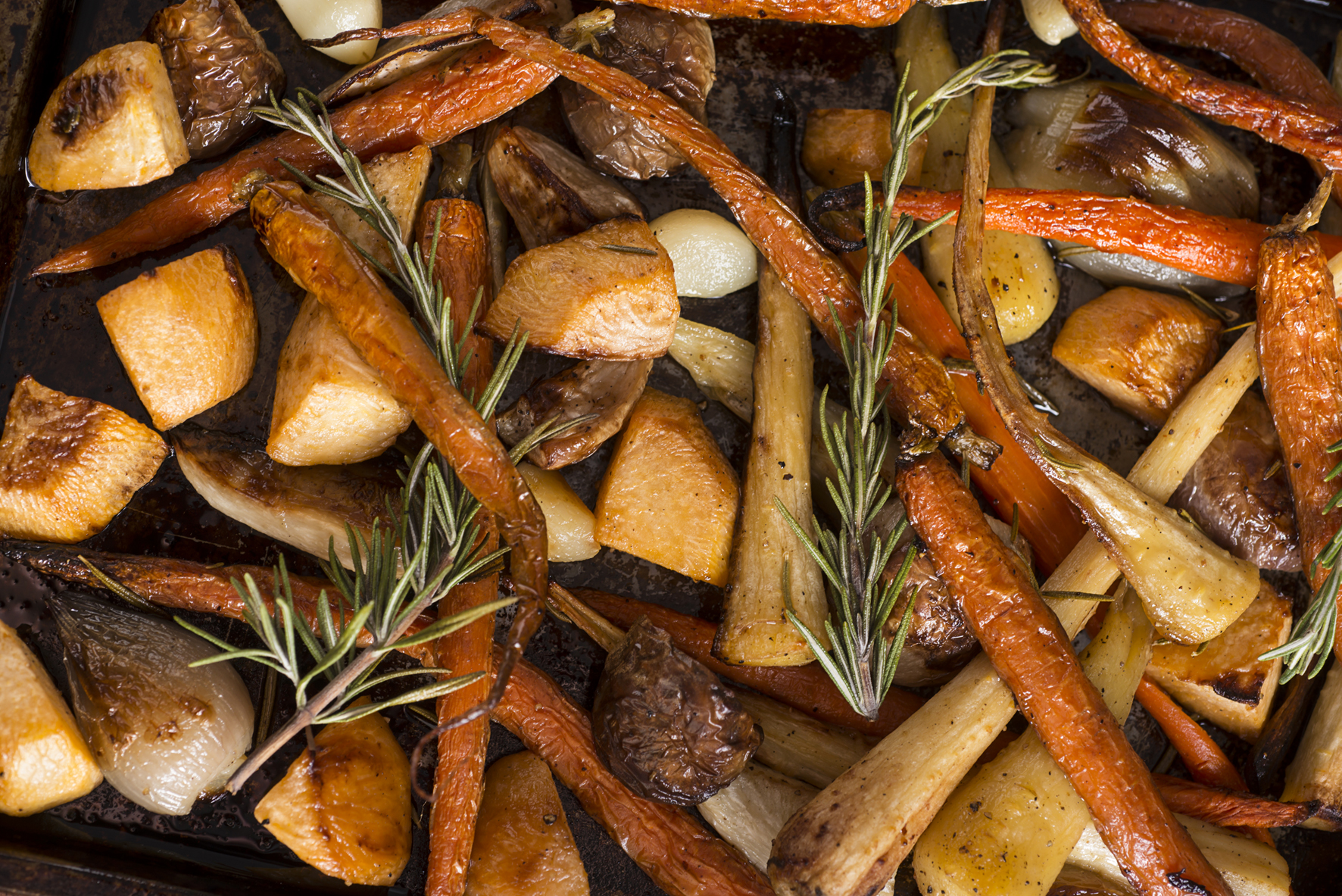 What vegetables can be prepared or cooked in advance?
If space or time on Christmas day itself is one of your limitations, then getting as much done as possible in advance is a must. Steam your potatoes for roasting in the morning or even the day before – the taste is just as delicious. You can even steam your sprouts, carrots and parsnips the day before. To do this, par cook your vegetables for a few minutes before cooling them down quickly. Store them in your fridge until needed, and then place them in the oven to roast or steam them again until fully cooked – remember to add plenty of butter for a real festive treat!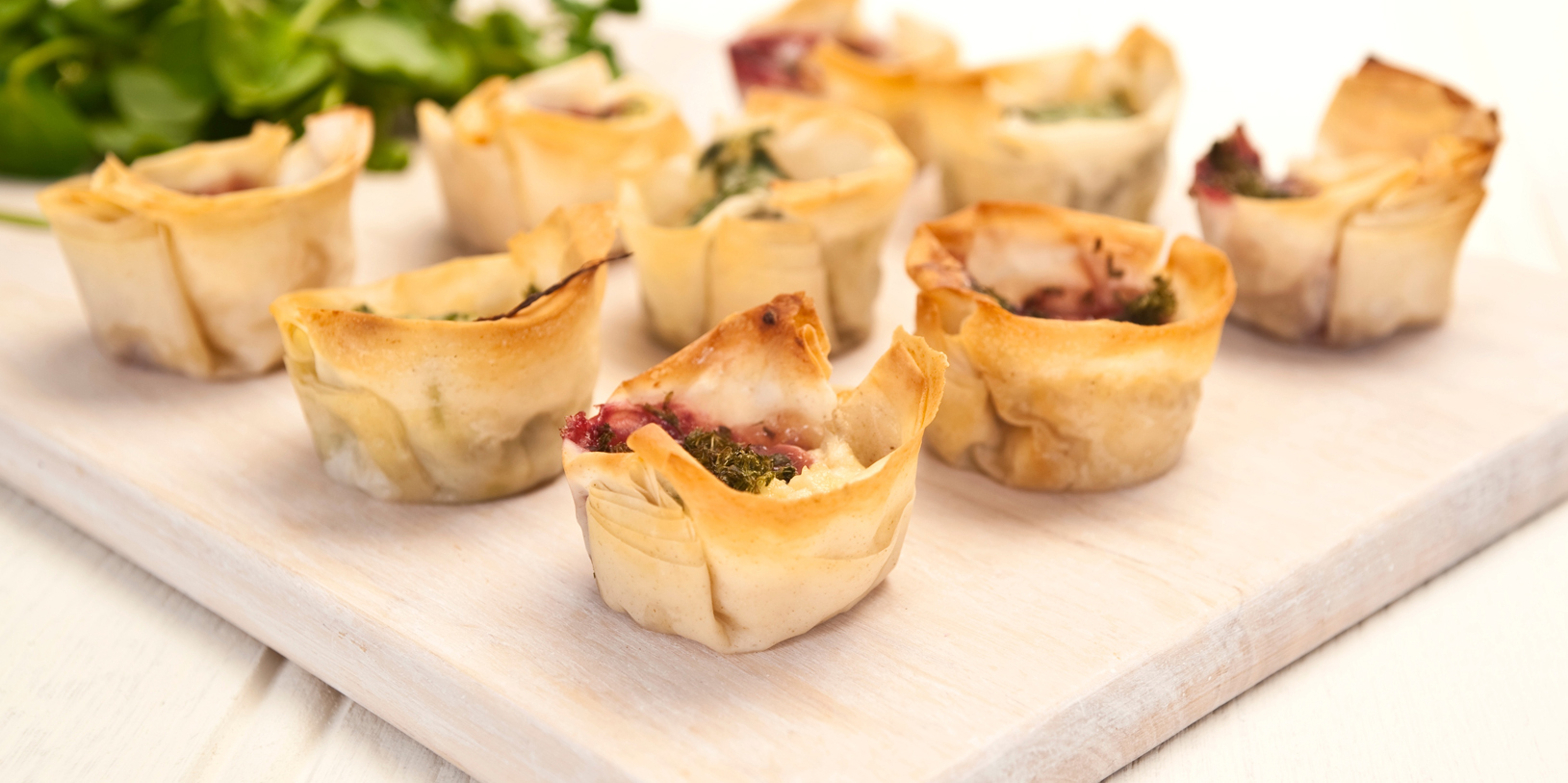 What canapés can be cooked and frozen for reheating?
Little canapés at Christmas are a great treat and help turn the day into a special occasion. Plan ahead and prepare them in advance – this can be done even a few weeks before as they are fine stored in the freezer. Most forms of slow cooked meat like pork belly, duck legs or beef brisket are a great option for tart fillings or small bites that freeze/ thaw well. To defrost, simply place in your steam oven at 40°C – 60°C.
Any carving tips for the big day?
The easiest way to carve a large turkey is to separate all of the joints in the kitchen and carve them separately. These can still look spectacular at the table but will mean less juggling in the dining room. If you're carving a rib of beef, remove this from the bone after it has finished resting as this will be much easier to tackle – it can always sit back on the rib bones after it's carved.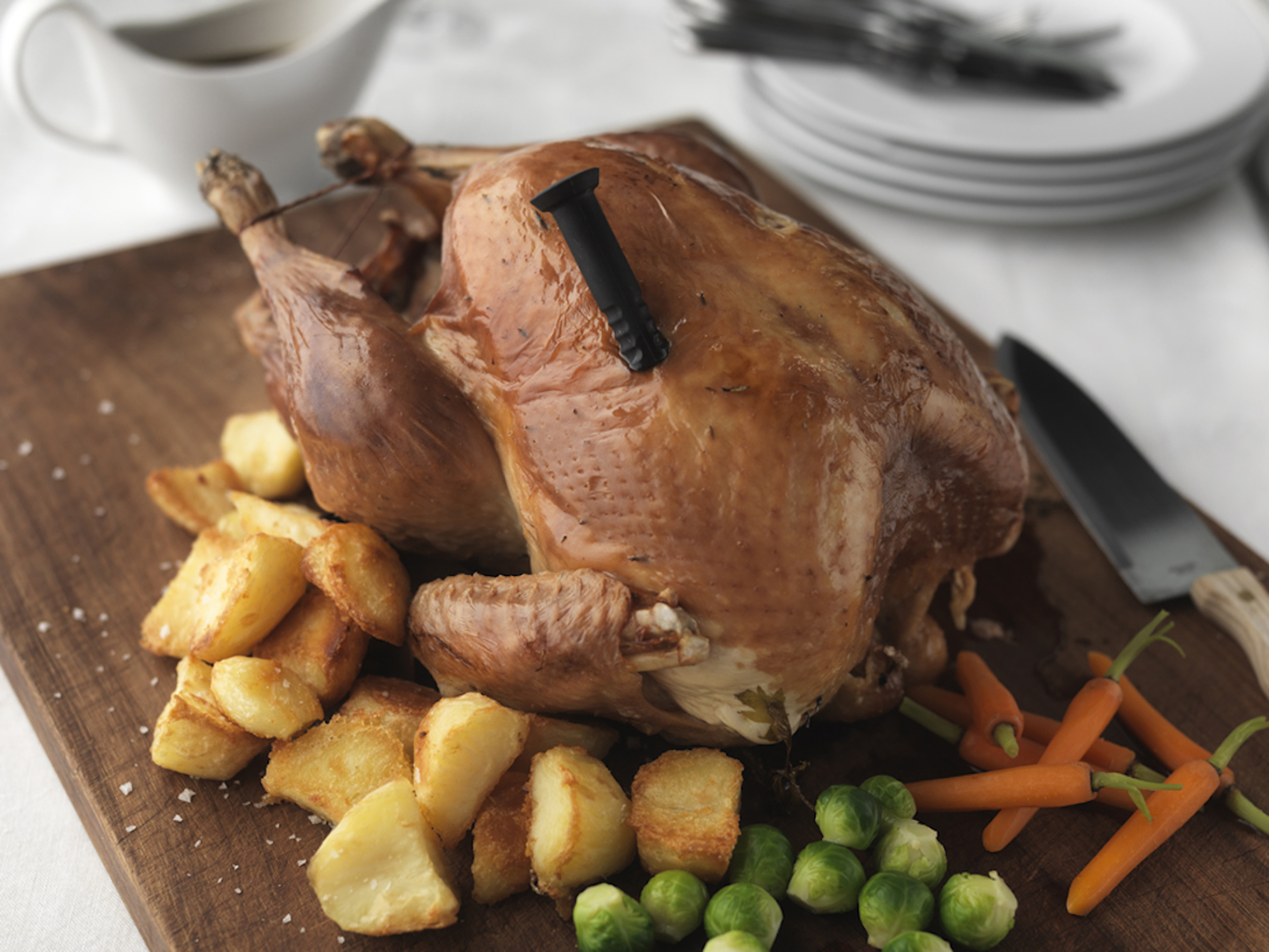 How to know when meat is perfectly cooked?
Everyone enjoys meat cooked slightly differently. The run up to Christmas is your time to experiment and find the right temperature for you – using the integrated temperature probe available with some Miele ovens makes this easy to measure. Personally, I like to roast my rib of beef to a core temperature of 54°C as I like it rare to medium rare. If you prefer a more well done joint, cook the beef up to a core temperature of 70°C. A turkey needs to reach a core temperature of 73°C to be food safe – roasting it with your temperature probe to a core temperature of 68°C before bringing it out of the oven to rest will allow it to fully cook to 73°C with the residual heat. If you don't have a temperature probe built into your oven, there are fantastic small digital ones available.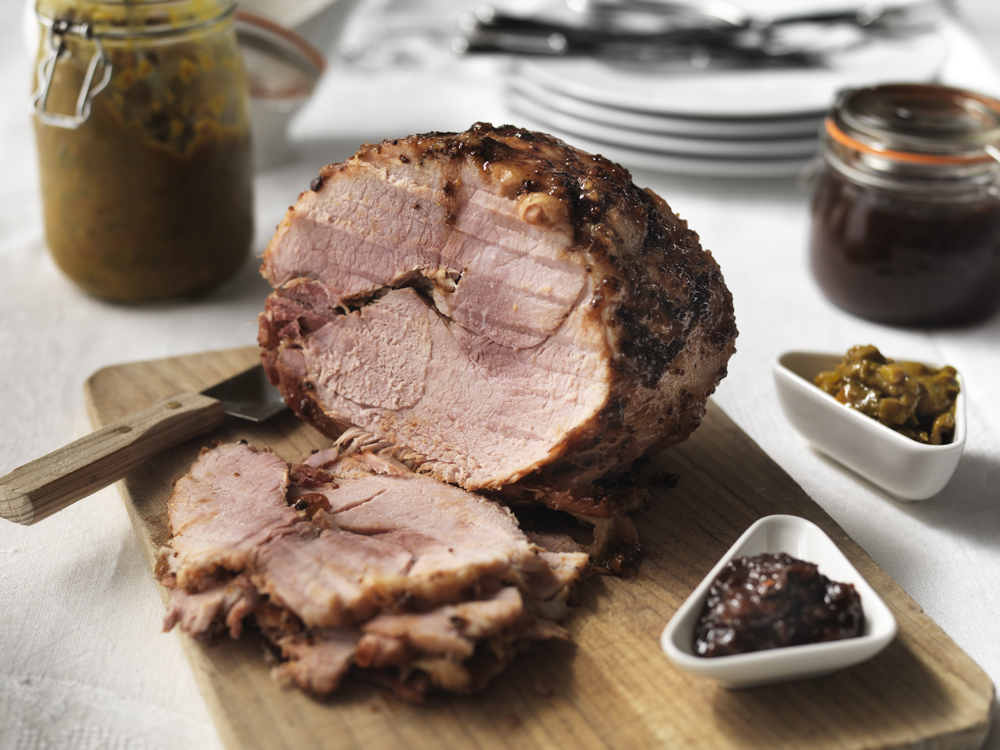 What is your perfect Christmas breakfast?
I love ham and eggs for breakfast on Christmas day, with a big spoon of English mustard to really wake me up! It's a simple but tasty option that can be cooked in your freestanding steam oven surprisingly easily. Steam a ham or gammon in advance, or fresh in the morning, to a core temperature of 68°C. This can then be enjoyed as it is or roasted in the oven with a honey glaze for an indulgent twist. The eggs can also be prepared in your steam oven – soft boiled, hard boiled, scrambled or slow cooked are all possible for eggs to suit every taste.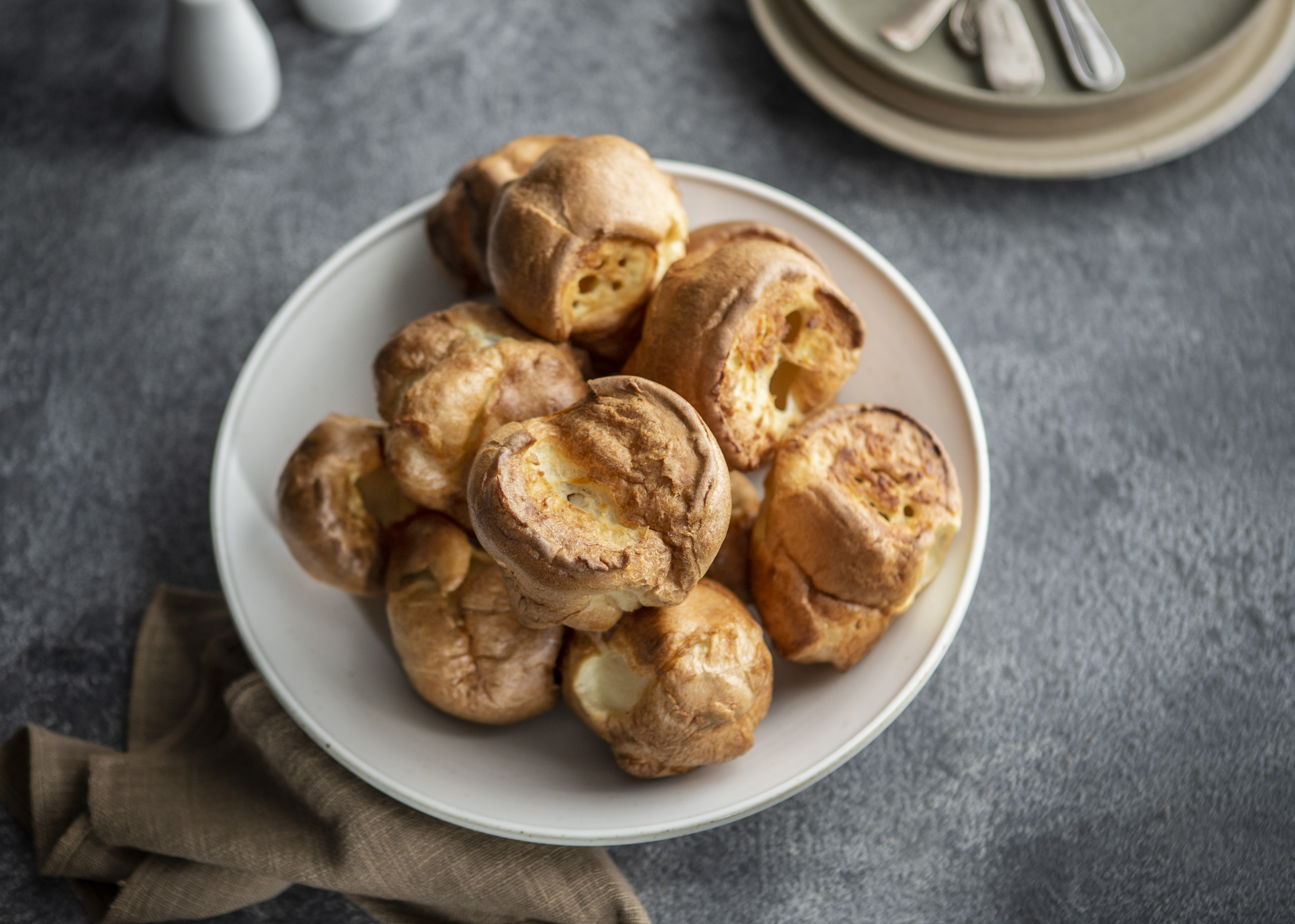 What's the secret to a perfect Yorkshire pudding?
Despite being deceivingly simple to make, there is a real art to creating the perfect Yorkshire pudding. The key is in ensuring that you have plenty of dripping, a very hot tray and a mix that is slightly runnier than you think it should be. The Moisture Plus setting is brilliant for Yorkies, however an alternative would be to use a burst of steam in a Miele steam combination oven for eight minutes at 220°C and a further 10-12 minutes at 200°C with an initial burst of steam at the start of the cooking process. (Find out more about making Yorkshire Puddings with Sven using the Moisture Plus programme here)
What is your take on stuffing at Christmas – should it be inside or out of the turkey?
The stuffing at Christmas in my home is an integral part of dinner, and in my opinion, one of the most delicious parts! I always roast mine separately and it's packed full of sausage meat, caramelised onions, chestnuts, sage, parsley, lots of pepper and a hint of something sweet from raisins, cranberries or apricots. Roast until the stuffing has a crispy, caramelised top and a soft interior. If preferred, you can stuff your turkey instead of separately cooking the mixture, but it adds a lot of cooking time to the bird. A great option is de-boning the turkey legs and filling them with stuffing, then roasting these separately from the crown.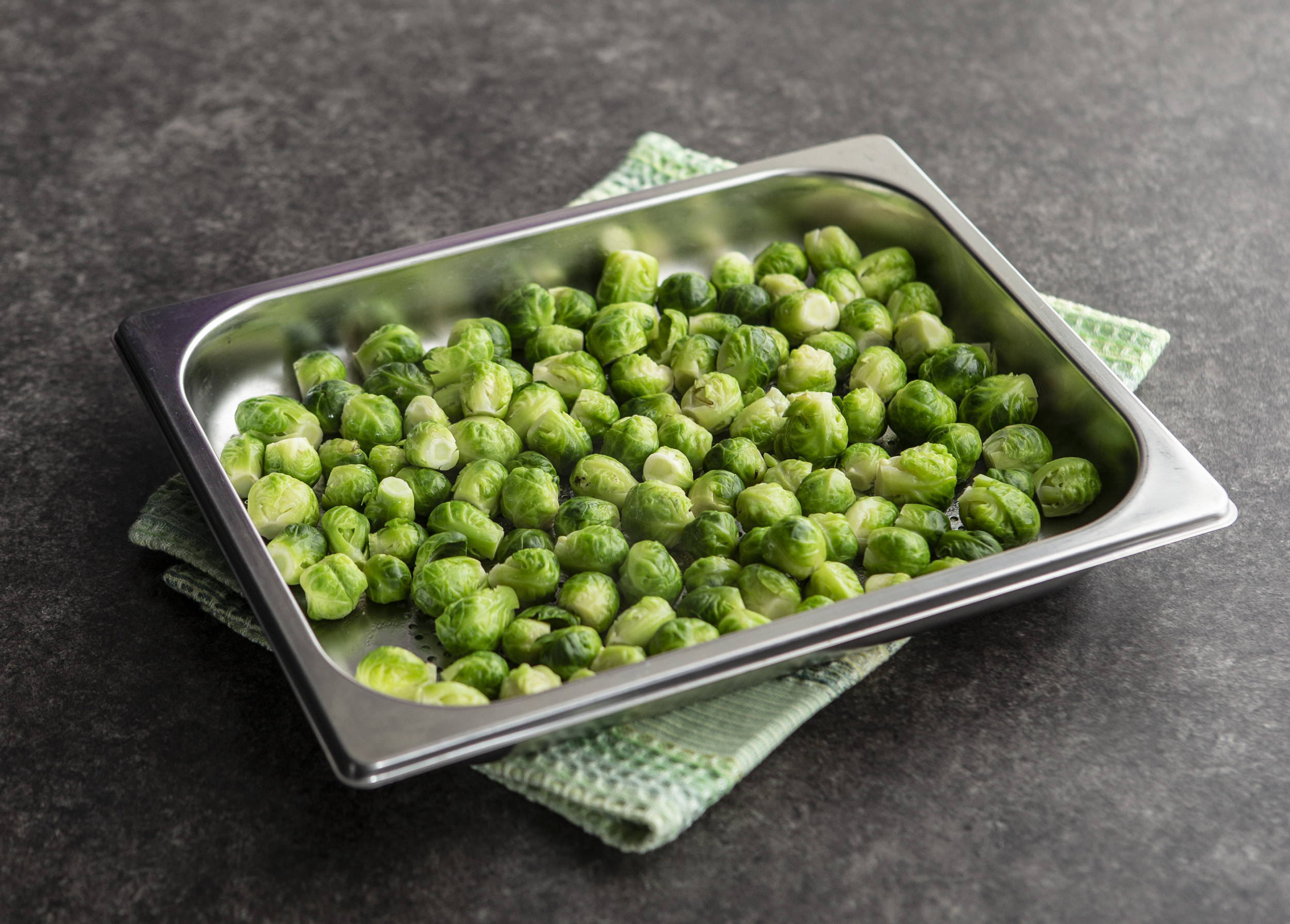 Brussel sprouts – how is best to cook these Christmas dinner staples?
The easiest way to cook sprouts is to steam them. Don't worry about cross marking the bottoms, as this does very little to the sprout. Place them in the steam oven and cook at 100°C for 8-10 minutes just before serving. For an indulgent caramelised finish, put them into a hot pan of butter or oil after steaming with a few chestnuts or some bacon and fry until golden.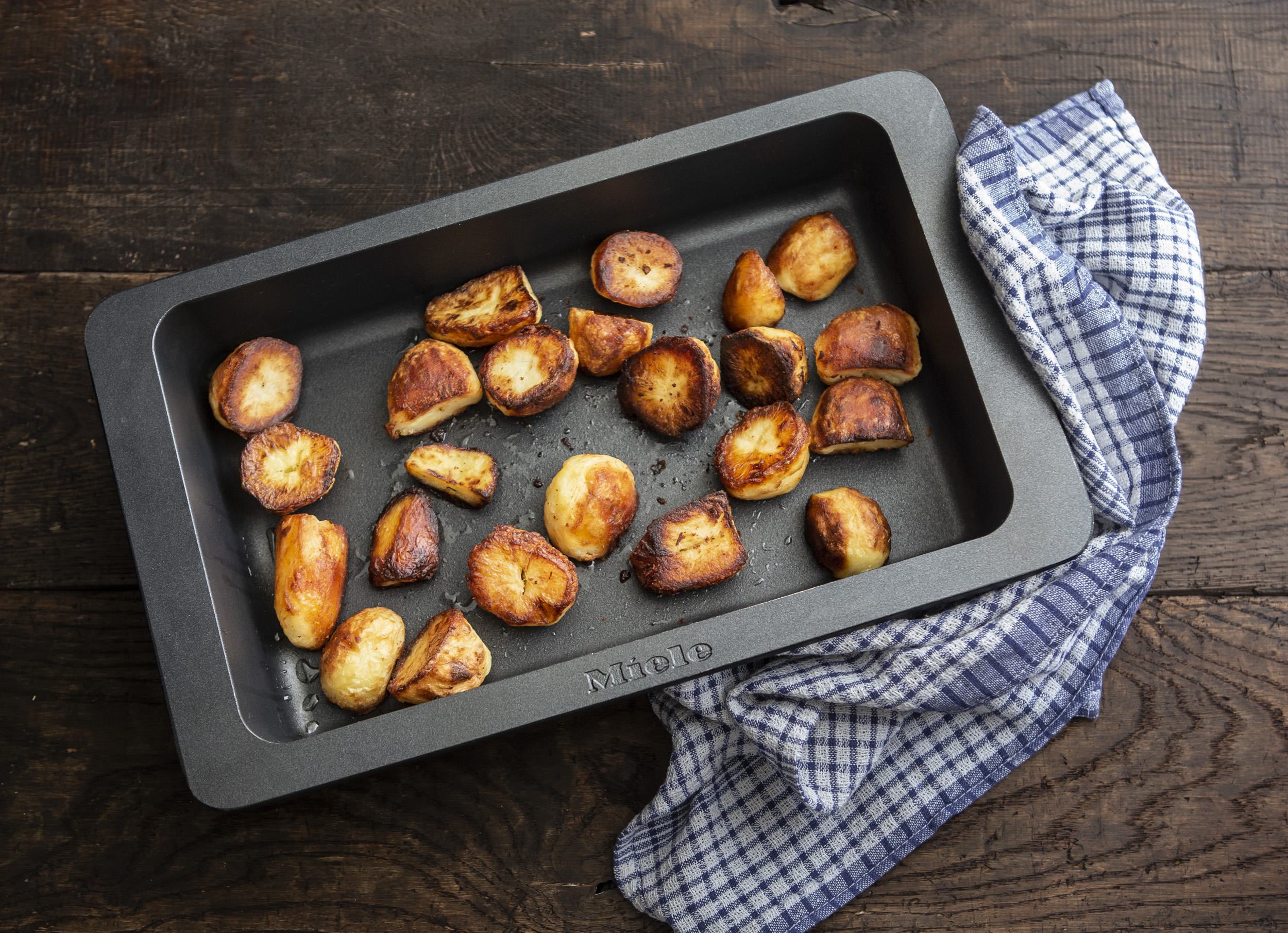 How do you achieve the perfect roast potatoes?
Duck fat or beef dripping make the most delicious roast potatoes, and these can be easily purchased from your local butcher. Steam your potatoes at 100°C for 20-25 minutes until fully cooked, not par boiled. Remove from the oven and give them a good shake to fluff the outside of the potatoes. Heat your oven on Fan Plus 220°C and pour the cooking fat (or vegetable oil for a meat free alternative) in to a roasting tray and place in the oven to heat through until it is piping hot. Next, transfer the potatoes to the roasting pan and toss around to coat with the oil. Season with salt and pepper. If available on your oven, select the Crisping Function or if using a Combination Steam Oven – cook on Combination Mode at 0% humidity. Cook the potatoes for 45 – 55 minutes until the potatoes are crispy and golden. Serve immediately.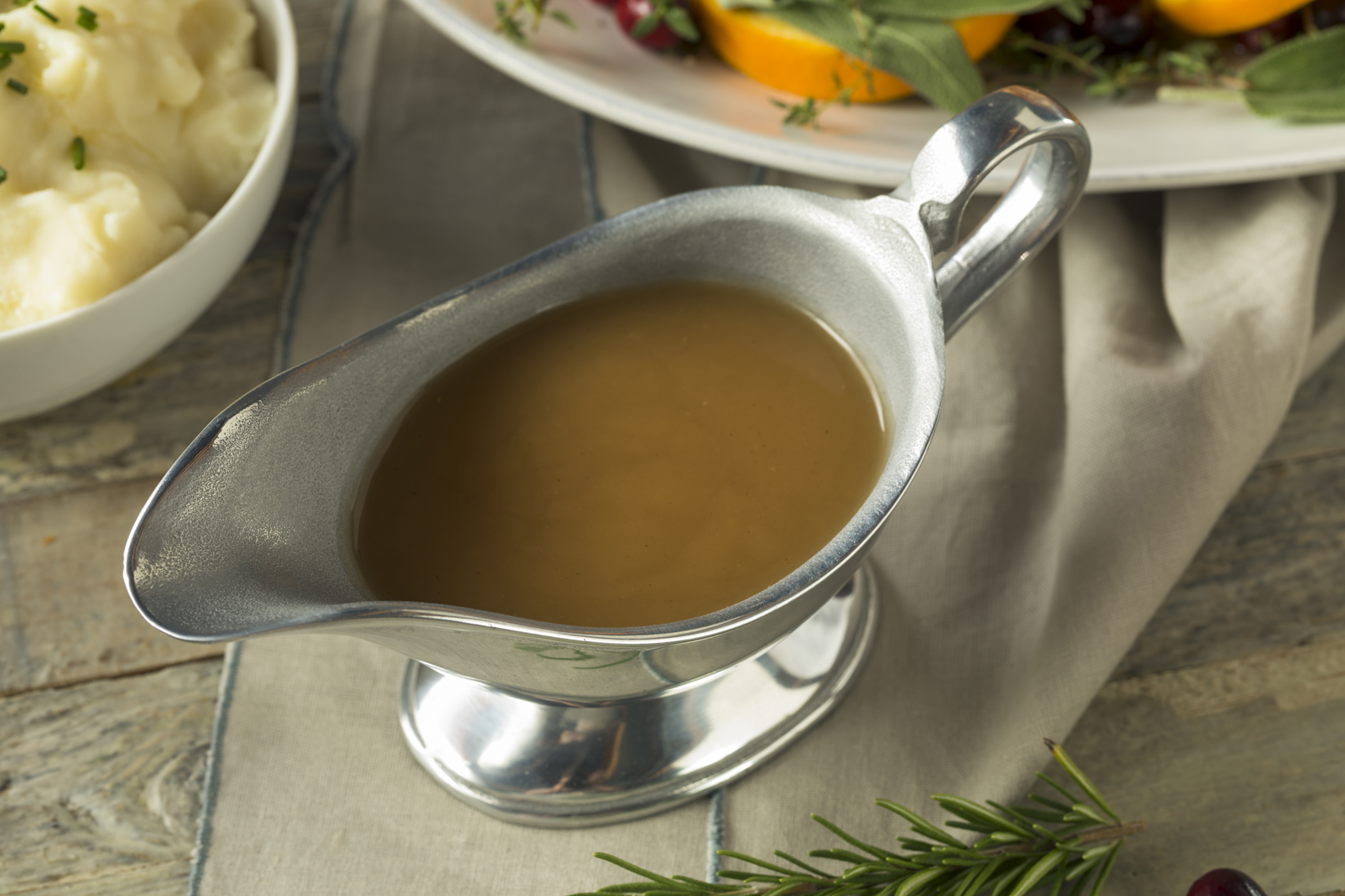 What are your top tips for the most delicious gravy?
Utilise all of the flavour coming out of your joint at Christmas by deglazing the roasting pan with water regularly during the cooking process. Roast a few pieces of onion or shallot, some carrots, celery and a head of garlic in the tray as well to maximise flavour. You can make an extra special beef gravy by reducing some red wine and port separately and topping with some good quality stock before adding this to the roasting tray. For a great turkey gravy, simply do the same with white wine and chicken stock, and continue reducing until it is just the right delicious consistency.